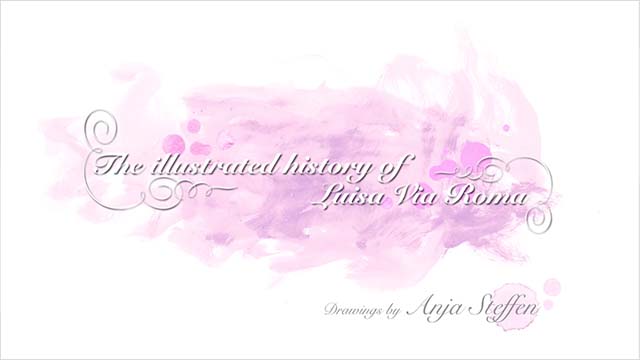 The story begins in Paris when Luisa Jaquin opened a small straw hat boutique with her Florentine husband, Lido Panconesi. They eventually relocated to Florence, where Luisa opened a new hat boutique on Via Roma, 1930. Lido Panconesi slowly expanded the store's inventory to include clothing, having built his own factory to produce them.
LuisaViaRoma was solidified as a family business when Luisa and Lido's grandson, Andrea Panconesi flew to Paris on his first buying trip. He worked with established brands such as Balenciaga, Balmain, Givenchy, and Saint Laurent also securing LuisaViaRoma as the first store in Europe to present KENZO's Fall/Winter 1968/69 collection.
Andrea continued to revolutionize the store, transforming LuisaViaRoma into the innovator it is today – scouting, discovering and propelling emerging new talents into global fashion brands. LUISAVIAROMA.COM was created to give select clients the ability to shop the concept store online, and in 2004 the site was opened to all web users in English. In order to expand in growing markets and adopt targeted marketing strategies, the site was translated in English, Italian, German, Chinese, Russian, Spanish, French, Korean and Japanese
With the foundational belief that clients are looking for experiences rather than just products, LUISAVIAROMA continues to be an active pioneer in the fashion and luxury worlds. Today, the site includes clothing, bags, shoes, accessories, luxury home interiors and beauty with a wide range of products for women, men and kids from brands like Dolce & Gabbana, Gucci, Dsquared2, Off-White and more.
Today the store and site continue to run as a 100% family-owned business.