Marrakech is the perfect backdrop to this season's collections. The antiquated opulence of the Moroccan city mirrors the sumptuous luxury that pulsed through the Spring Summer 2015 shows.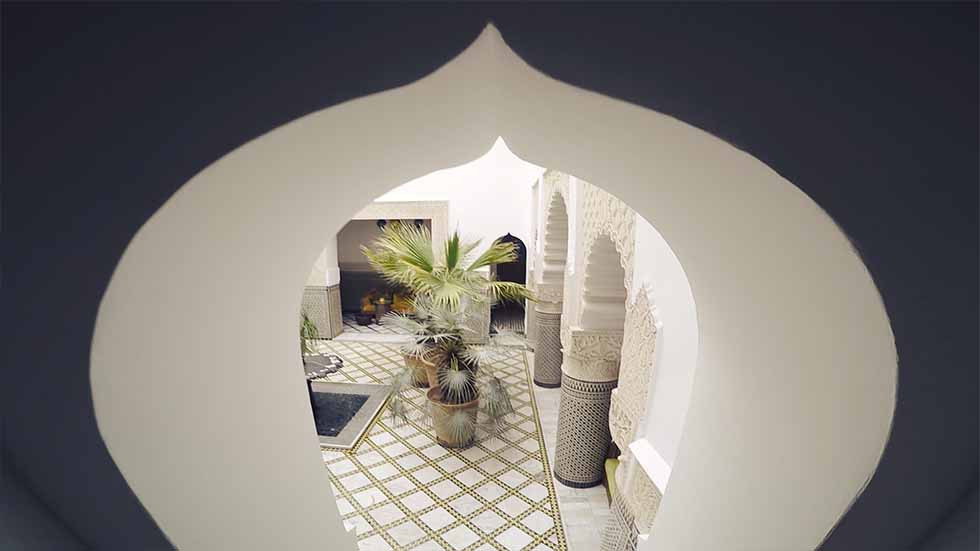 Like the dusty washed walls of the Old City, which are an antidote to the mayhem of the local souk, where snake charmers mingle with potion peddlers, this season's fashion comes in two guises: refreshingly natural or brazen and avant-garde.
Revealing silhouettes in neutral shades, like the deep V of Ellery's cream blouse and the sheer petal-like layering of Haider Ackerman's exquisite silk pieces, are a sartorial palette cleanser.
Akin to the intricate tiling and sensual overload of the Dar Darma Rihad, the bold beauty of Dsquared2's graphic silk skirt is endlessly captivating. Striking colors, from the mandarin of Lucas Nascimento's origami dress to Balmain's chartreuse trousers, are enlivened with the same spirit as the city.
Glamourous and serene, diverse and vibrant. The season is full of contradictions although, like Morocco, a constant undercurrent of listless decadence is always present and covetable.
Photography: Laura Marie Cieplik
Make-up: Hugo Villard @atomomanagement
Hair:Mike Desir @Bagency
Model: Carolina Thaler @SUPREMEMANAGEMENT
Thanks to: Dar Darma Riad, Marrakech
Tags: editorials