Shrouded in mystery, a woman waits behind closed doors. The flicker of a light, subtle movement of a curtain, distant footstep the only indication of her presence.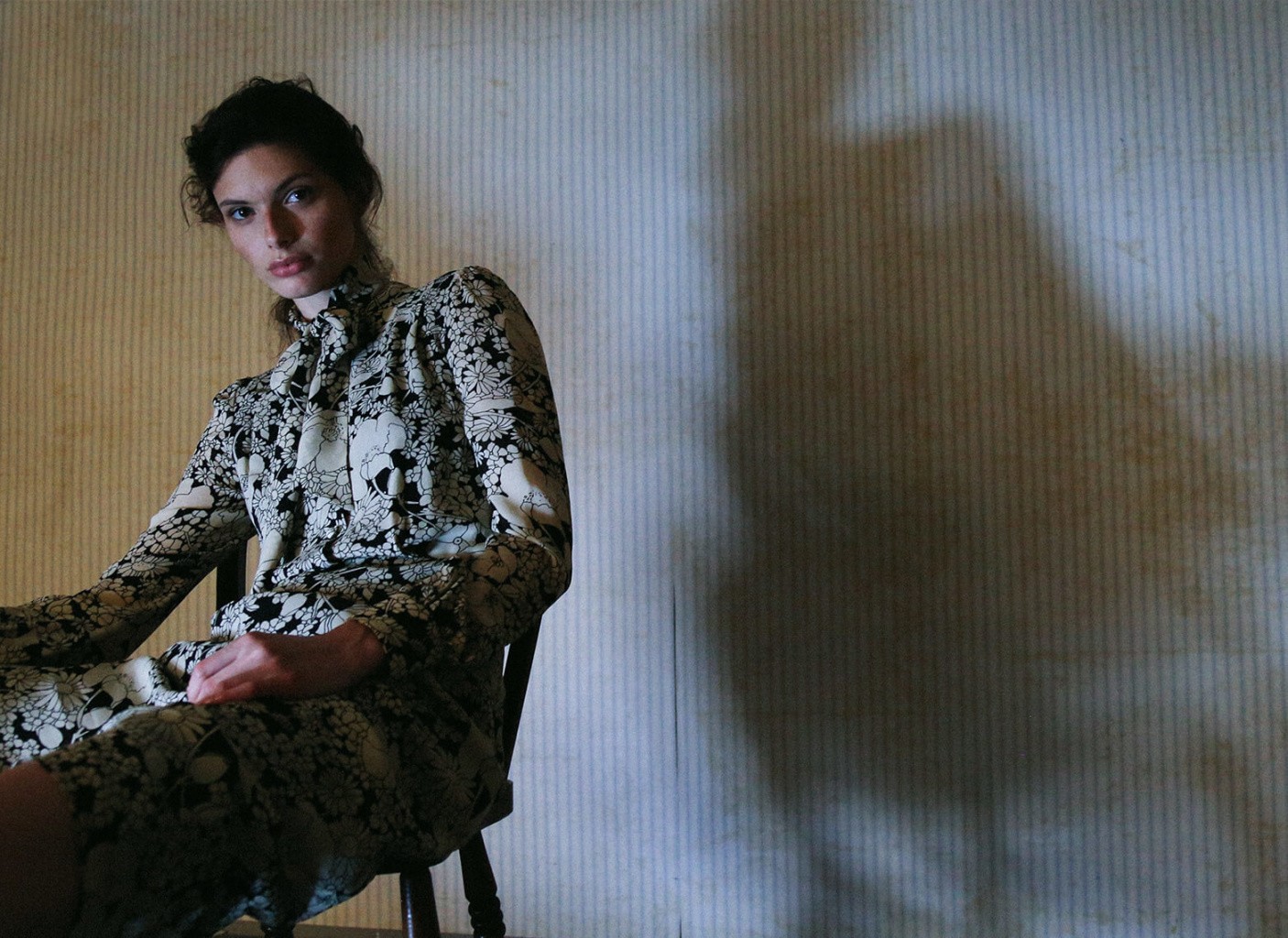 She longs for the outside world, her only escape the robes and gowns that surround her. Hauntingly beautiful, the elusive figure takes solace in the rich fabrics and of-another-era prints. Despite her confinement her aesthetic is modern with just a slight whisper of nostalgia. Her floor grazing gowns are cinched at the waist and punctuated with a frilled cuff or collar. Her accessories? Nonexistent, save for her shoes –  laced, buckled and beautifully adorned.
She lounges in a sumptuous Attico robe. Dripping with artisanal detail, the modern take on the peignoir, a timeless favorite of 1940s screen sirens, draws inspiration from interior design and vintage furniture through its lavish materials and embroidery.  A high side-slit reveals a hint of leg, while the draped silk satin, fastened at the waist, maintains an air of modesty.
A rare glimpse of the ruffled cuff of her Gucci dress alerts passersby to her presence at the window. Buttons emblazoned with the GG logo, the insignia of the historic design house brings the high neckline, Victorian in its appearance, into the contemporary age. The dress, like Gucci itself, suspended somewhere between past and present.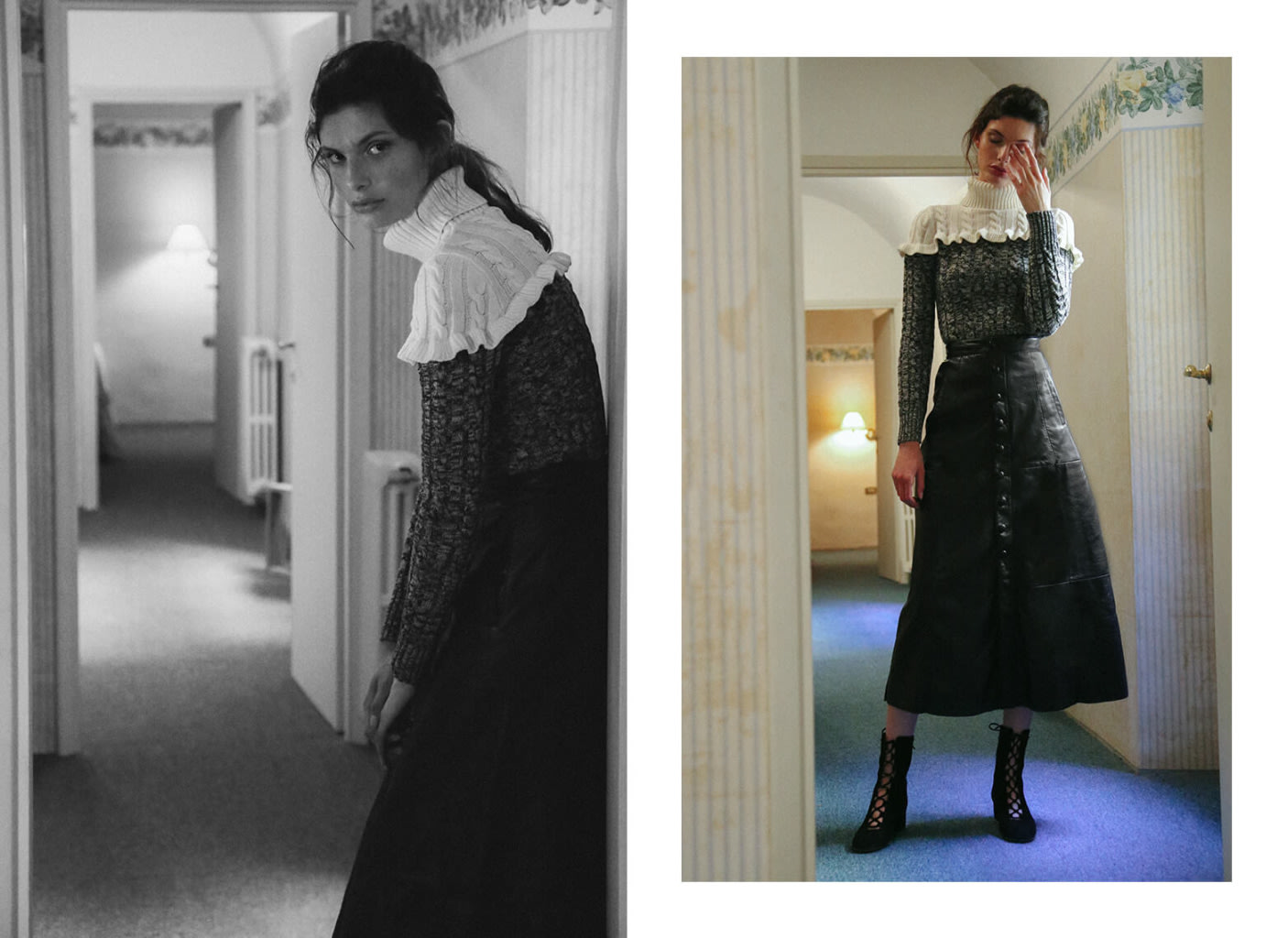 Although protected from the cold of the outside world, the temperature drops within the four walls all the same. Her Philosophy di Lorenzo Serafini Merino wool sweater adds warmth and some much needed romanticism to a leather Saint Laurent midi skirt. The buttons of the latter, providing a pleasant contrast to the ruffled accent of the cable knit.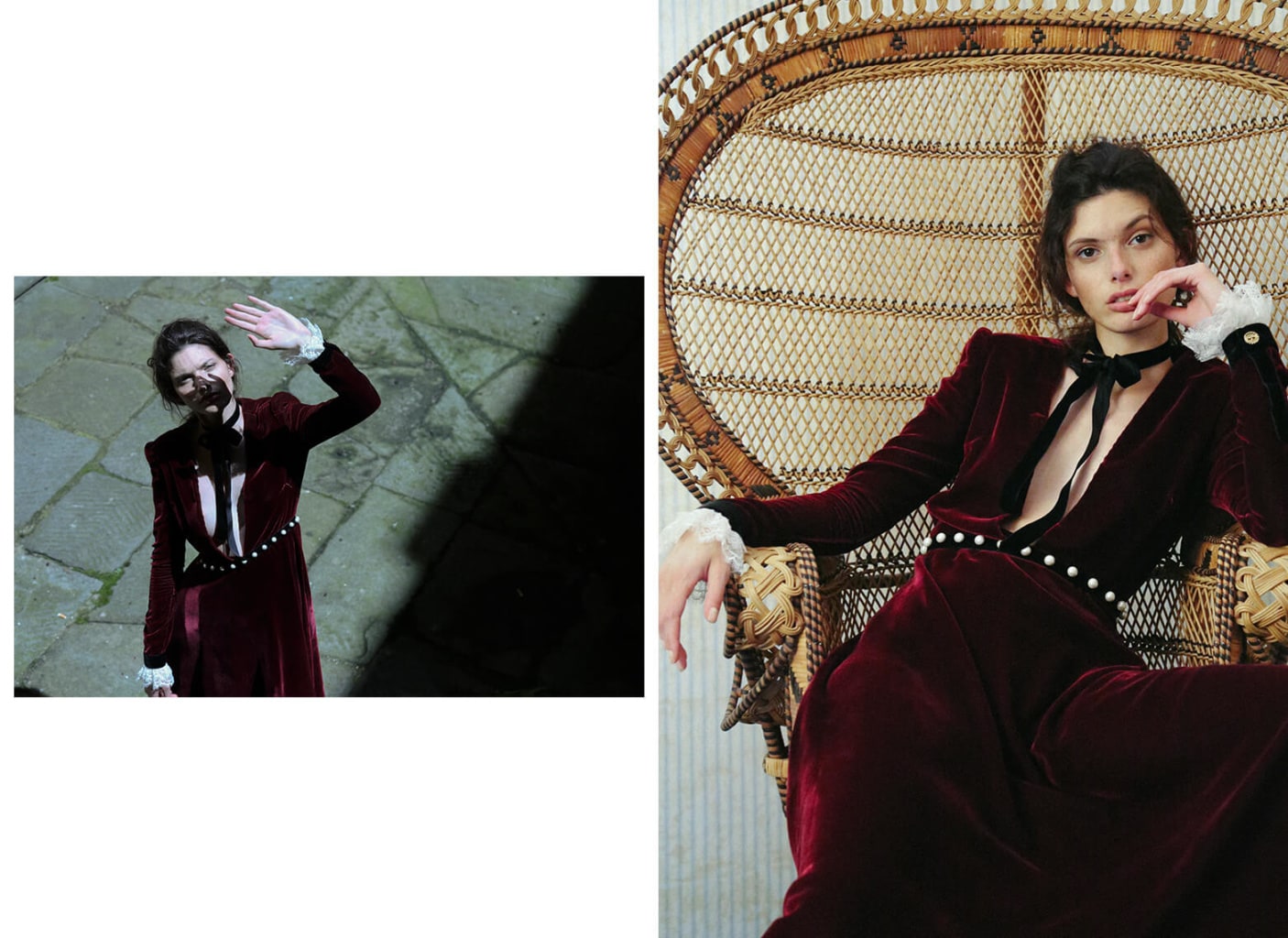 The pride of her collection? A lavish velvet dress with a deep set v-neck and pearl belt. Coupled with ruffled cuffs, the sensuous design by Philosophy di Lorenzo Serafini is worn with a nonchalant attitude as the beautiful recluse plots her escape. An escape that would prove to be as daring and dramatic as her blood red dress. The End.
Credits:
Photographer: Vito Fernicola
Visual Identity: Louis Boucher
Model: Giulia Manini @Next
Hair & Make-up: Sara Busan
Tags: editorials