How Francesca Lanzavecchia and Hunn Wai are working to inspire new perspectives, one project at a time.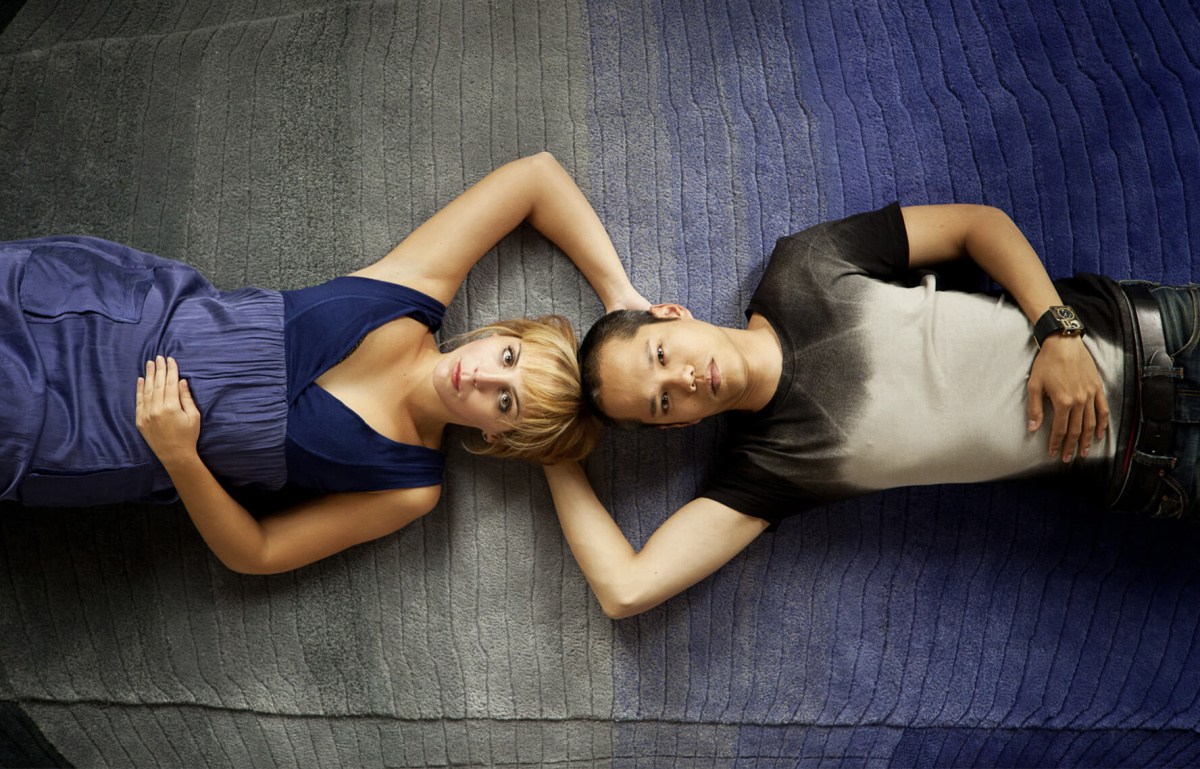 Singapore born Wai has a background in Industrial design, while Italian Lanzavecchia studied Product Design at Politecnico di Milano. Their work spans from limited editions for galleries to mass products for major companies. Their brand is characterized by the use of different disciplines, fusions of materials and the emphasis on the relationship that one has with an object. They strive to propose fresh possibilities and inspire new perspectives.
How did the two of you first meet?
We first met at the Design Academy Eindhoven where we were both pursuing our Masters back in 2007. It was a huge melting pot of diverse backgrounds, culture and creative philosophies. We discovered we had an immense creative chemistry and founded our studio in 2009 in Copenhagen while on residency at the renowned Danish Art Workshops.
You both come very different backgrounds. What elements do you each bring to the table?
Yes we had very different ways we grew up: from the colors to the climate. We like to think that we are not that influenced by our background but it is impossible. Italy is a place that has centuries of history, but Singapore is only 51 years old and we are constantly creating the future. I think it's a nice contrast.
We actually feed off each other. Francesca goes to Singapore to find the freshness and Hunn comes to Italy for the history. We like to travel, and we get 'fed' by every country that we go to. We have projects in Indonesia, United States, Hong Kong, Singapore and of course Europe, and when we visit clients we try to live and perceive things as the locals do.
It is a joy to learn about the motivations of different cultures and ask what comforts you, what makes you happy. On top of that it's very meaningful and valuable to discover how things work in various regions, how things get manufactured, how products get distributed and sold, what motivates markets and their consumers.
It's our job to know components of the Design Economy – beyond giving form and aesthetics.
You've spoken before about 'products that propose possibilities and inspire new perspectives.'How is this concept represented through your work?
We hold fast to the original mission of Industrial Design, which is the foundation of our creative education, "To Make Lives Better". In this sense, it's not only about creating and bringing value to the User in every project we pursue, but also enabling him or her and that community to be empowered by different mindsets and points of view. Our "No Country for Old Men" project presented many enquiries to investigate Eldercare solutions, Healthcare research for Herman Miller and projects in Babycare. On the other hand, we are absolutely enthralled by culture, material and craft which has led to commissions for galleries, museums and publications.
Culture is the precious by-product of Humanity; an organic culmination of all our aspirations, values and beliefs. We believe between these tensions lies the possibility to solve issues in a way that is economical and realizable, as well as humanistic and inspiring.
And your capsule collection for LUISAVIAROMA. What inspired it?
Our GLASSS capsule collection is a simple, elegant and succinct range of mouth-blown glass drinking ware whose design stems from the empirical language of glassware construction; stock glass tubes and scientific labware.
We see design as a tool, a lens, to help the status quo see and investigate new questions to old problems.
When choosing pieces to add to your own space, what is the most important factor?
The pieces in the space should look organic with the ambience; nothing forced or out-of-place. Because the home/space should be filled with objects, art and photos that speaks for and about the owners.
As we have rather energetic and frenetic design and business processes to handle on a day-to-day basis, our spaces need to have a certain quietness and calmness as a balance. The space should enable and support cozy gatherings, intimate moments with partners and time to introspective. Objects that compose this lightness, that can shift atmosphere and moods, that can transform the space with simple natural gestures are the important criteria when making choices.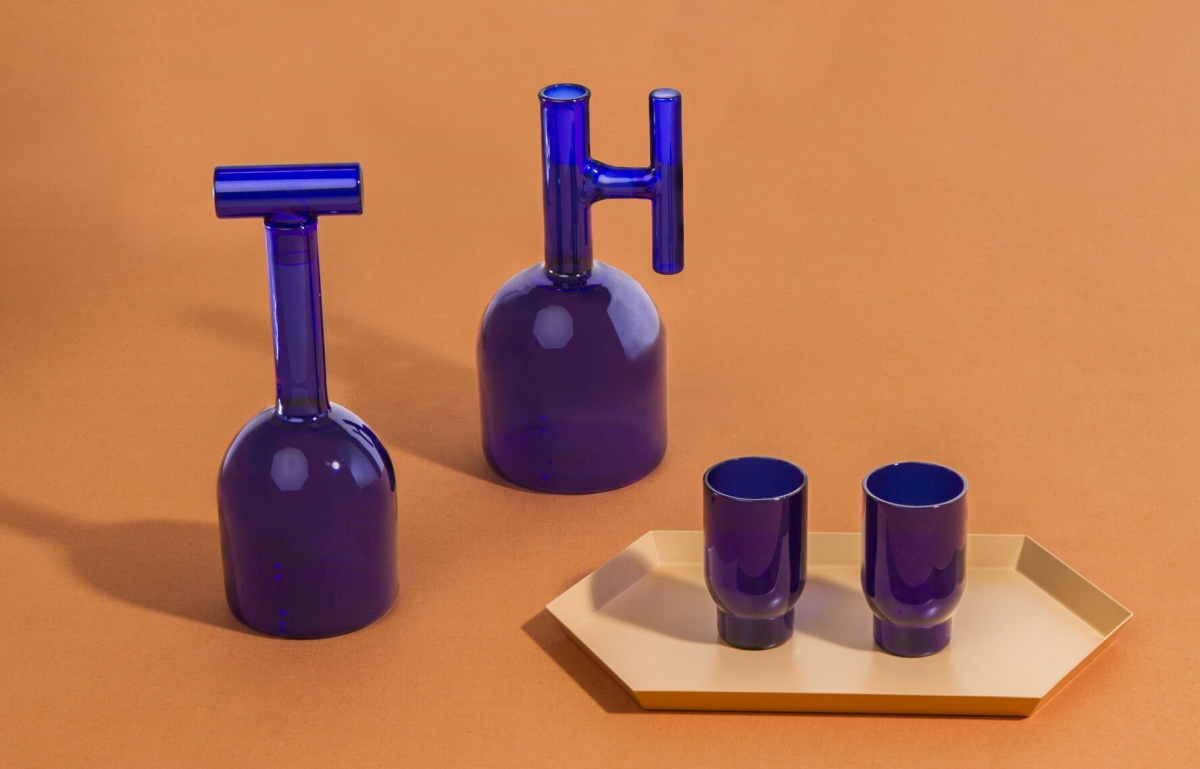 What are some of the challenges you have faced working as a pair? How did you overcome them?
Making a business out of what we do is always a challenge; a challenge that is evolving with the scaling-up of our practice and the sophistication of our work. How do we do meaningful, relevant AND profitable work? Because we are all aware most of the time profitable work might not mean you care for it at all and vice versa.
We overcome this by proactively positioning our design practice into domains that need empathic innovation; we take what we have learnt from the amazing world of furniture and interior objects design, and bring our insights and sensibilities into the Healthcare world, the Childcare world, the Technology world…
Business is such an important component in the machine that ensures Good Design reaches the target users that absolutely need it.
What has been the highlight of your journey so far?
Since the beginning our studio has worked on conceptual and research driven design projects that captured the attention of the media, leadership of companies, directors of companies and curators. This translated into design projects and collaborations that desired our thinking and approach from future-living exploration research for Herman Miller to Creative Direction for furniture companies.
Winning the Elle Deco International Design Award for Young Design Talent of the Year in 2014 was also a career highlight as it re-affirmed our approach and philosophy in Design. On the commercial side, we were especially happy for our Red Dot Award for Product Design this year.
So, what's the next step?
We will embark on our own journey of establishing a lifestyle products label; a design studio becoming a brand and producer. To move more and more into the Healthcare, Childcare and Eldercare realms, where research, empathy and innovation will make very meaningful impacts. To work with more enlightened, responsible and innovative companies that care about what they put out into the market not only for profit, but also for the betterment of Humanity.
Special thanks to Lanzavecchia + Wai
This interview has been edited and condensed.
Tags: designer focus, design