Being fabulous is great, but what's inside? A conversation with the talented Kat Graham.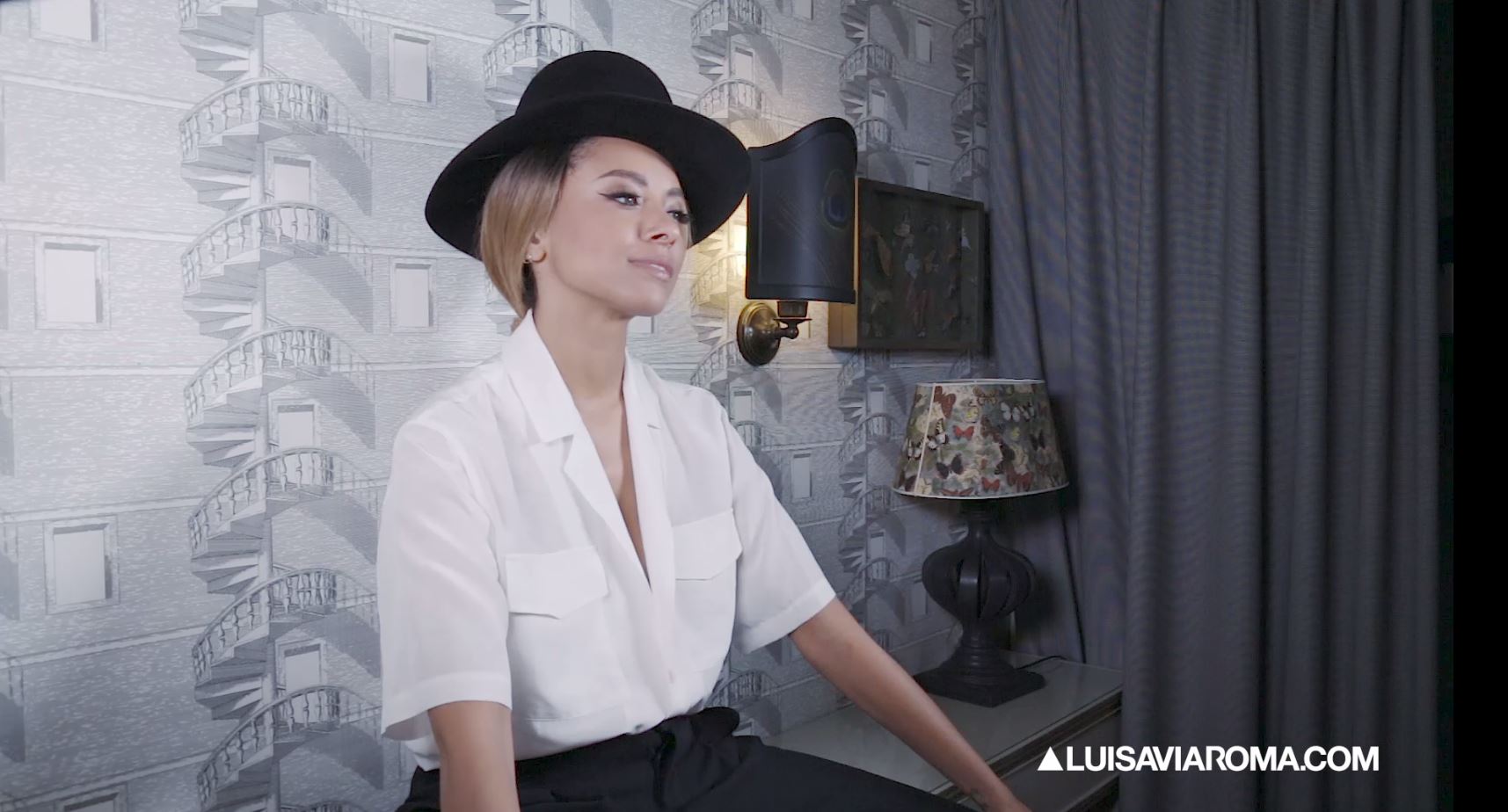 LUISAVIAROMA caught up with the actress, singer-songwriter, dancer and activist during Paris Fashion Week. The culturally diverse Kat Graham was born to a Jewish mother and African father in Switzerland. When she was six years old, she moved to the USA with her mother and started doing commercial work. From there, she went on to be a back-up dancer for Missy Elliot and Pharrell, studied music and record engineering and by the age of 14 was working for Disney, making herself a triple threat at a young age.
For the past 8 years, she has played Bonnie Bennett on the The Vampire Diaries, a show dear to her heart that has just come to an end. Next up for Graham is a new album and film. She worked with the late Prince and Babyface on the album, Love Music Funk Magic, which draws heavily on disco and funk. Her latest role in All Eyez on Me, the biopic film on Tupac Shakur, she plays Jada Pinkett, a close friend of the rapper.
Out of all of her roles, she holds the role as an activist as the most important, saying that being an activist is her "first and foremost love". From the UNHCR to GLAAD to Empower 54, her philanthropic endeavors have always taken priority. She continuously supports designers and projects that give awareness to important causes.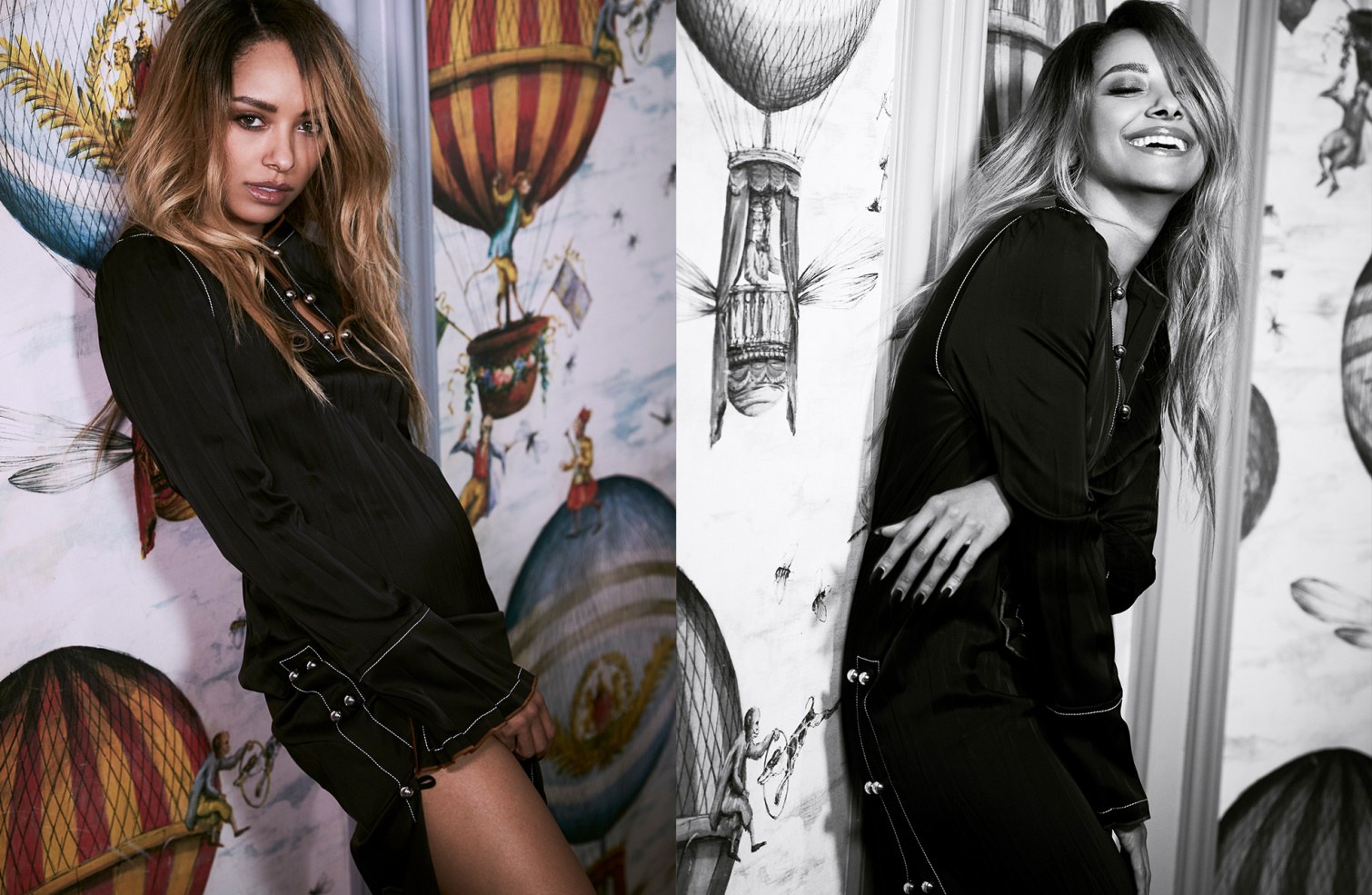 How did you become interested in music?
I started out as back-up dancer, I toured with everyone from Missy Elliot to Pharrell. Being around them really got me into music. I liked making beats and I wanted to learn about record engineering so I studied that. It was important for me to know about how to make music.
What can we expect from your new album, Love Music Funk Magic?
Super funk and disco! We did a buzz single called All your Love, and have just dropped the second single, Sometimes. I wanted to do something that felt new and fresh, yet classic. I respect the greats and I wanted to pay homage to them.
Talking about the greats, can you tell us more about the influences behind the album?
I don't listen to the radio too much because I think a lot of what's out there sounds the same. When I got together with Babyface and Prince, we discussed the sound of the album and I wanted to give it some Donna Summer style, disco energy. That has influenced the imagery that goes along with the album. When you think of that time and when you think of the disco, I think about Diana Ross, the fashion and I want everything to be really cohesive.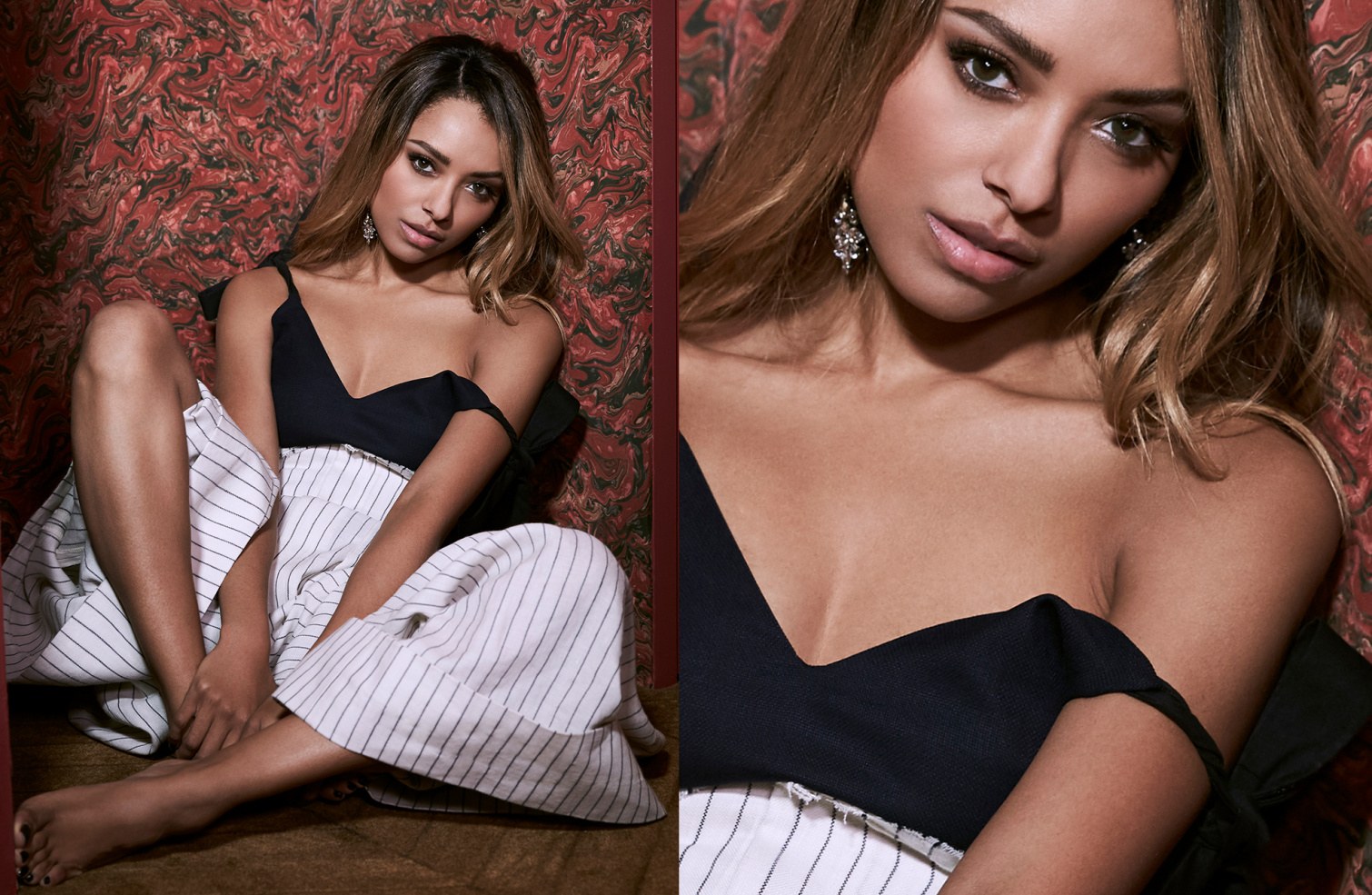 Fashion and image are important, what goes into curating your style?
Zadrian Smith is my stylist and he has introduced me to a lot of amazing brands. We have really been loving what has been coming out of Italy. For curating my style, we focus on cool pieces and try to keep within a story. My new album is funky, it's disco – so we go off that, I also have some 90's inspired projects, so we incorporate that in as well. My style has references to those eras, but it's overall fresh and contemporary, it can't be too literal.
How has being a celebrity effected your style and fashion?
I get the opportunity to travel and meet designers face to face. I like to support new talents. People think fashion is really glamorous, but a lot of time, work and effort goes into it. I want to be the type of artist that recognizes what goes into something, I care about the integrity of the brand.
It's about elevating each other, that's what I want to do in fashion.
We know you are an activist and have worked with many organizations like Empower 54, GLAAD, and LGBT, can you elaborate on what you mean by elevating through fashion?
Fashion can feel exclusive, I want to support diversity and the energy of everything being and feeling inclusive. I want to see more diversity in campaigns, I want to see different types of beauty portrayed in fashion. Being fabulous is great, but what's inside? What do you care about? What message are you trying to deliver?
There are certain designers I don't wear because I don't feel they support enough diversity. I want to challenge that.
Can you tell us a little bit about your latest film,  All Eyez on Me?
This is the untold story of Tupac Shakur. I think the movie coming out this year is especially important, as it talks about how the industry portrays black men and tries to make African Americans one dimensional. It's such a shame, Tupac was multi-dimensional, he was really ahead of his time. He was a poet and he was an activist, he really understood what it meant to make hip-hop music.
What about the style in the film? You play Jada Pinkett in the 90s, has it influenced your look at all?
I am really proud of the film. I had shaved off all my hair to play Jada Pinkett. It was great to wear 90's pieces, go back to that era and be a part of it. Now I am creating a look with my stylist that blends everything I have going on with my career. I am excited for you guys to see the story that we have created –  it's really fun and pulled together.
What's most important to you with your work?
I want to bring depth to everything that I do. Even with fashion, people look at it and they don't understand, they don't get it. You have to have a mission. I don't want to tell anyone what to believe in but I want to be inclusive and raise awareness through my work.
Photographer: Audrey Krawczyk
Stylist: Zadrian Smith
Hair: Dayvid Wilson
Make-Up: Vichika Yorn
Location: Saint James Paris – Relais & Chateaux
Special thanks to Kat Graham.
This interview has been edited and condensed.
Tags: sound of style