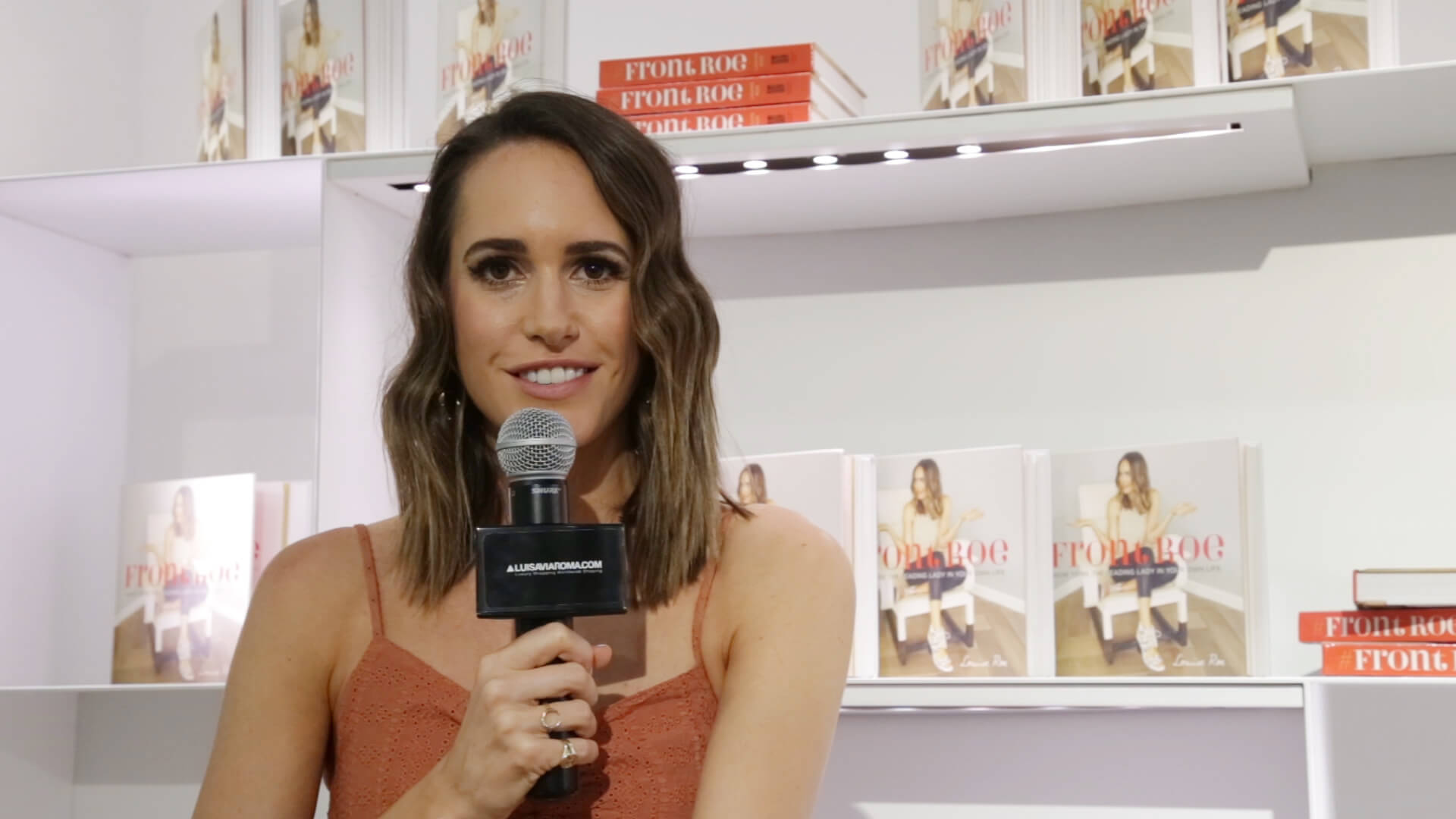 The British TV host and fashion expert opens up about her first book, Front Roe.
You would be hard pressed to find someone who hasn't heard of Louise Roe. The statuesque beauty boasts a career that spans two continents and countless media outlets. Louise started out writing for publications including British Elle and Vogue before making the transition to TV. A regular in front of the camera, she fronts Access Hollywood red carpet coverage, TLC's makeover show Style by Jury and the hugely successful MTV series Plain Jane.
Following on from the success of her blog, Front Roe, a haven for fashion and lifestyle advice, Louise released her book of the same name. Much more than your average style guide, the empowering read goes beyond fashion to talk about career, beauty and building your own confidence. "I very much believe that fashion, style and beauty is linked to confidence, and your self-esteem and how you feel on the inside reflects how you want to dress yourself and portray yourself on the outside", she says on the topic.
I've learnt so much from every woman and girl that I've worked with
Louise's background as a fashion journalist and genuine nature translate from the screen to the page effortlessly.  Her advice is sound, relatable and founded on her own personal experiences. "For years and years I used to write little notes, tips and tricks that I would hear backstage at fashion week or on a shoot, and I kept them in a little drawer," she admits.
Through her blog Louise continues to inspire the many men and women who follow her, not only for these tips and tricks but also for relationship and career advice. "I will definitely write another book," she says, "I love focusing on dating and relationships, that's a huge part that I get asked lots about. So maybe that avenue, but then also career. Back to the idea of women supporting other women and smashing through the glass ceiling. I feel like a want to write more about careers and following your own path, entrepreneurialism."
Credits:
Special thanks to Louise Roe
Location: Villa Corsini a Mezzomonte
Tags: culture