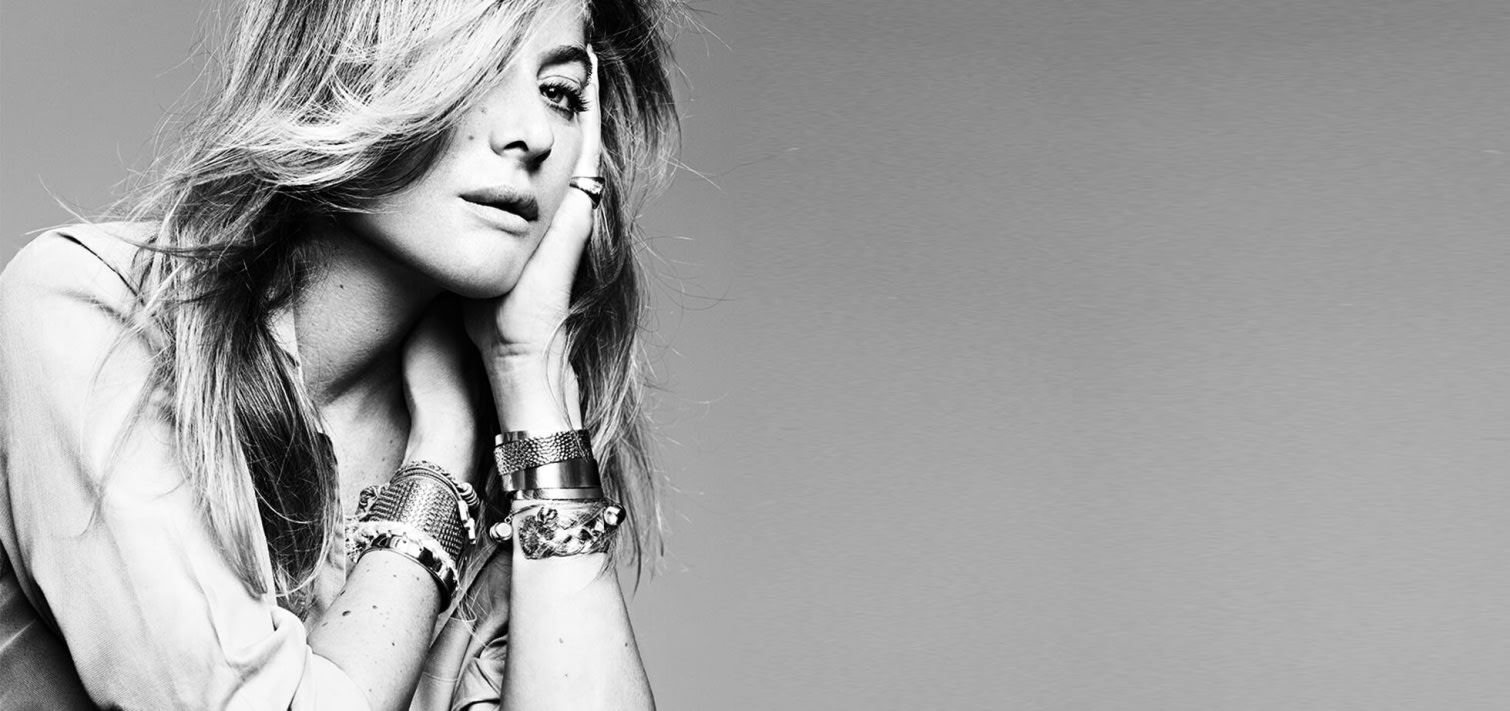 Parisian-born Aurélie Bidermann is a jewelry designer with a beautifully, bohemian aesthetic.
With a Masters Degree in Art History and an extensive knowledge of gemology, her travels, memories and experiences inspire a collection made by the mind and hand of a poet. Meet the designer and shop our stylist's selection of the best summer looks to wear with Aurélie Bidermann.
What does style mean to you?
I think it's a way to mix and wear clothes and jewelry. If I must define my style, I'd say I'm a real Parisian and when I draw my jewelry I always think about what I would like to wear with my clothes. I admire Talitha Getty, Bianca Jagger and all the chic women at the end of the 60's for their amazing style, their attitude and their powerful sexiness. Now jewelry is a part of our whole look. The woman chooses her clothes and adds jewels to finish her look. Sometimes she chooses her look based on the necklace or the bracelet that she wants to wear.
Jewelry is a constellation of stars giving the woman who wears it her own mythology.
What is your first memory of jewelry?
My grandma bought made-to-measure jewelry from famous French houses like Cartier and Van Cleef. The pieces I remember the most were her Van Cleef minaudieres. They were created in pink gold with incrusted ruby stones and diamonds. They were so sophisticated. I tried all the pieces in her jewelry box. That was the moment that my love for the jewelry started.
Where do you find inspiration for your designs?
I find my inspiration in my travels, through the exhibitions that I see, books, music, and friends. Everything can be a source of inspiration for me. Really often, my ideas start with a trip that I did a long time ago. I think about it and I fantasize it. Afterward, I read a lot of books, visit exhibitions, and the rest comes.
A big part of my work is inspiring sunny, organic materials.
You have an extensive knowledge of gemology. What are you favorite gems to work with?
Without any hesitation sapphires! You can find them in any color. It's an amazing stone with remarkable hardness and a high durability. After sapphires I love tsavorites because I always create organic and natural pieces. My latest collection features lot of Amethyst for their captivating transparence.
If you weren't running your company, what would you be doing?
I think I would work in Art! My parents always loved the arts. They are collectors, so I grew up surrounded by art. Moreover, I studied art history and even interned at Sotheby's!
My inspiration for summer? Round-the-clock elegance, luminosity, intuition and spontaneity.
Where and how is your collection created?
All the pieces are made in Paris. It is really important for me to use our French savoir-faire. The pieces are handmade with traditional techniques. I think all designers today have a responsibility to maintain the savoir-faire of our ancestors.
Special thanks to: Aurélie Bidermann
Tags: designer focus