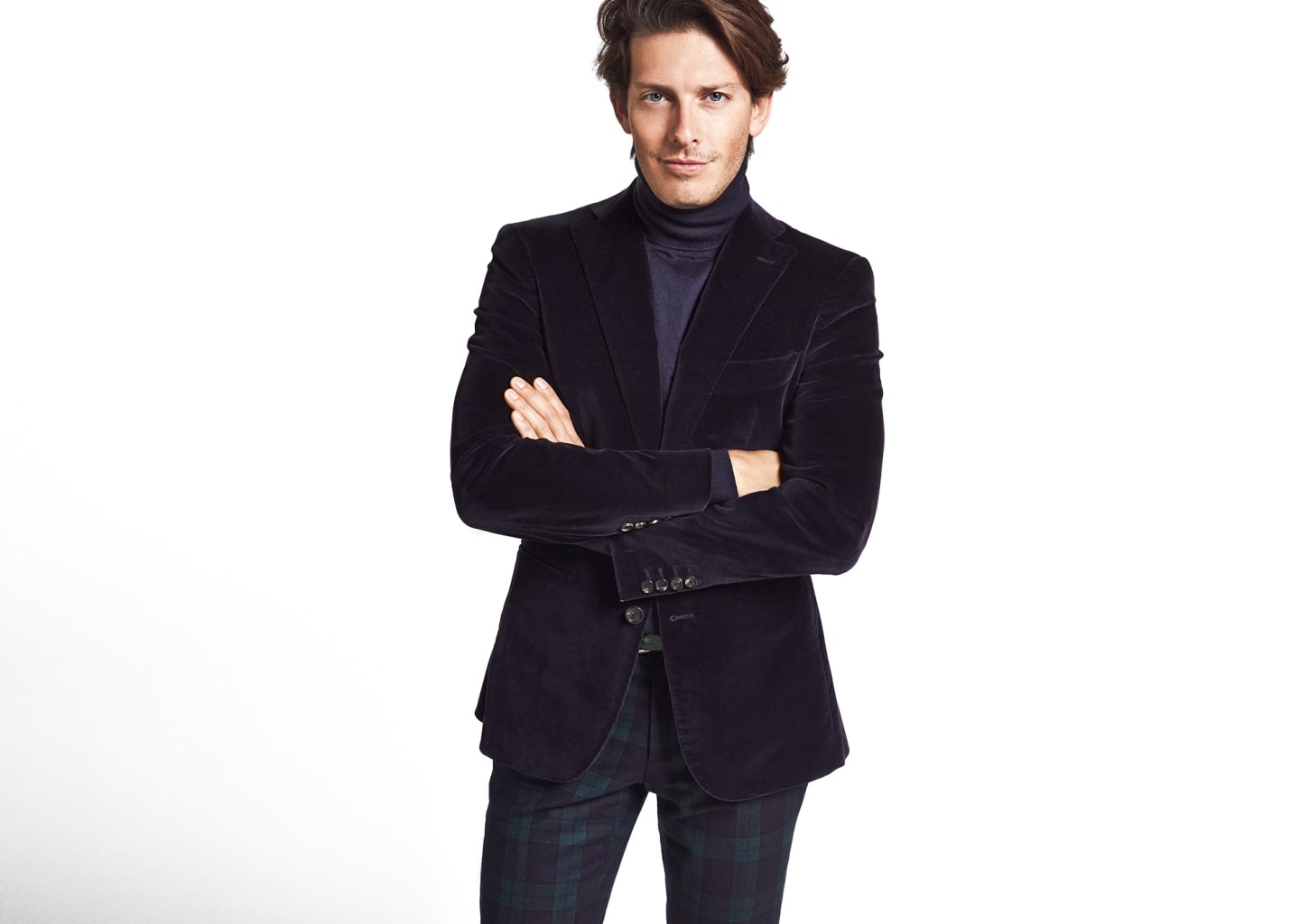 Edgardo Osorio talks timeless footwear with a twist
Born in Colombia and raised between Miami and London, Edgardo Osorio, AQUAZZURA Founder & Creative Director, combines his passion for modern design with impeccable luxury craftsmanship to create timeless footwear with a twist.
After attending the London College of Fashion and Central Saint Martins, he made his first step into the footwear world, working with some of the most prestigious luxury brands such as Salvatore Ferragamo, René Caovilla, and Roberto Cavalli. In 2011, after working in the industry for 10 years, and at just 25 years old, Osorio launched his luxury footwear brand AQUAZZURA.
From Julianne Moore to Jennifer Lawrence, Gwyneth Paltrow to Nicole Kidman, Rihanna to Rosie Huntington-Whiteley, and Beyoncé to Kendall Jenner, AQUAZZURA shoes can be seen on the feet of trendsetters, Hollywood stars, European royalty and fashion insiders all around the globe.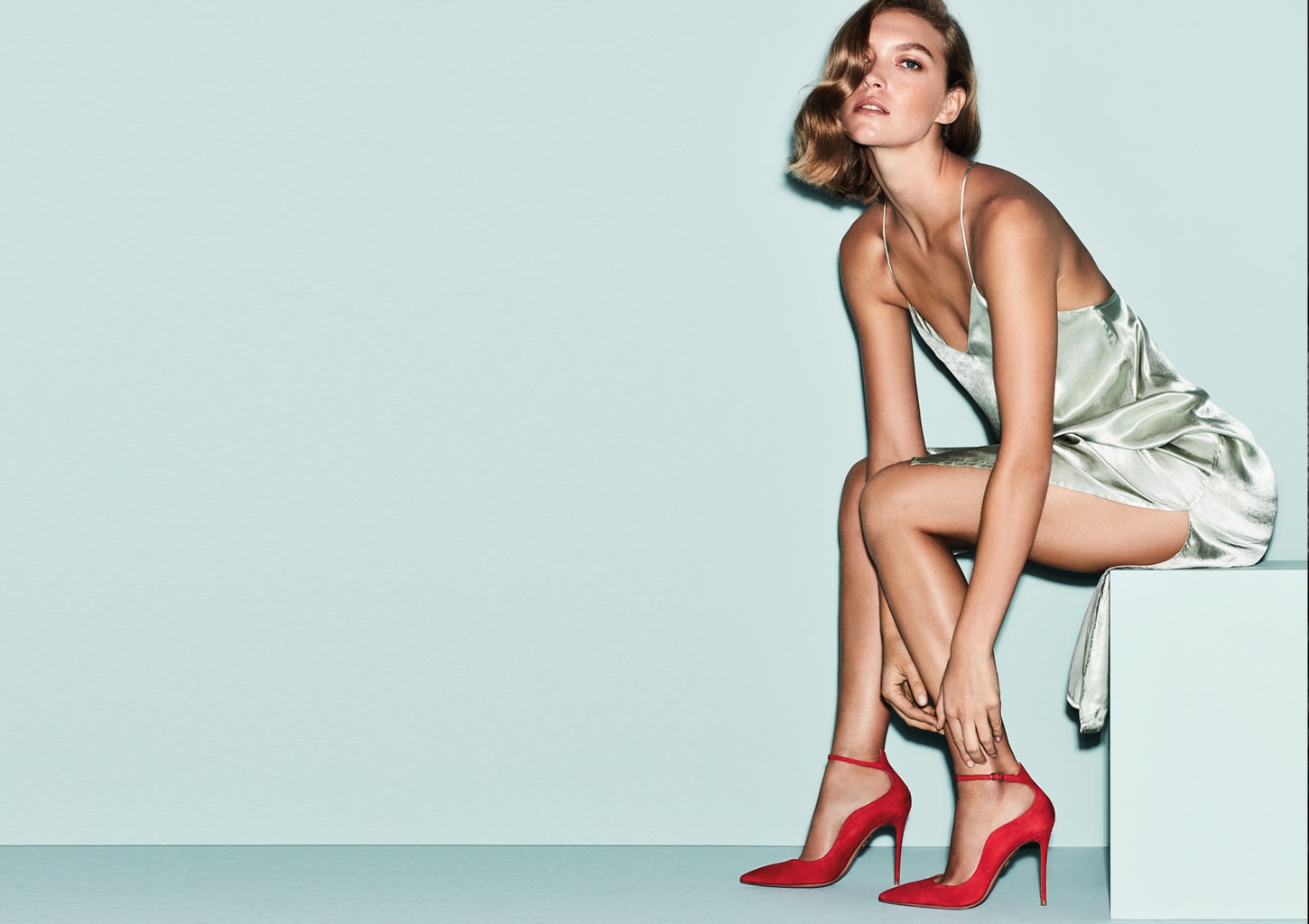 Osorio draws his inspiration from European luxury and tradition, whilst creating shoes that are both sexy and incredibly comfortable.
Where does your love for shoes come from?
There is not a specific time I recall it happened to me, it feels it has always been part of me. I grew up around women, my mother had 4 sisters and they always took me shopping with them. I've always very much enjoyed the company of women and it was very interesting to me how shoes could change a woman. When you wear high heels, you have to stand straight, pushing your chest out as well as your behind. Marylin Monroe famously removed the heel cap of only one of her shoes so when she walked she would have her famous twist. I've always loved women, they are my greatest inspiration and shoes have a very special place in a woman's heart. It's always fascinated me how emotional shoes can be. They are the windows to a woman's personality.
What inspired you to launch your own brand?
After working for many different luxury brands for over 10 years, I wanted to create my own line following a very specific aesthetic and sensibility. I noticed that women wanted to get back to wearing something more elegant, but in a new way and that there was a gap in the market for that kind of aesthetic. With Aquazzura I wanted to create a line of beautiful shoes that where sophisticated, beautifully made and that felt fresh and feminine. For me it's not about creating sculptures or architecture, it's about making women feeling beautiful.
When you walk in heels, if you know how to, every move becomes more sensual, more elegant.
What do you hope to evoke with the Spring/Summer 2017 collection?
Last year I threw a big birthday party for my 30th. the theme of one of the nights was eccentric jungle. That theme got me inspired to design my new collection. The spirit of the collection is inspired by the true bohemian traveler who is able to fuse different influences and cultures together. I was looking at images of exotic places around the world, animals and tribes as the Goroka in Papua New Guinea, the Tikuna Amazonian tribes, to the Masai in Kenya, the mixing of cultures is heightened in this collection.
Where do you look for inspiration?
My greatest inspirations are women and travel. As Diana Vreeland says "The Eye Has to travel". I, in fact, get most of my inspirations from travels and love to mix together cultures and influences.
What has been the highlight of your career so far?
To create a luxury brand in less than 5 years.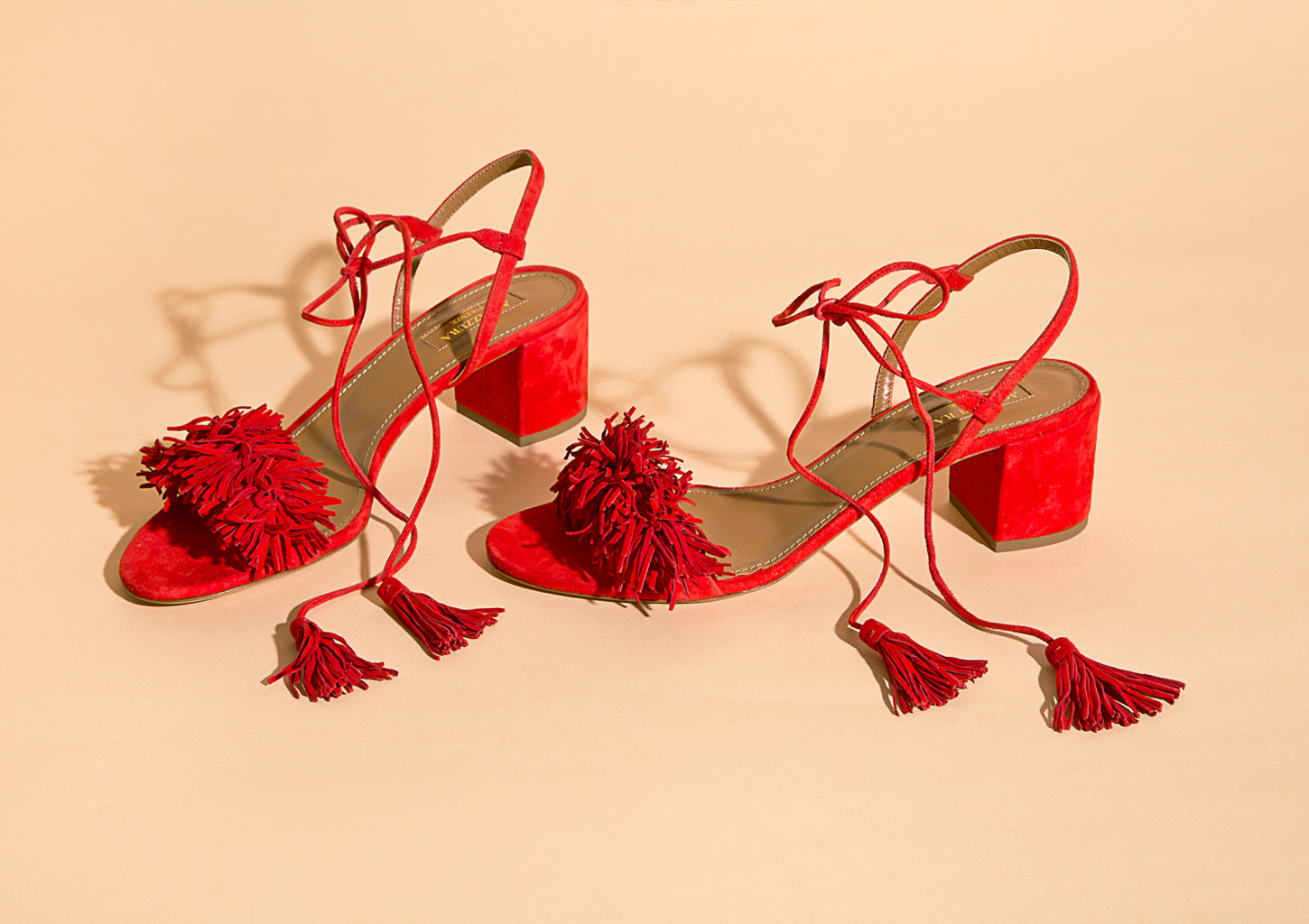 Along the Arno River, in the heart of Florence and surrounded by the best shoemakers and craftsmen in the world, the AQUAZZURA headquarters are situated in the historical Palazzo Corsini – former home of the Medici and Machiavellis, along with the Florentine flagship store.
If you weren't designing what would you be doing?
If I wasn't designing shoes I would have been an interior decorator. I love interior design and what a home convey it reflects a lot in our stores which are designed to give you that welcoming feeling you have at home.
You're based in Florence. What role has the city played in your own life?
Tuscany has the best shoe craftsmen and best leathers in the world. So when I decided to do my own brand, I knew it had to be made in Italy for its great quality and craftsmanship and Florence was the best choice. It's about small luxury details that make something great, like everything else in life.
Where is your favorite place to spend time in the city?
At home! As I travel so much around the world for work I love to rest and enjoy my apartment when I am there. I would also work all day with my team so, time to rest!
AQUAZZURA reflects the beauty and sophistication of a certain kind of Italian style that is never overdesigned or overdone
Special thanks to Edgardo Osorio
Images courtesy of AQUAZZURA
The interview has been edited and condensed.
Tags: designer focus