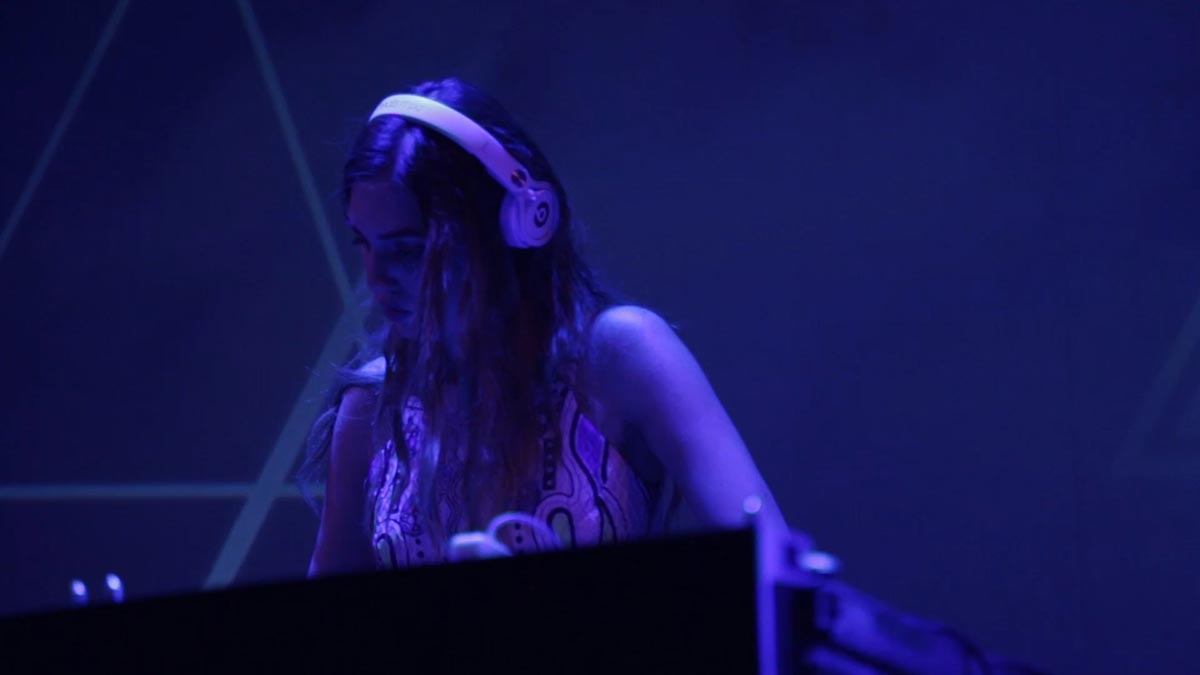 Famous lineage aside, the model, muse and DJ is carving a name for herself in both the fashion and music industries. As comfortable in front of the camera as she is on stage, Le Bon captivates with her humor, humility and eclectic taste.
Amber, the daughter of Duran Duran front-man Simon Le Bon and international supermodel Yasmin le Bon, began modelling at an early age before adding international DJ to her credentials. When she's not gracing the catwalk or hitting the decks solo, the leggy brunette always makes up one half of the duo Le Bon Tong, alongside close friend Becky Tong.
Her ability to seamlessly switch from one profession to the next is exactly what sets Le Bon apart. Aside from her charming British accent, the unmistakable energy she brings to the room is intoxicating.
All things considered, it's no surprise Flaunt chose the young creative to feature in their extremely hyped September issue. Appropriately titled CALIFUK, the iconic issue celebrates 'a fusion of Los Angeles and London'. The feature, shot during the 11th Edition of Firenze4Ever, showcases the seasons most-talked about trends, from Gianvito Rossi suede thigh-high boots to a Faith Connexion dress with a cascade of frills. Reclined across an antique chair from the Italian renaissance or perched on a rooftop looking over the Florentine skyline, Amber stairs down the camera through her enviable locks.
A force to be reckoned with, Amber Le Bon is certainly coming into her own.
Tags: sound of style