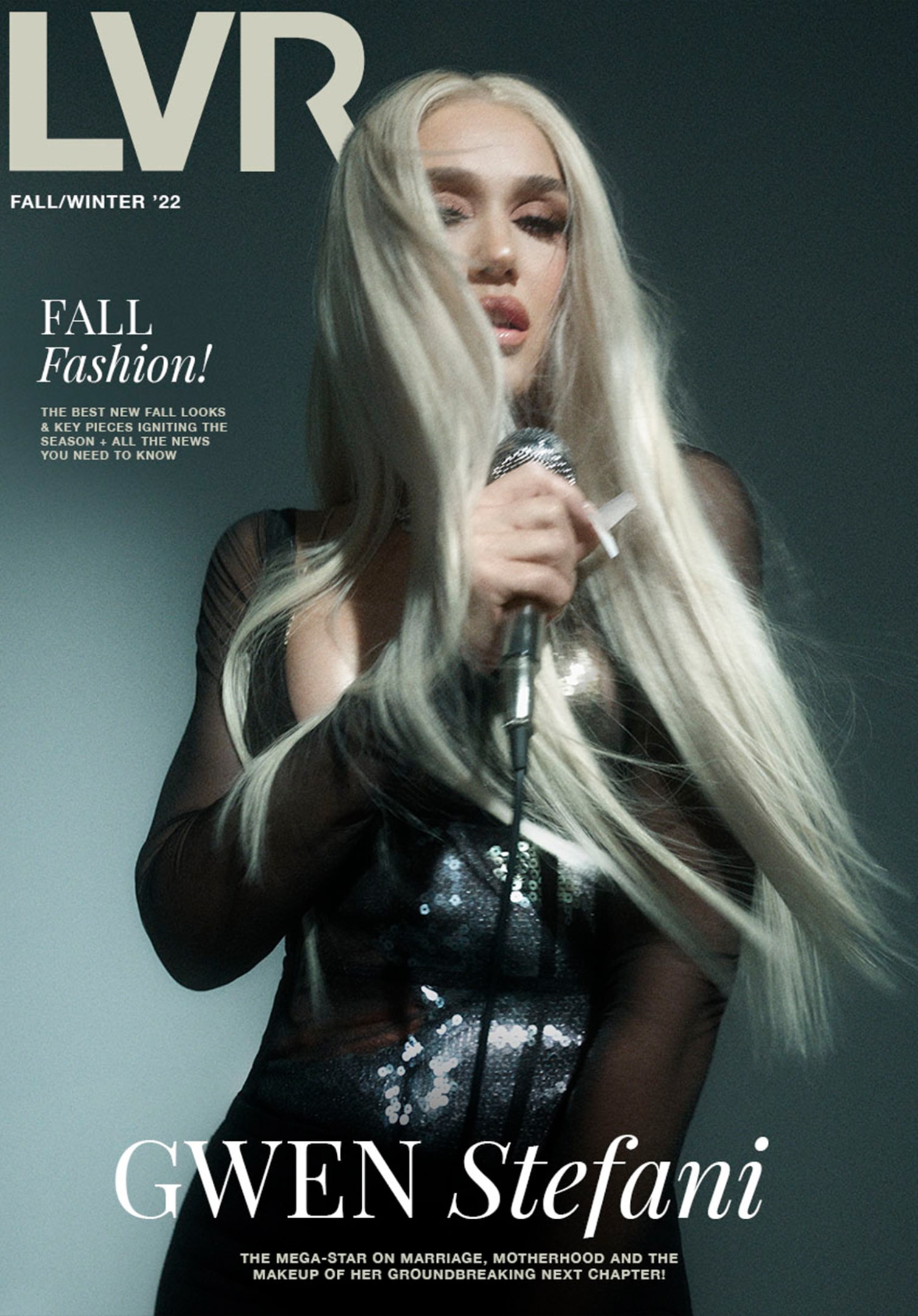 No doubt, some of the seminal popular music of the '90s emanated from the salient, ska-inflected sounds of Gwen Stefani, our September cover star. The singer, and her (then) band No Doubt, skyrocketed to fame with breakout hits "Just A Girl" and "Don't Speak." But it was Stefani's tomboy-skater-punk style and pitch-perfect tap of the '90s pop-feminist mood that gave the group its incandescence.
Stefani's lyrics and gender-bending look worked to put the band on the map. Both have since weathered the tides of shifting social culture, and still land with relevance today. As a measure in fact, the lyrics in "Just A Girl," while not subtle, aged well:
Cause I'm just a girl, oh, little old me. Well, don't let me out of your sight. Oh, I'm just a girl, all pretty and petite. So don't let me have any rights.
Stefani's own look fronting the all-male band was a statement in and of itself. With her trademark boyish baggy pants and screen-siren combo of bleached-blond locks and bold red lips, it was a stylistic mashup that visually transcribed her music's message of women's struggle with cultural identity and social equity.
A lot has transpired in Stefani's life since those chart-topping and identity-smashing hits: three children, a new marriage, a starring role on NBC's hit show The Voice, and the launch of GXVE, her new beauty venture.
As writer Roxanne Robinson discovers in "The Artist's Brush", Stefani's music was a vehicle for autonomy and self-realization in the same way her new makeup company is a vehicle for authentic self-discovery and personal empowerment. It is Stefani's inner passion that drives creativity across all her disciplines: music, fashion and makeup.
It is a mood that inspired our editorial team throughout this issue. After all, fall is a time of year expectant with a sense of fresh self-discovery and purpose. And this season, designers and style stars alike give us a lot to mine in these pages by way of new fashion and lifestyle ideas, as we take a note from Gwen's book and craft a passionate and purpose-driven next chapter all our own.
Enjoy the issue!


Special thanks to:
Jaclyn Bloomfield, Luisa Soto, Priya Shukla, Madison Terry, Yulia Gorbachenko, Devin Doyle, Roxanne Robinson, Kendall Becker, Dianne Pogoda, Andrea Panconesi, Tommaso Buti, Annagreta Panconesi, Luisa Panconesi, Alessandra Rossi, Giulia Boeri, Caitlin Kelly, Sabel Massingill, Daniele Terzi, Valentina Barbetta, María Iglesias García, Fernanda Hernández, Samira Kahlouche, Flora Baibolova, Niko Sandelin, Marta Gramaccioni, Giulia Coppola, Allegra de Leon Delli, Elena Ciulli, Krizia Bianchi Fasani, Alessandra Caruso, Serena Del Signore, Maria Belen Jimenez Garcia, Eleonora Urso, Vittoria Livi and Lucia Santomaso.