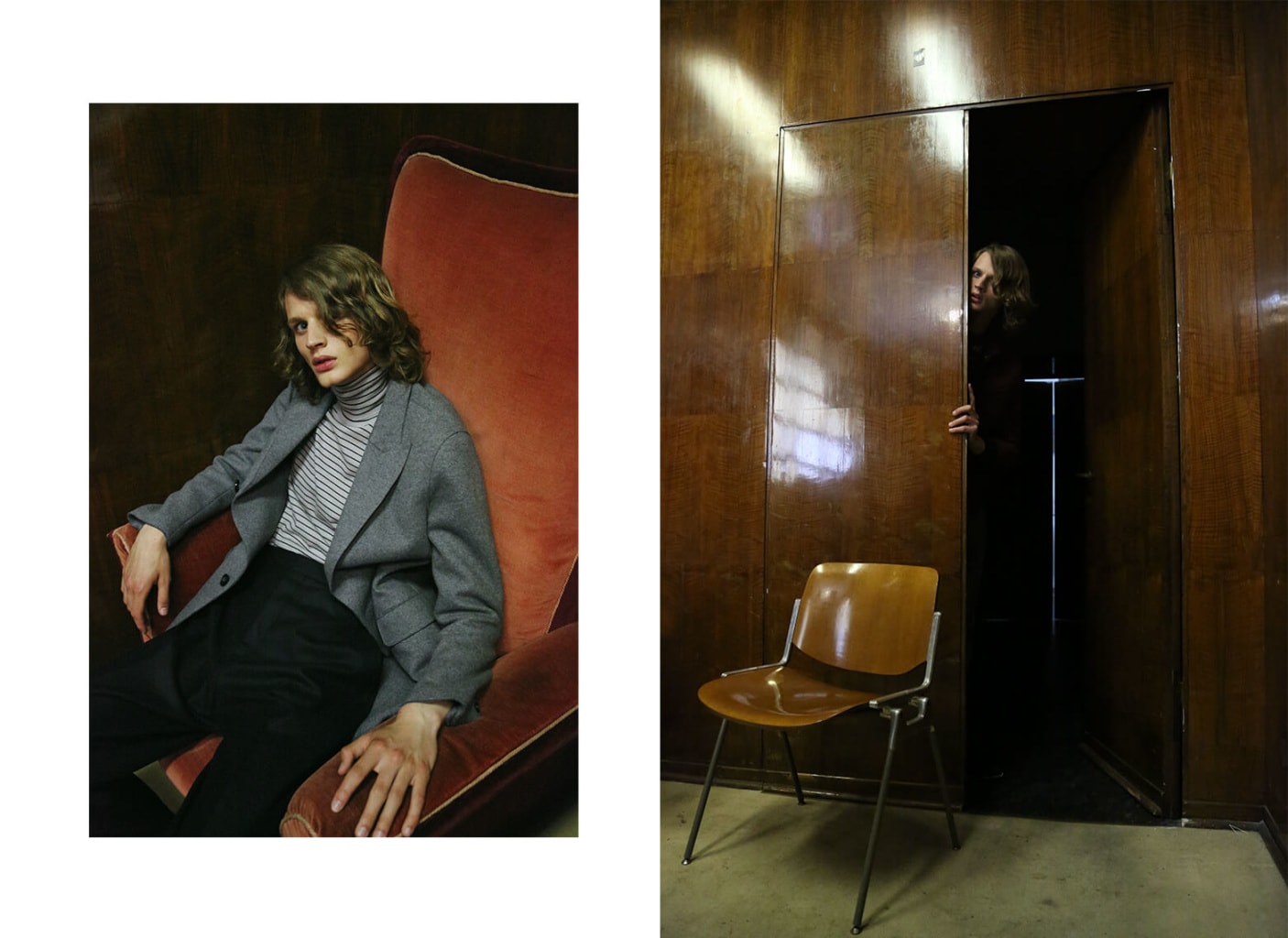 Like all great travelers, I have seen more than I remember, and remember more than I have seen. – Benjamin Disraeli
Be seen and memorable in smart styling that fuses contemporary pieces with vintage inspiration. Look as timeless as the trip you're taking with a winning combination of elevated basics that exude a casual sense of luxury. Lanvin and Neil Barrett provide the building blocks of style to be topped off with a polished pair of Silvano Sassetti derby shoes.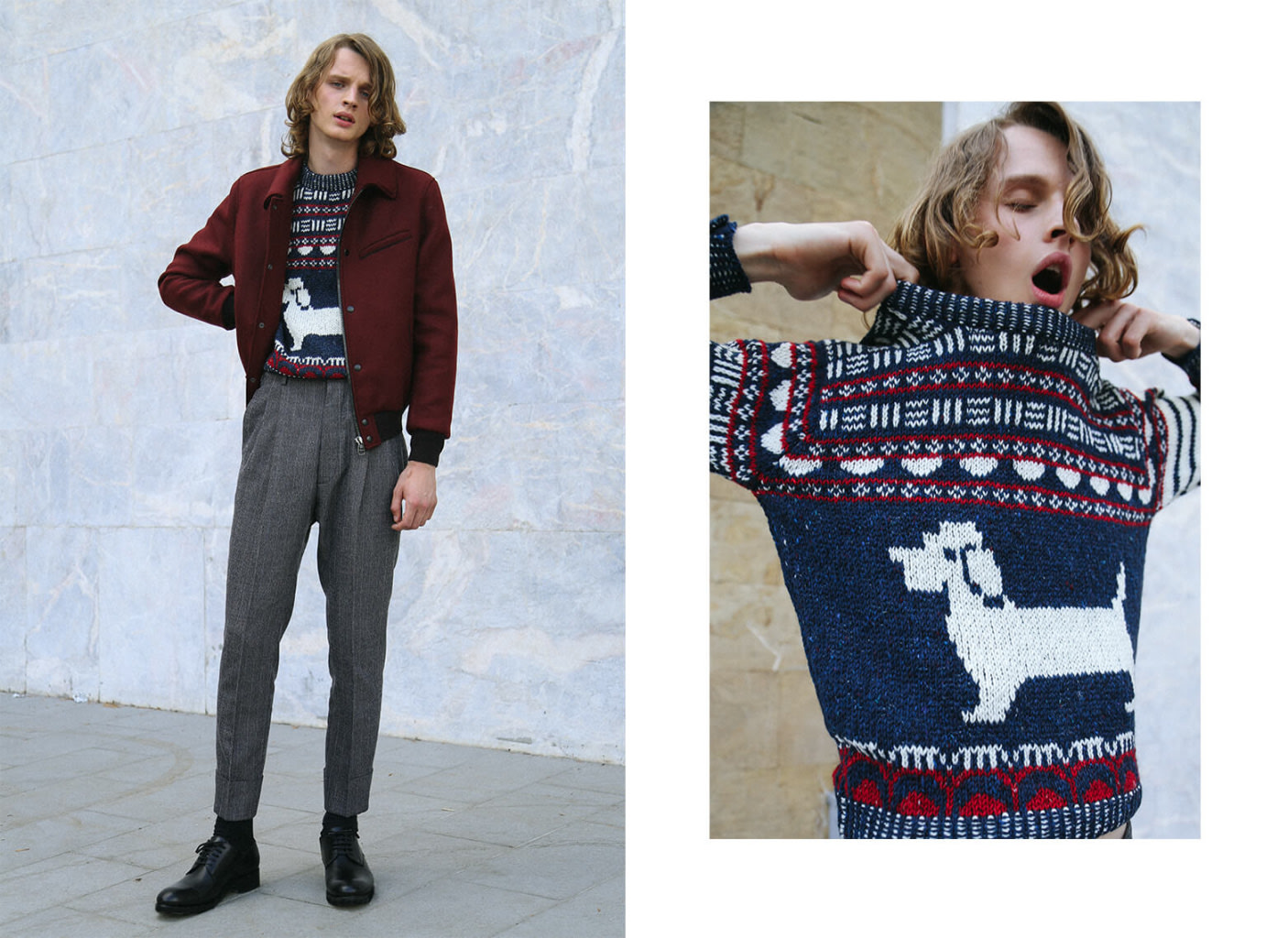 Half the fun of the travel is the aesthetic of lostness. – Ray Bradbury
Lose yourself and enjoy the journey. The ticket to great style is to master the art of layering. Go for rich colors (think burgundy to deep blue) combined with unique patterns and textures. Look no further than Lanvin's standout bomber jacket, a fairisle sweater from Thom Browne, Vivienne Westwood trousers and Ann Demeulemeester derby shoes for a classic look with a twist.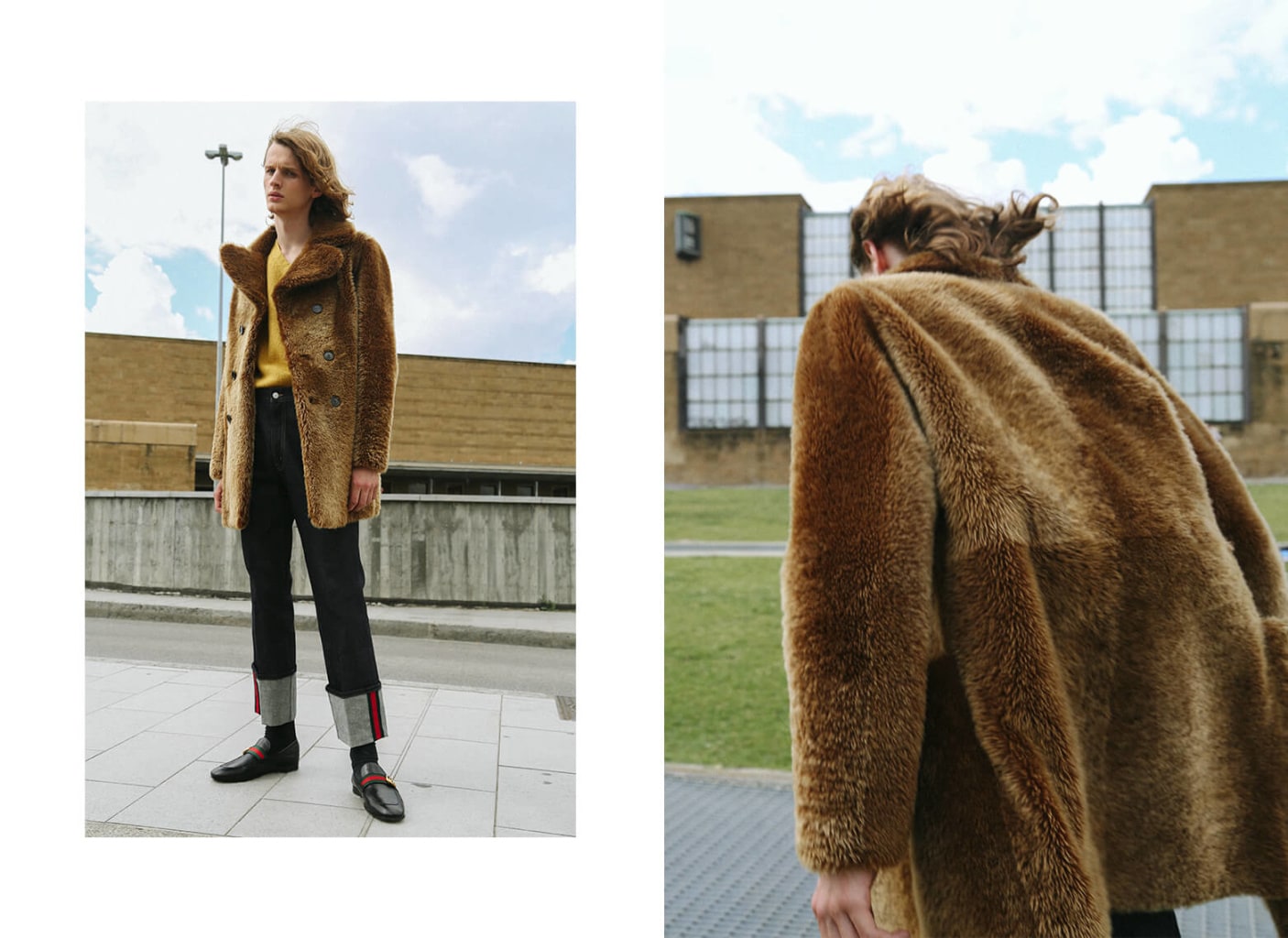 That's the place to get to—nowhere. One wants to wander away from the world's somewheres, into our own nowhere. – D.H. Lawrence
Boldly go wherever your spirit takes you. Look the part that suits your search for elsewhere by combining elevated basics with pieces that make a statement. Luxurious knitwear from Marni provides the foundation, which is highlighted in Gucci denim and loafers. Top it off and make a strong entrance in a whiskey colored Saint Laurent coat.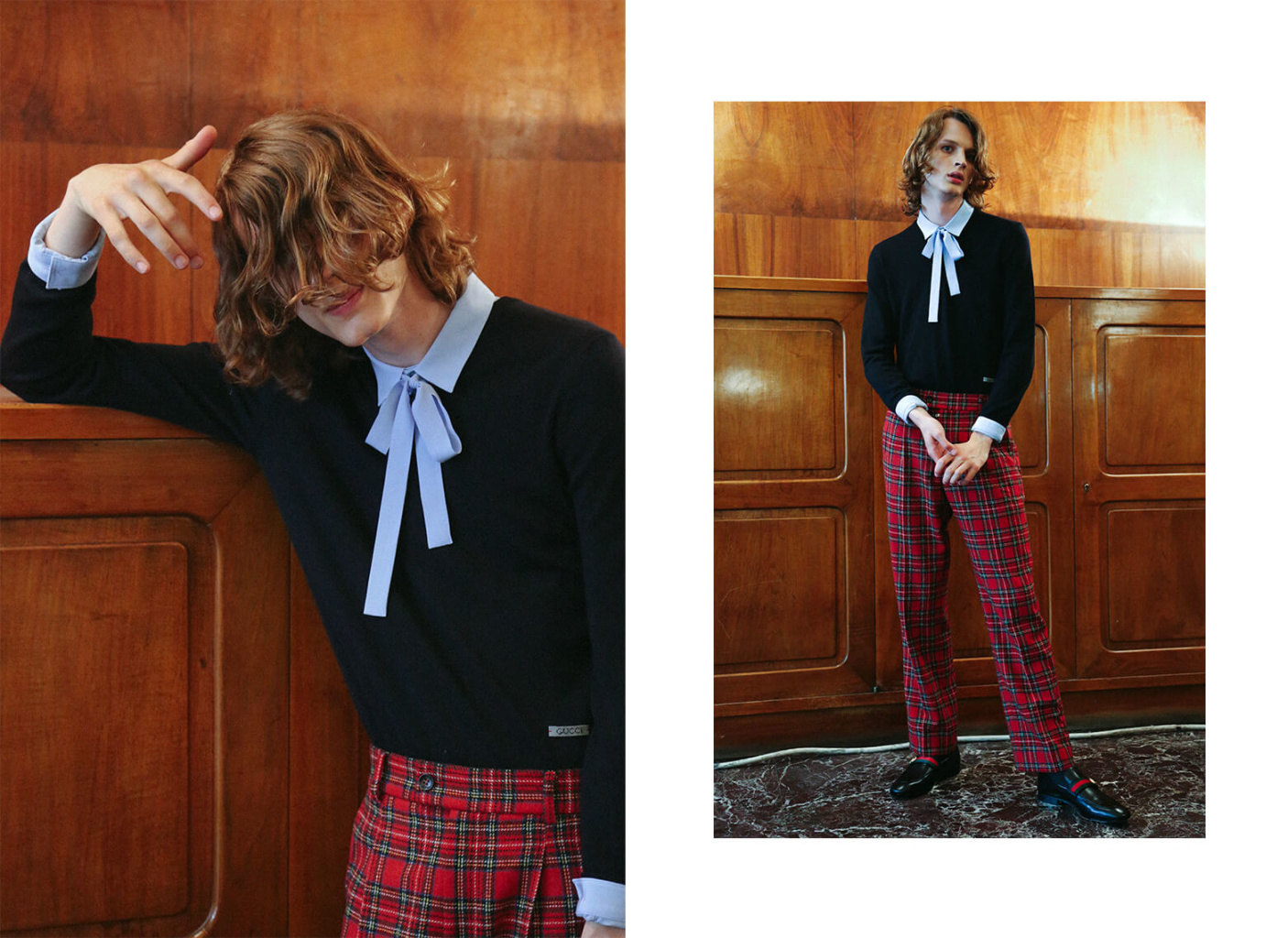 I never travel without my diary. One should always have something sensational to read in the train. – Oscar Wilde
Look as sensational as whatever you're reading on the train. Feeling eccentric? Head-to-toe Gucci is the way to go for sensational Italian styling and details that hint at your more creative side. Combine a pair of plaid trousers (one of the season's must have prints) with a silk crepe shirt and a pair of highly coveted Gucci loafers for a shot of instant class.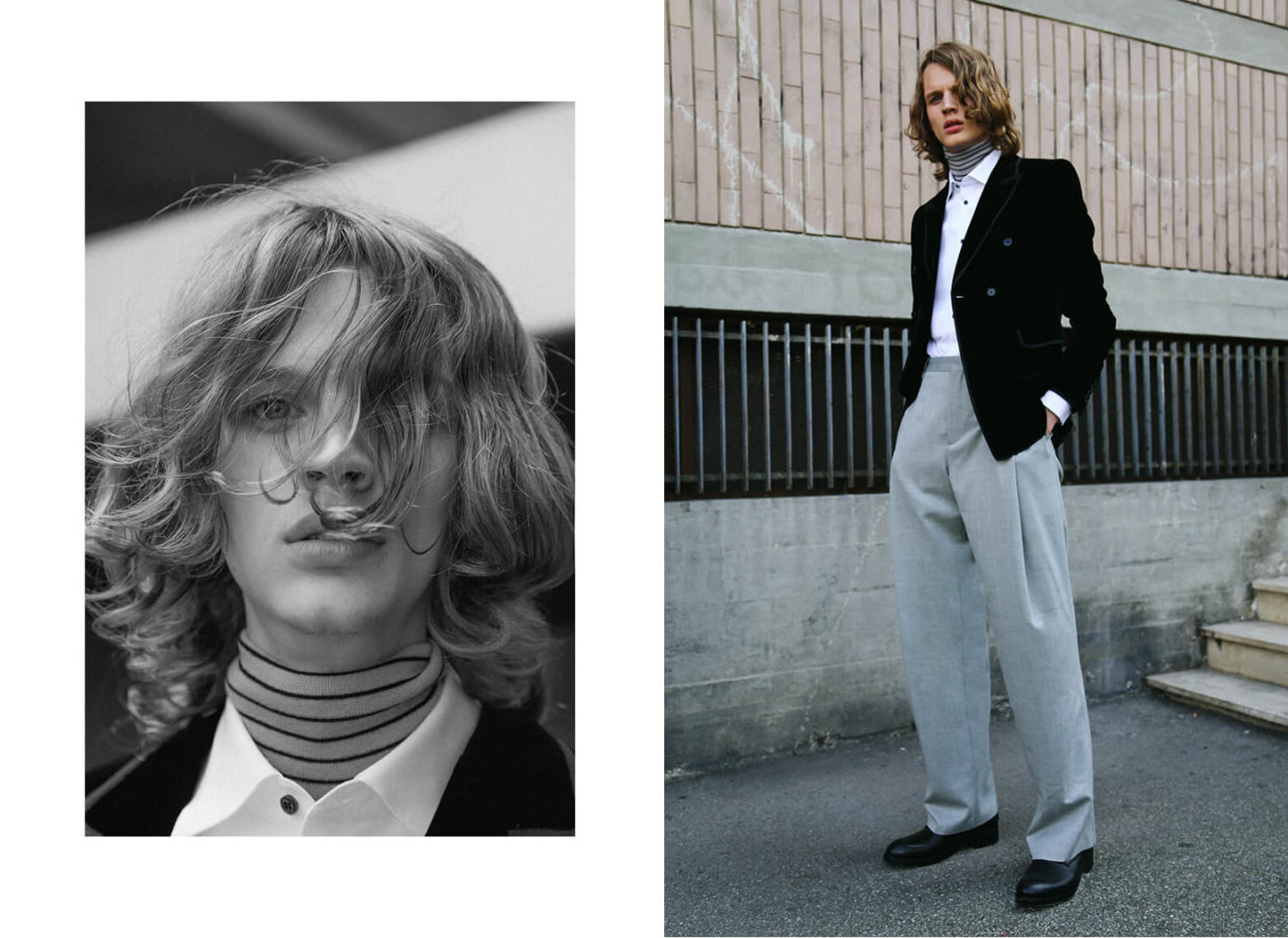 There is nowhere to go but everywhere, so just keep on rolling under the stars. – Jack Kerouac
From lost boy to lifelong traveler, go wherever the wind blows. Roll up in a smart velvet jacket by Saint Laurent, a crisp white shirt from Dsquared2, wide-leg trousers from Giorgio Armani and classic oxfords from John Lobb. A casual yet luxurious attitude is the ticket to artful wandering.
Photographer: Vito Fernicola
Visual Identity: Louis Boucher
Model: Jan-Willem @ILOVEAgency
Grooming: Vanessa Icareg
Tags: editorials