Your guide to the most coveted trends for men.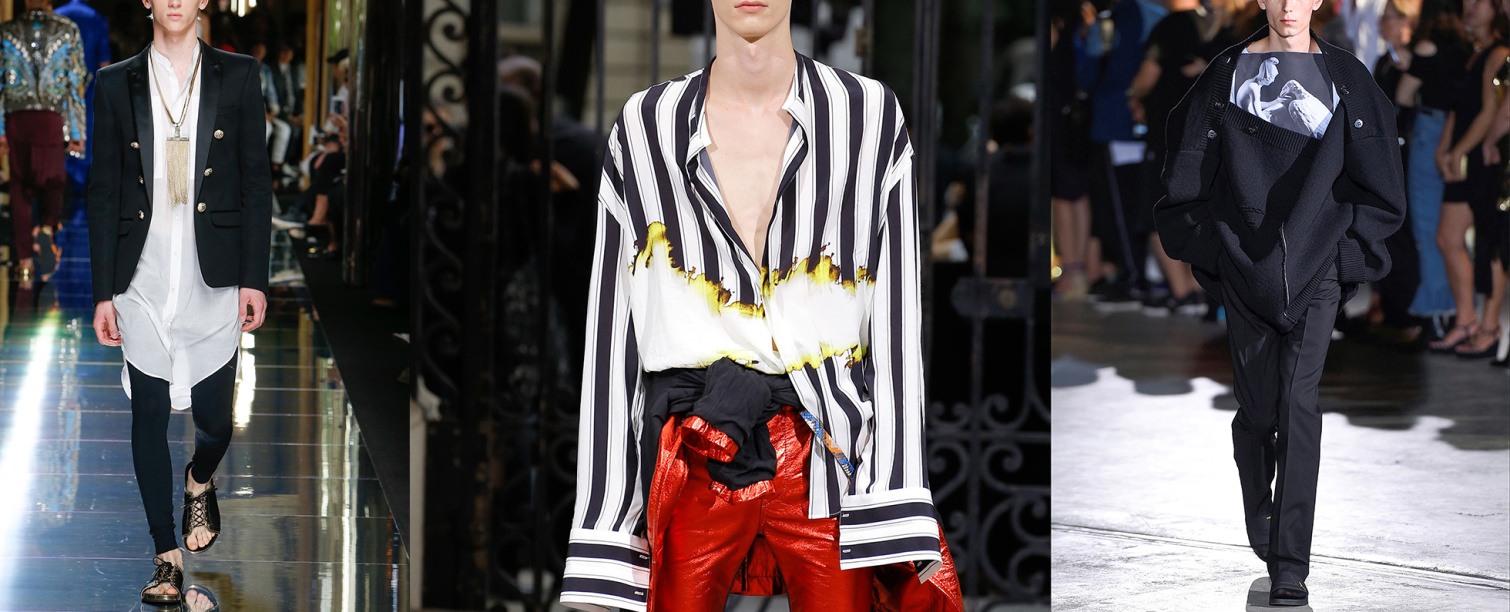 Size Matters
Think bigger and better this season. Elongated silhouettes, oversized Cuban cut t-shirts and wide leg trousers. Made for maximum impact, Raf Simons, Givenchy and Haider Ackermann pave the way for Balmain, Off White and Marcelo Burlon.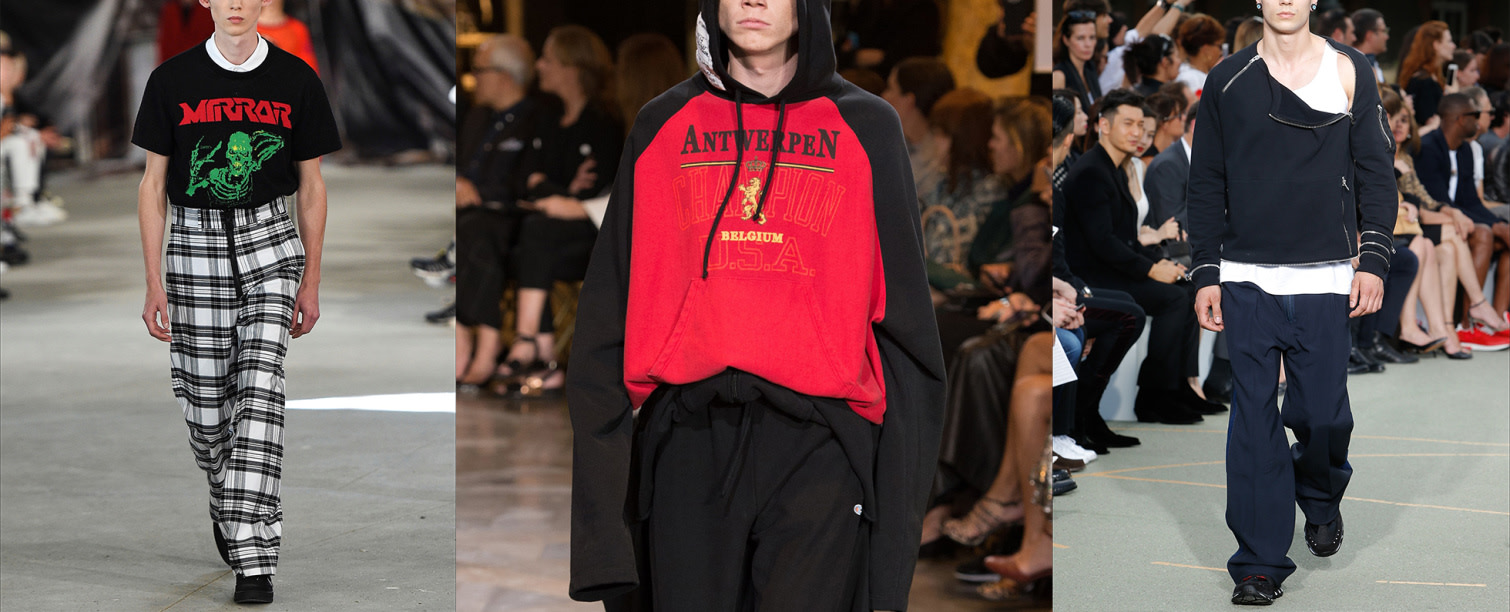 Street Smart
It's no secret that fashion has fallen in love with streetwear, designer's taking typically mainstream clothing and accessories and putting their own stamp on them. This trend is all about less effort, more attitude and earning serious street cred.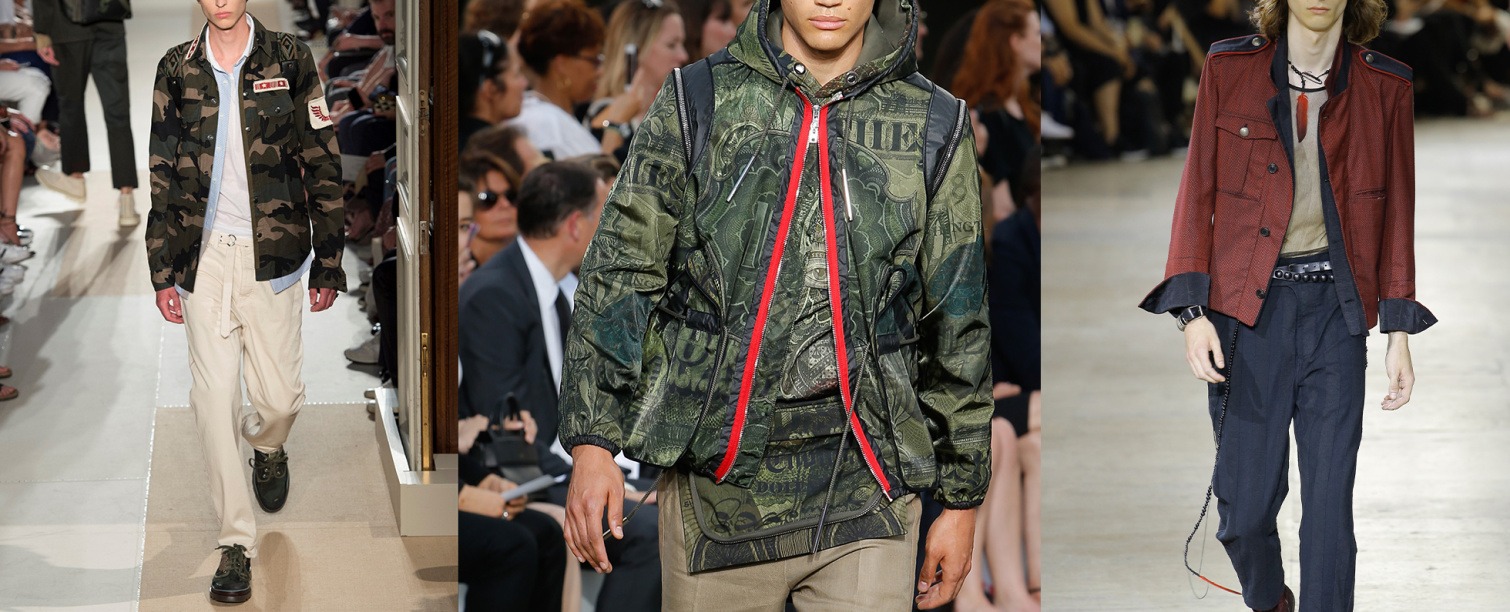 Join the Ranks
If it's not broke don't break it. Military featured at the center of several designer's Fall/Winter collections, and isn't going anywhere for Spring/Summer. Opt for lightweight jackets finished with polished buttons, perfectly worn parkas and camo print everything.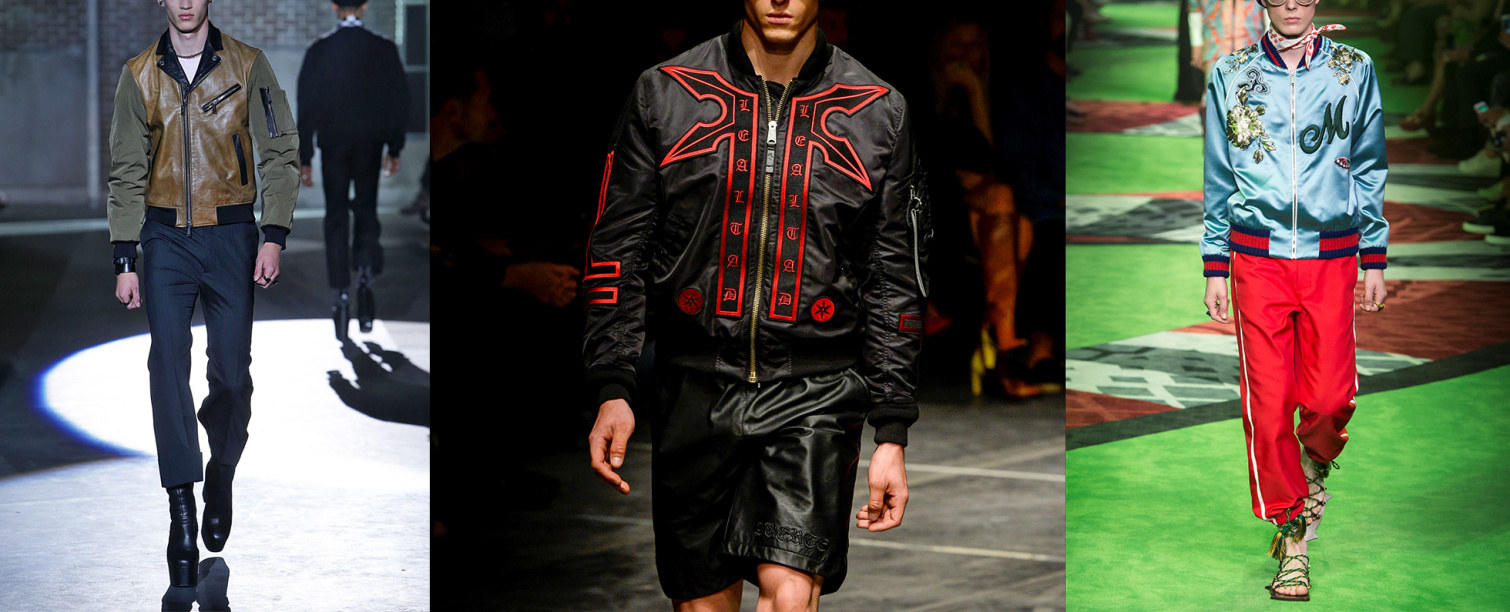 He's the Bomb
How do you upgrade a basic bomber? Simple. Distress it, embroider it, customize it to your heart's content. Designer's take this Fall/Winter trend to a whole new level, transforming it into an everyday sample that most people wonder what they would ever do without.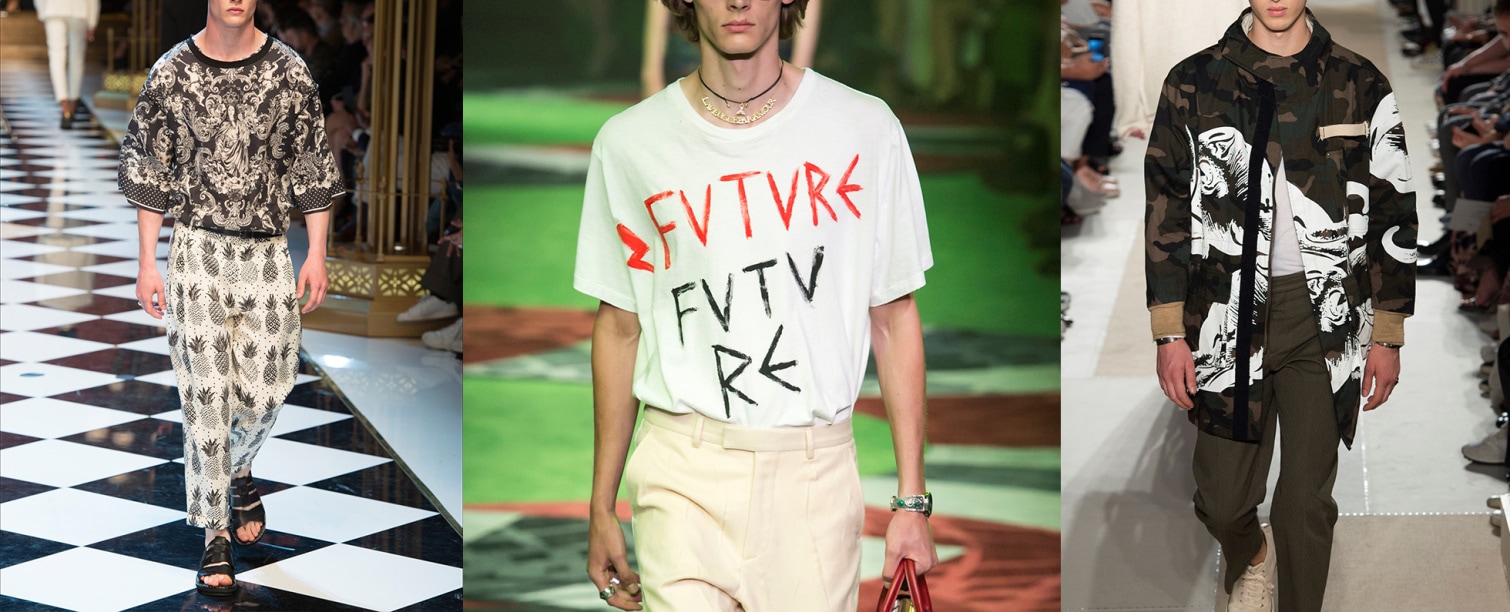 Art Attack
You didn't have to visit a gallery to get an eye full of contemporary art this season. Designers are outsourcing, turning more and more to the canvas when it comes to inspiration for their collections. Leading the movement? Etro, Fendi and Valentino.
Tags: what's hot