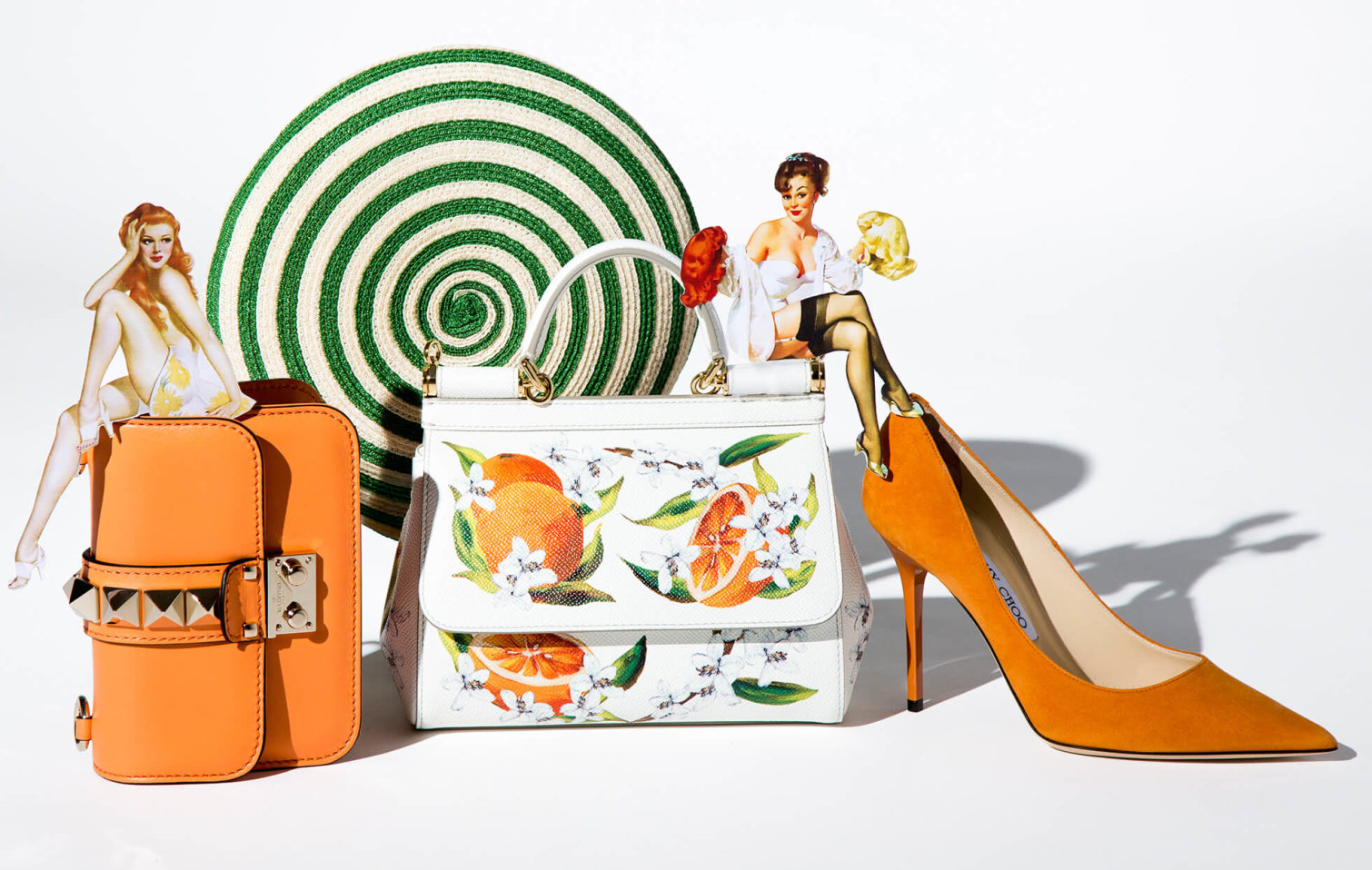 The most-cinematic of the four seasons, it's during spring that Mother Nature hits the reset button, and so should you!
As with every year the arrival of spring brings with it an air of excitement, a jovial energy that characterizes not only the general mood of the season but also the Spring/Summer 2016 collections that accompany it. Longer days and warmer nights call for an entirely new wardrobe… starting with accessories. Reminiscent of the pin-ups of the 1950s, the look is sultry, flirty and decidedly out-there.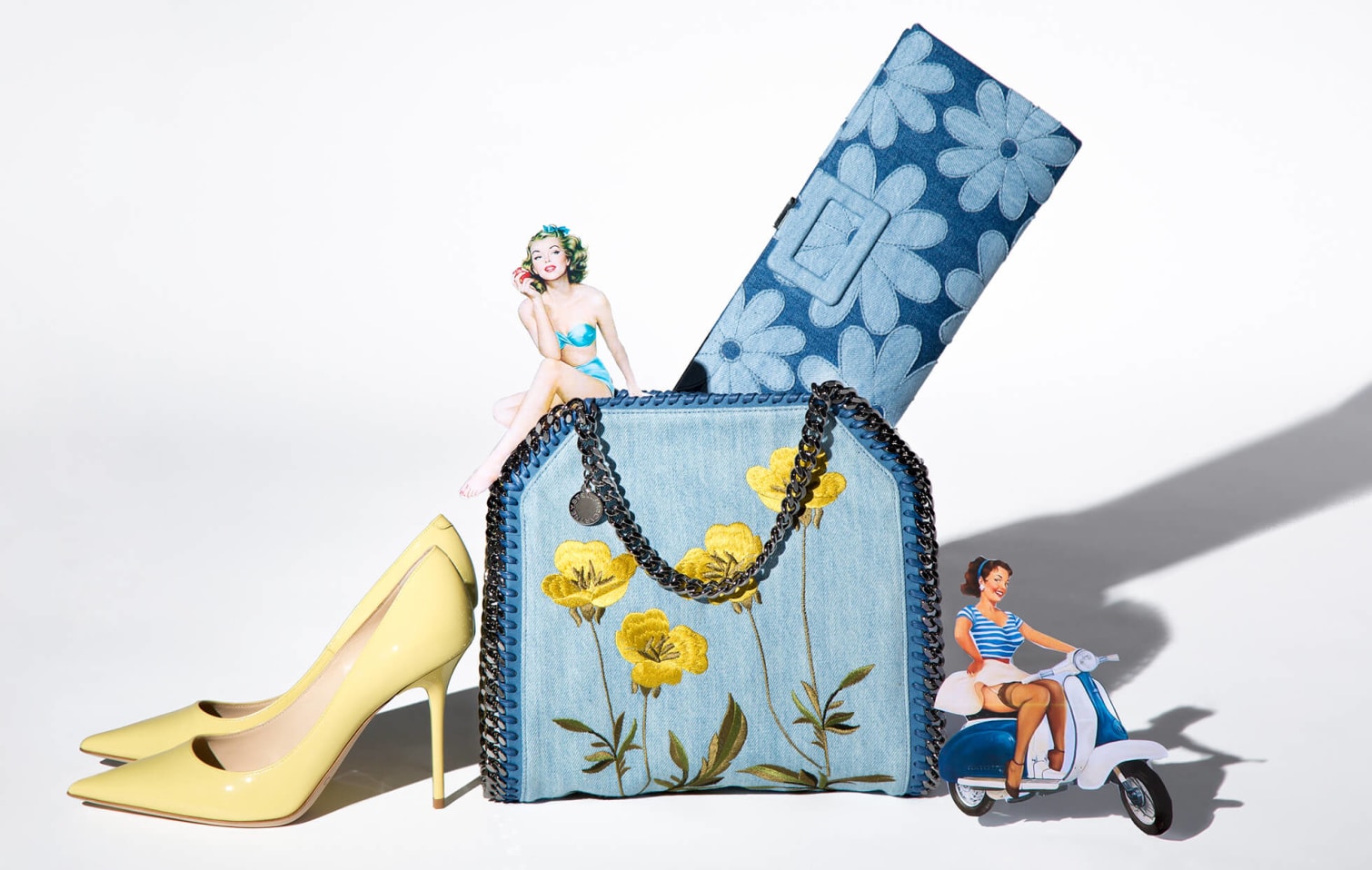 Originally introduced as an idealized impression of the female form, the iconic figures have evolved from risqué role models to represent a movement. In the 21st Century, modern women have taken back the pin-up. The designers who dress them, Dolce & Gabbana, Gianvito Rossi and Jimmy Choo, amongst those choosing to celebrate, rather than shame, their sensuality.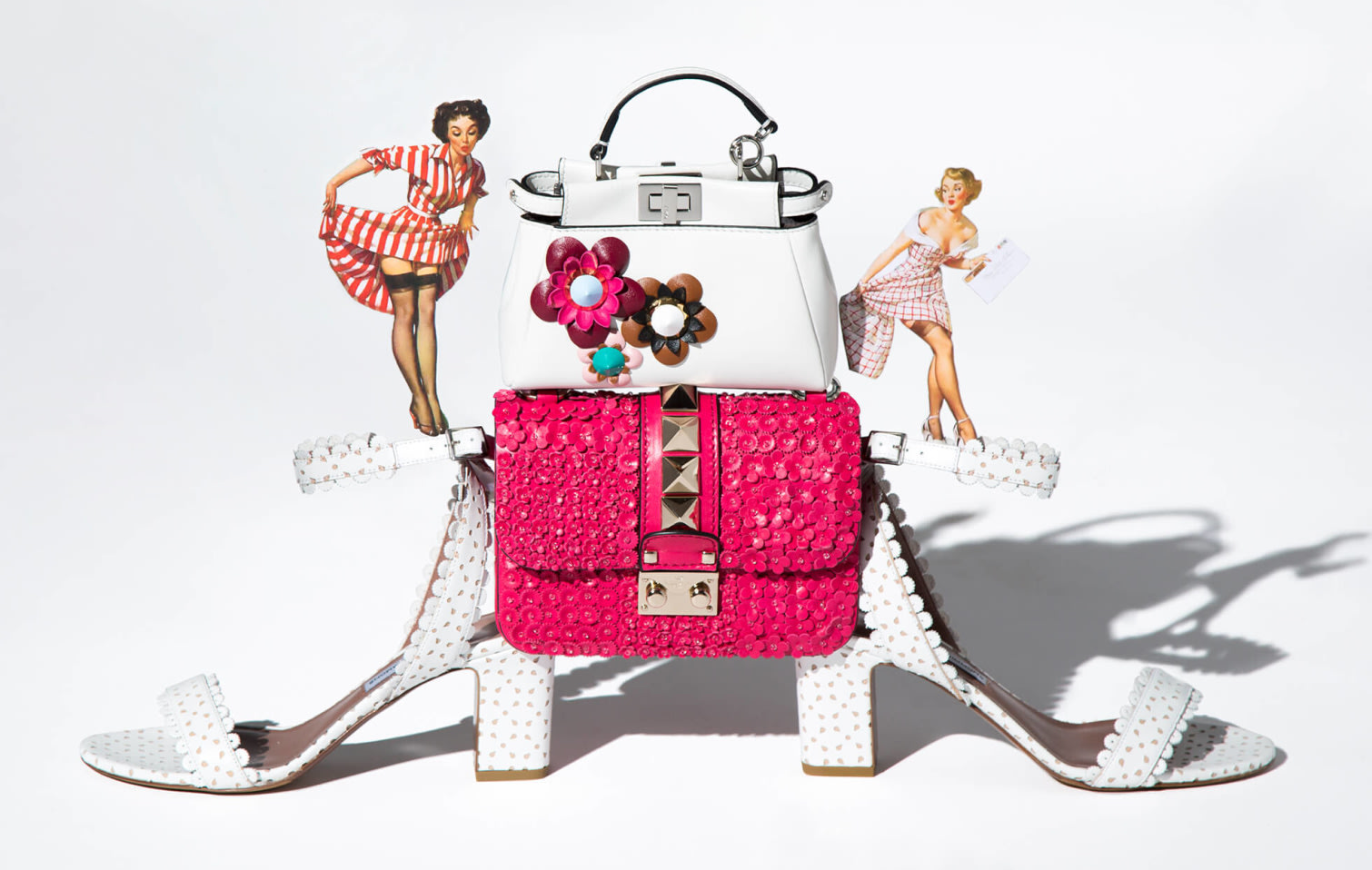 In-your-face floral accents are seen on durable denim bags by Stella McCartney and Roger Vivier, while Valentino gives the Mini Lock Leather Shoulder bag a more playful appeal with a bubble-gum pink palette. Opposites attract, proving that magic happens when they collide. The magic in this case? A Fendi Micro Peekaboo bag with studded leather flower appliqués.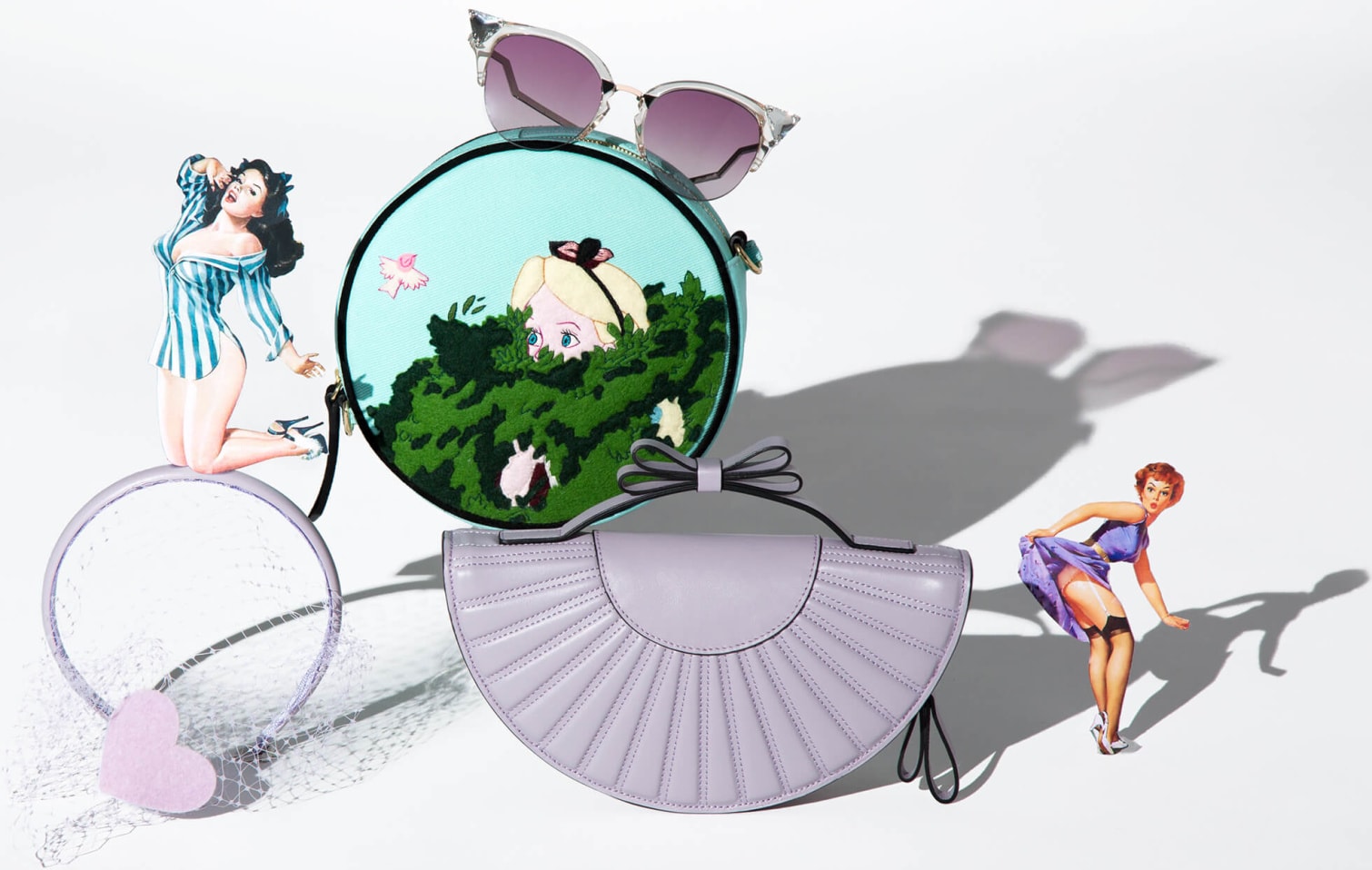 Springtime is the time to let go of inhibitions and let loose with ironic and out-of-the-box styles. Look to Olympia Le Tan and RED Valentino for inspiration, both names to know for unconventional designs that add just the right amount of cheek.
Tags: editorials