In an exclusive photoshoot and interview for LVR Home, Vittoria Schisano and Sabrina Querci embody a unique kind of beauty and open up about living the life of an aesthete.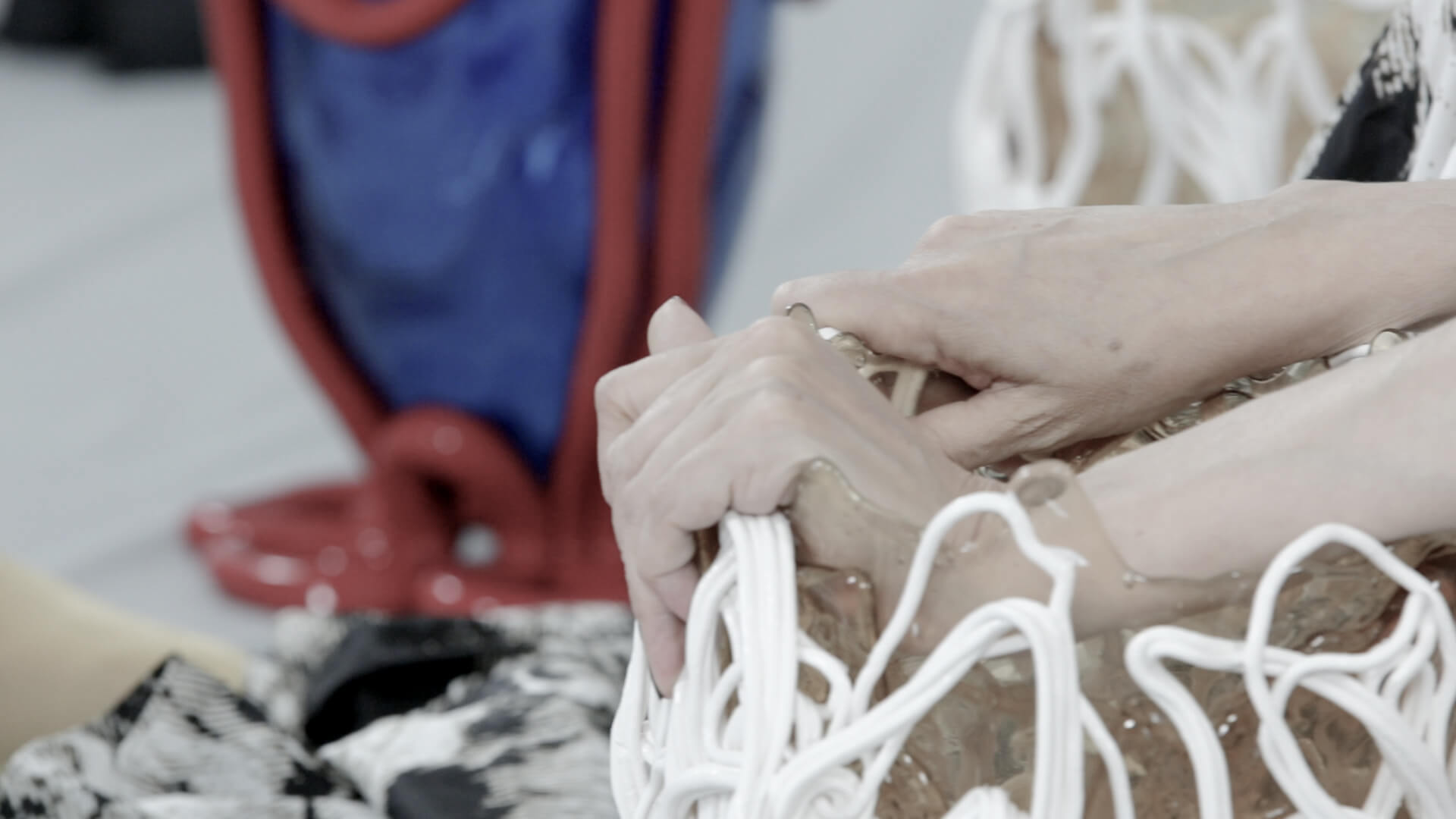 If you love fashion and design, be seduced. Be sublime.
You can have what's beautiful—the love behind the lines.
Learn the art of dream creation: fashion and imagination.
Made in Italy. We have the last word on sophistication.
Let your run love liquid, give your life to creativity.
Hear this song and set your eyes on individuality.
Do what you want. Dream what you want.
Wear what you want. Be what you want.
Across The Bridge of Love
Meet endless beauty for your soul to flaunt.
Follow us to Via Roma, legends of the highest style.
Come see what we have for you in Florence. Stay a while.
Fallen for our siren song, let us into your spirit.  
LUISAVIAROMA: Only lucky hearts come near it. 
Vittoria Schisano is a transgender actress and model who has enjoyed a successful career in Italian theater and film. Sabrina Querci is a multi-talented artist whose career has spanned several decades in fashion, art, and design.
What does elegance mean to each of you?
VS: Having a heart and soul. Elegance is finding a balance between what you are inside and what you are outside. If you want to be beautiful outside, you need to be beautiful inside first. True elegance doesn't depend on what you wear. It's how you are and what you have to say. To be able to say what you want is a great luxury.
SQ: I'll respond with a quote from Yves Saint Laurent: "Without elegance of the heart there is no elegance." Every time I have agreed to lend my image to established and emerging designers it has always been done with the heart.
Elegance is finding a balance between what you are inside and what you are outside. – Vittoria Schisano
Vittoria, what can you tell us about your experience as a model shooting with LUISAVIAROMA?
VS: I've always been enchanted by Florence and considered the city my third home after Naples and Rome. This city contains a beauty which is overwhelming. It's more European than other Italian cities, really international and full of well-dressed people. LUISAVIAROMA represents this fascinating beauty and in a way this photoshoot completed my story as an actress and opened the path into the world of fashion.
Sabrina, you come from Tuscany. Tell us about your relationship with Florence and first experiences as a model.
SQ: My beginnings were Florentine in the 1980s, where my first steps as a muse and model were launched by the "factory family" that was Whatever Happened to Baby Jane. The period was characterized by a post-punk aesthetic that mirrored the New Wave, with trans figures and eclectic imagery, captured by independent magazines in which I was immortalized such as Westuff, Blitz, The Face and i-D, just to name a few. Thanks also to Jean Paul Gaultier, my career was elevated to an international level.
Vittoria, how has your aesthetic evolved?  
VS: It has been a medium for personal growth. Aesthetic sense is innate and then refined by experience over time. My aesthetic has been formed around what I've always been. I just didn't have the courage to say it before. Now my aesthetic is a real one in the sense that I don't have to think about how to dress and talk. Everything is natural and I feel freer. I'm the first to say how enchanting women are and it's a great privilege to live this way.
My aesthetic has been formed around what I've always been. I just didn't have the courage to say it before. – Vittoria Schisano
Sabrina, how did you manage to use a very masculine aesthetic to change the rules of femininity?
SQ: The aesthetic rules had probably already changed. It was a time when Andrea Panconesi used androgynous models at LUISAVIAROMA. Models such as Martine Houghton, where the line between male and female was subtle and aesthetics fixed the formula with a sophisticated image of elegance.
Often fashion is limited to using very feminine models. Sabrina, how has fashion been able to enhance the aesthetic characteristics of a model like yourself?
SQ: Let me start by saying that I model, but am not only a model. The act of not respecting certain aesthetic canons dictated by the spirit of the times meant that my work has been expressed across visions which are more broad and transversal. I am chosen for my malleability, however impactful, passing through the appearance of androgyny to the extremely femminine.
What would you have done if you had not embarked on a modeling career?
SQ: What I have been doing for years now with my agency Q.Connections. Or rather, connecting fashion, design, various forms of communication and art, new talents with established professionals, brand and audience, through an aesthetic approach which is inseparable from being myself, being Sabrina Querci.
Models: Vittoria Schisano and Sabrina Querci
Make-Up: Angelo Nenna Pintor
Hair: Rosanna Campisi @RockandRose
This interview has been edited and condensed.
Tags: editorials