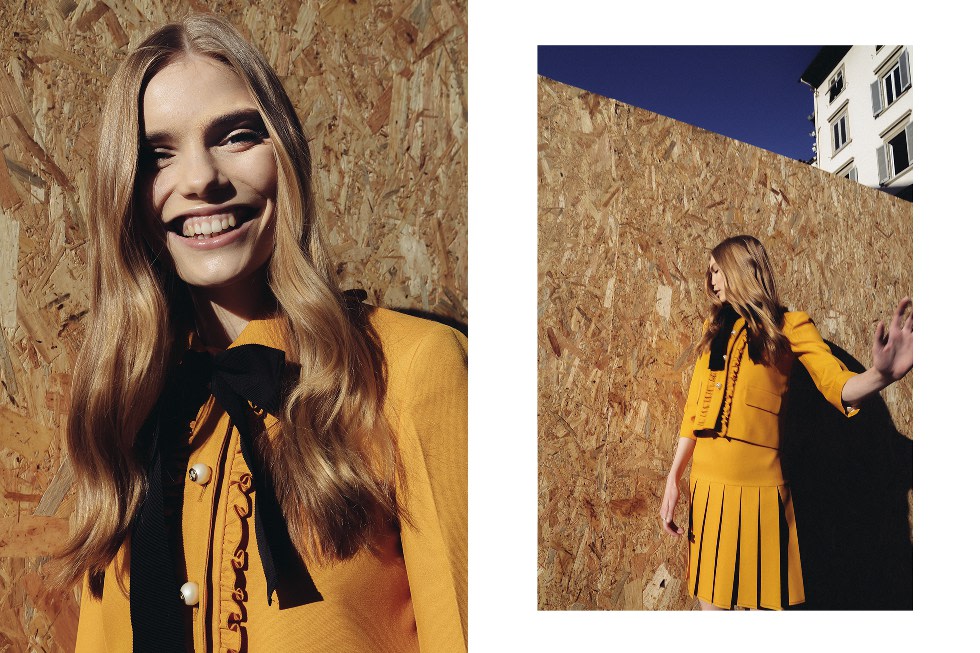 "Live, travel, adventure, bless, and don't be sorry" – Jack Kerouac
The modern wanderer is much more refined than your average traveler. Ladylike with an adventurous spirit, she embraces what the next chapter holds, suitcase in hand.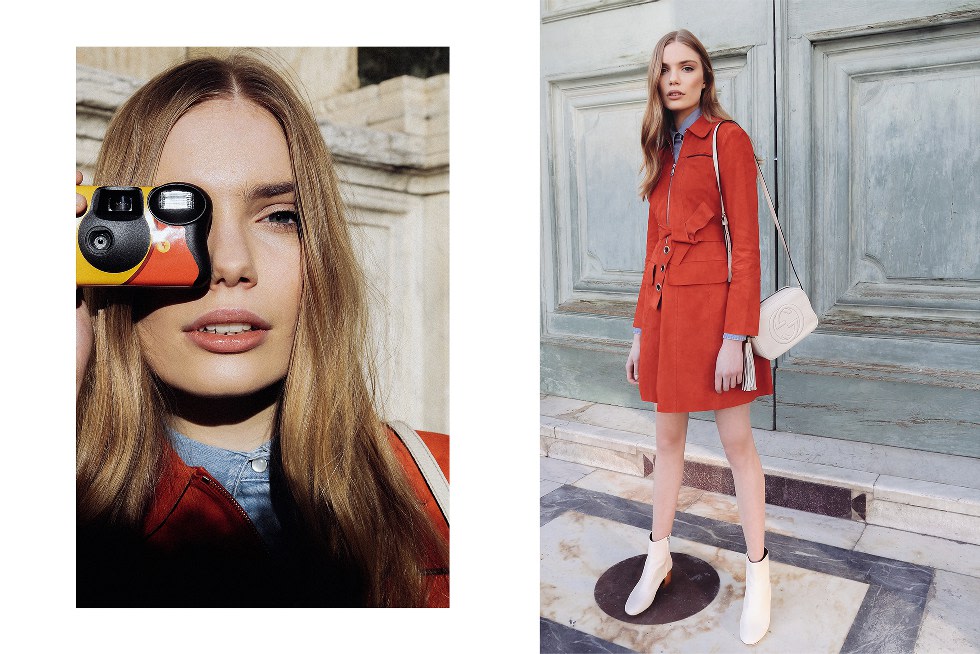 "Life is either a daring adventure or nothing." – Helen Keller
Texture triumphs this look, as ultra-soft suede, worn with a Marianne Faithful-esque nonchalance, offsets a bold palette and all white accessories.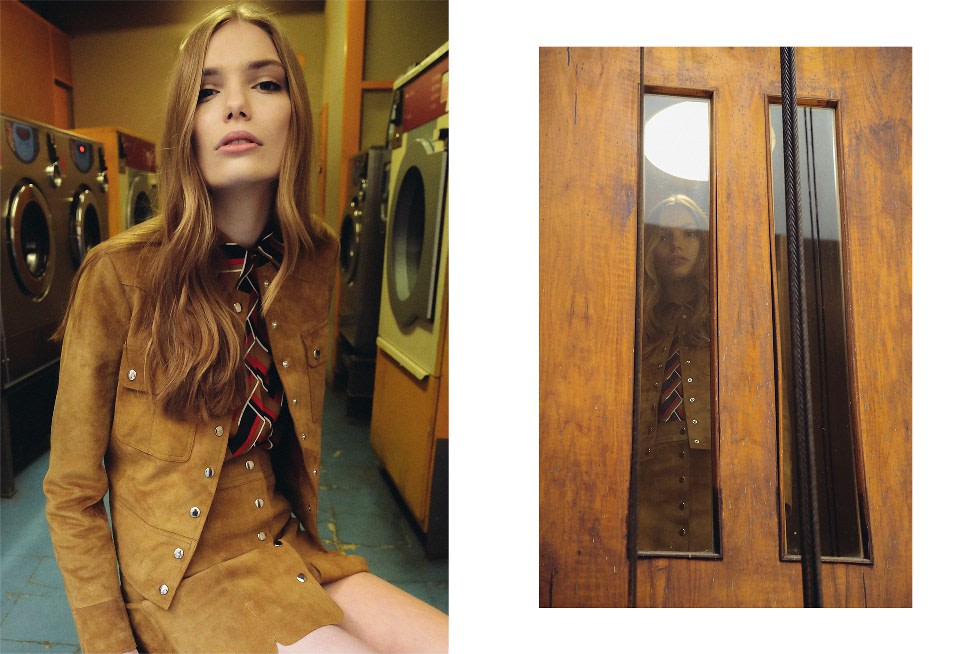 "One's destination is never a place, but a new way of seeing things." – Henry Miller
The Wanderer's spirit, like the prints and palette she favors, is bold, timeless and completely her own. Individualism reigns supreme. Self-expression and personal interpration? Essential.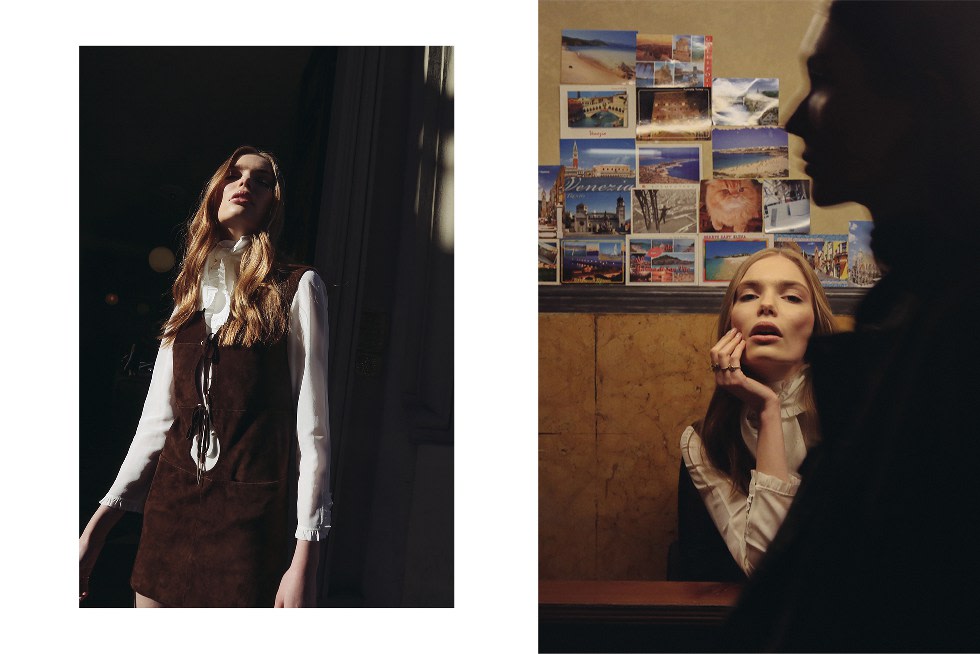 "Traveling – it leaves you speechless, then turns you into a storyteller." – Ibn Battuta
A throwback to thigh-skimming hemlines popularized in the 1970s, the out-of-this era shift is the new hero piece that transitions effortlessly for changing seasons.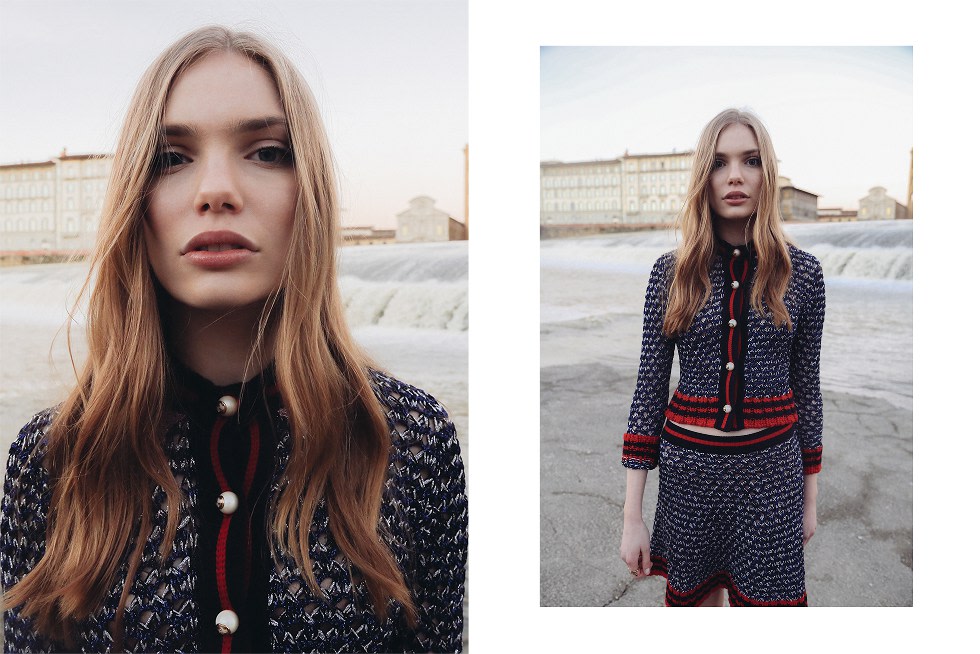 "The real voyage of discovery consists not in seeking new landscapes, but in having new eyes." Marcel Proust
An individual, this polished backpacker she sets her own path, untethered by the romantic trappings of past season trends. Suitcase in hand, she walks the line between classic and contemporary.
Photographer: Vito Fernicola
Model: Marlies Smedinga @NextModels
Tags: editorials