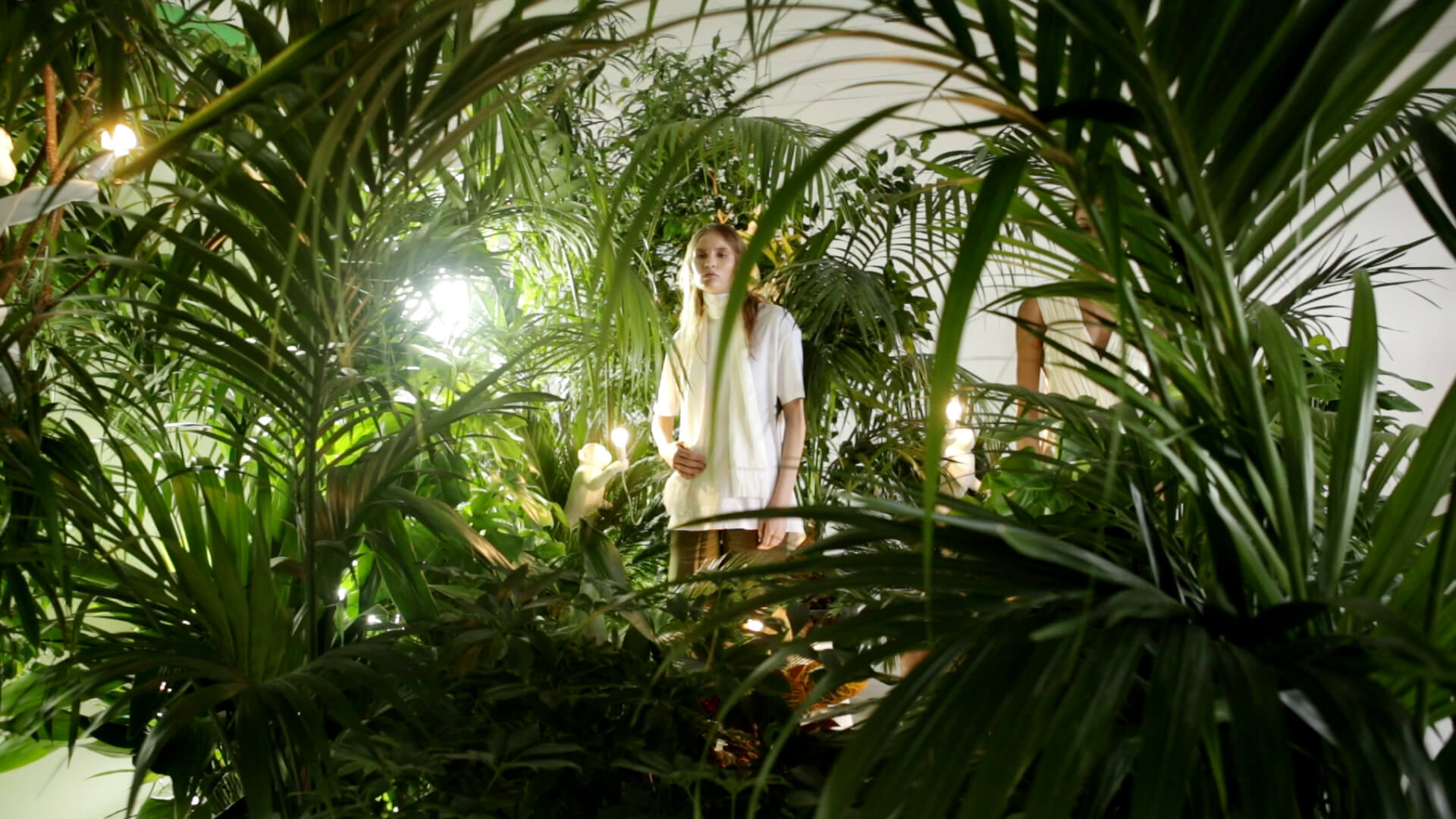 If you find yourself lost in the desert of the mind, when all best efforts have led you only deeper into the wilderness, go to the oasis. Suspended in the creative space between the material and ethereal worlds, only the oasis can offer the possibility of seeing the world in an entirely new way.
Create your own sanctuary inspired by the oasis.
The journey towards the oasis begins with the awakening of undiscovered desires. Taste and sensibility reflect your changes in thought and emotion. A pause to gain focus can lead to a brilliant breakthrough in creativity. The senses redefine sensibility and return to the essential. Soft lines and a clean color palette of pure whites and desert hues from Isabel Marant, Helmut Lang, Vitra and more clear the slate for a spring of new ideas.
The oasis is a spring of wellbeing in the midst of endless shifting sands. Make time for a moment of stillness as the past twists toward the future. Beauty is expressed in the rejuvenation of the soul through elemental details as the oasis opens up a new aesthetic ideals. Palm trees and organic shapes are symbolic of wisdom and wellbeing, lighting the way to inspiration. Find yours through Christopher Kane, Saint Laurent, Seletti.
Soft, natural forms complement the body clothed in loose garments and relaxed silhouettes. The oasis is adapted as part of our natural living space, infusing it with a lushness not experienced before. The lines between internal and external domestic life are blurred through artful design by Cappellini, Gufram, and Gucci.
Through the ritual of bringing lived experiences into the domestic space, we create an oasis of love. Your style reflects your mind, so keep it simple, elemental, essential (think a flowy Chloé dress or wide-leg Sportmax trousers) to allow the lush allure of imagination to fill the domestic space. Learn to develop an eye for the elements that signal end of a journey and the beginning of a new one. After all, the oasis is whatever you want it to be…
Photographer: Settimio Benedusi
Models: Melanie Engel @IMG MODELS MILANO, Yana Petrova @IMG MODELS MILANO, Amanda Neves @ELITE MODELS MILANO
Make-Up: Alessandra Poli
Hair: Stefania Caramelli
Tags: editorials, design