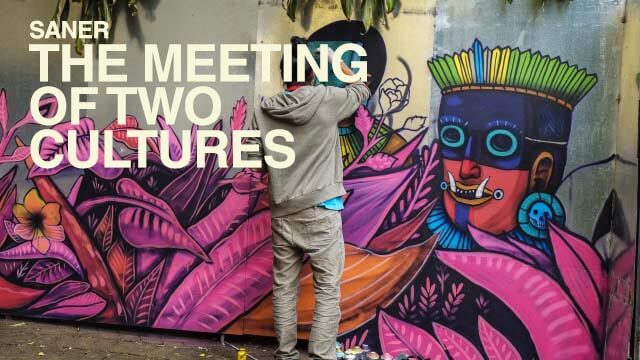 A multi-faceted art exhibition is invading the abandoned Matarazzo Hospital in São Paulo, Brazil. The event highlights 100 artists and marks the launch of the three-volume set, Made by Brazilians, a curated look at works by Brazil's most creative individuals.
Upon restoration, the building is to become the Cidade Matarazzo, a mixed-use cultural and touristic complex.
A proud supporter of the arts, LUISAVIAROMA is sponsoring two bright young artists during the five-week installation: Saner and Héctor Zamora. Urban artist, illustrator and graphic designer, Saner was raised in Mexico City and is known for colorful, humorous images influenced by Mexican folklore. He has achieved worldwide recognition as a muralist and his work has been exhibited in galleries across North America and Europe.
Tags: art