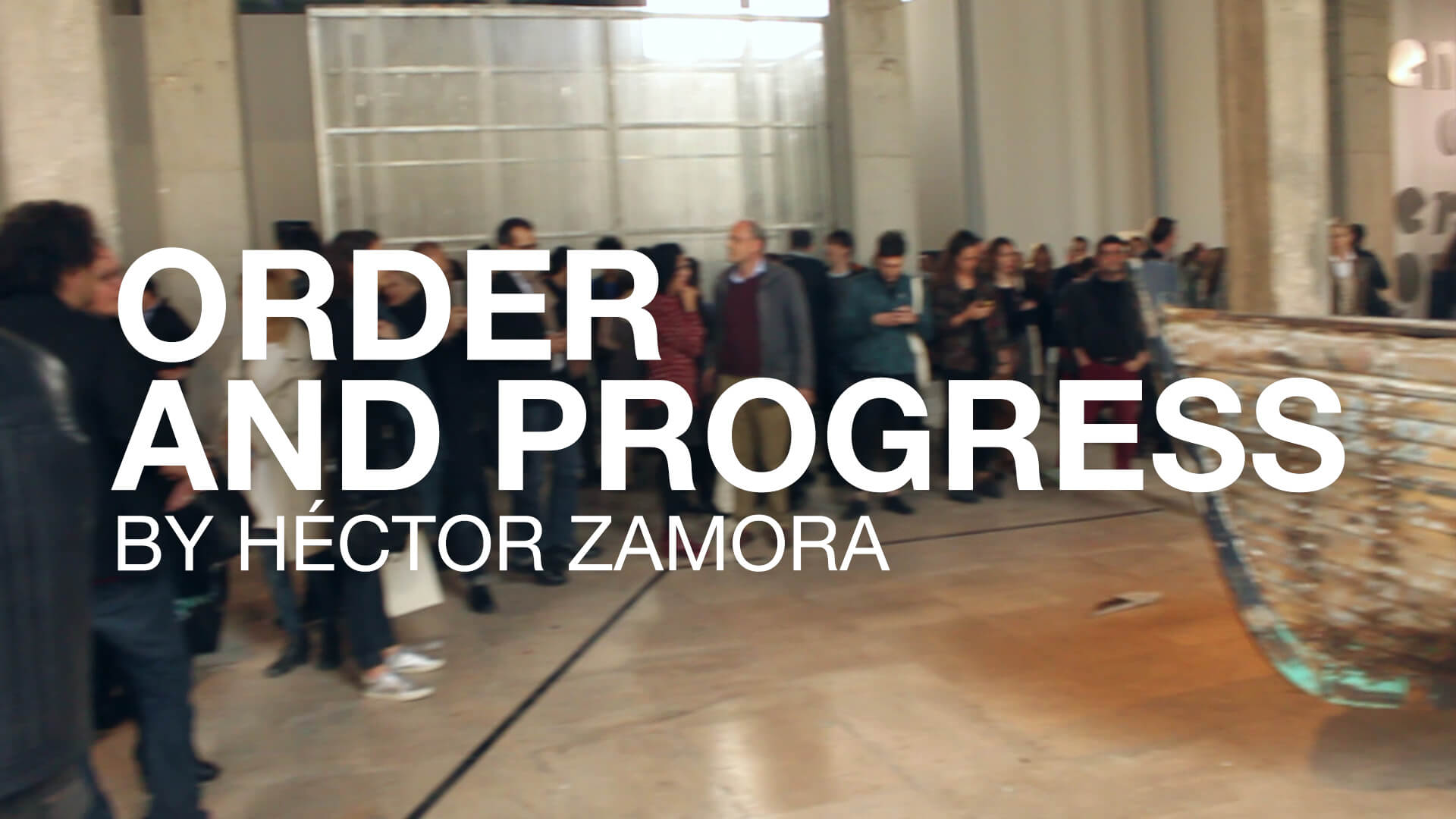 On 2 May, Héctor Zamora presented an ambitious new project titled "Order and Progress" with the support of LUISAVIAROMA and SAM Art Projects. The event was held at ORBE NY, a flexible and dynamic location at the Palais de Tokyo.
The exhibition featured wooden fishing boats that were dismantled by performers in work clothes using only hand tools without the aid of electrical appliances. At the heart of the exhibition was a questioning of August Comte's positivist doctrine of "order and progress." Héctor Zamora pushes us with the question, "Can progress be born from disorder?" The curator Vittoria Matarrese added, "Boats symbolize adventure and discovery, a hope for shelter, or the possibility of survival in a hostile environment. While conveying an imaginary nurtured by the great mythological epics, today they have become symbolically connected to the migrant crisis."
The event honored the relationship between LUISAVIAROMA and Héctor Zamora, last brought together at the Havana Biennal Art Exhibiton. LUISAVIAROMA has supported the Mexican artist from the beginning of his career through to his recent international success.
See the photos from the event with appearances by some of the most famous artists, critics and personalities in the world of art and fashion.
Art Meets Fashion
Tags: art