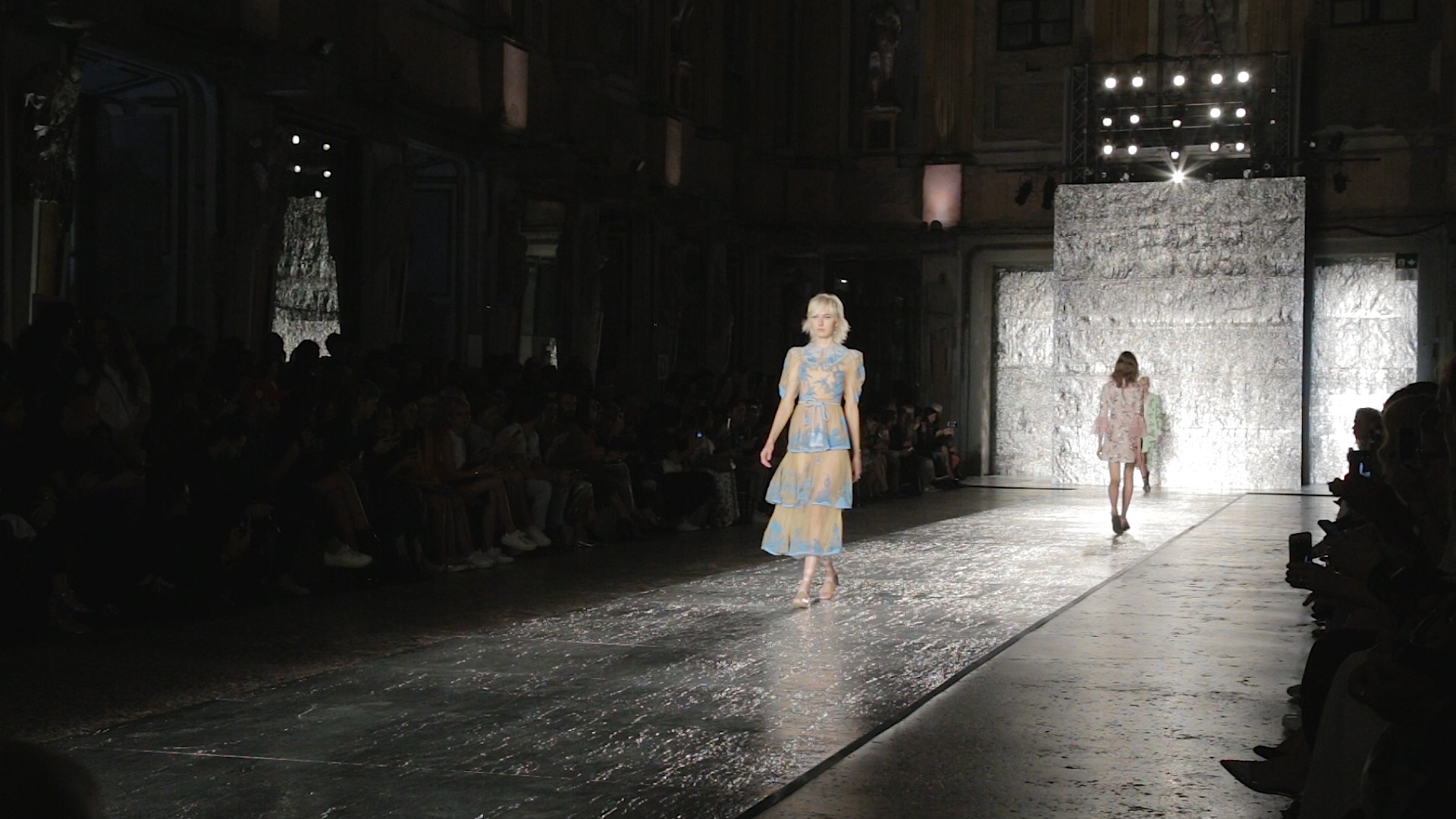 Light-hearted frivolity with an air of assertive femininity. Behind the Spring/Summer 2017 collection.
Vivetta Ponti is leading a new generation of Italian designers that has emerged over the past through years. After honing her skills at Roberto Cavalli, she branched out, opening her eponymous fashion line in 2010. An out-of-the-box blend of romanticism, irony, surrealism and craftsmanship, each collection provides an intimate look at the designer's unique world.
The world of VIVETTA draws inspiration from many different sources: poetry, dolls, antiques, fifties furniture, and sixties and seventies tapestries. These nostalgic elements fuse with hyper contemporary silhouettes and bon-ton patterns, adding a splash of the designer's signature flair to each new design.
Classic children's fairy-tales provided the foundation for the Spring/Summer 2017 collection, a visual tale written through prints, embroidery, ruffles and Victorian-era throwbacks.
Spring/Summer 2017 Staples. Essential VIVETTA styles for the new season. The looks you need in your life… and wardrobe.
Ideal for an afternoon tea-party or brunch with the girls, VIVETTA takes the idea of your aunt's old tapestries transforming them into charming dresses. A delightful way to wear prints that isn't over done.
Sometimes all it takes to upgrade a classic shirt or sundress is a deliberately placed ruffle. Vivetta Ponti has mastered the art with her preppy, polished and age-appropriate silhouettes.
It's time to pick up your needles, this trend has seen a resurgence over the past few seasons. Think leather jackets with dainty flower designers and high-collared shirts with contrasting threadwork.
Special thanks to Vivetta Ponti
Images courtesy of VIVETTA
This interview has been edited and condensed.
Tags: designer focus