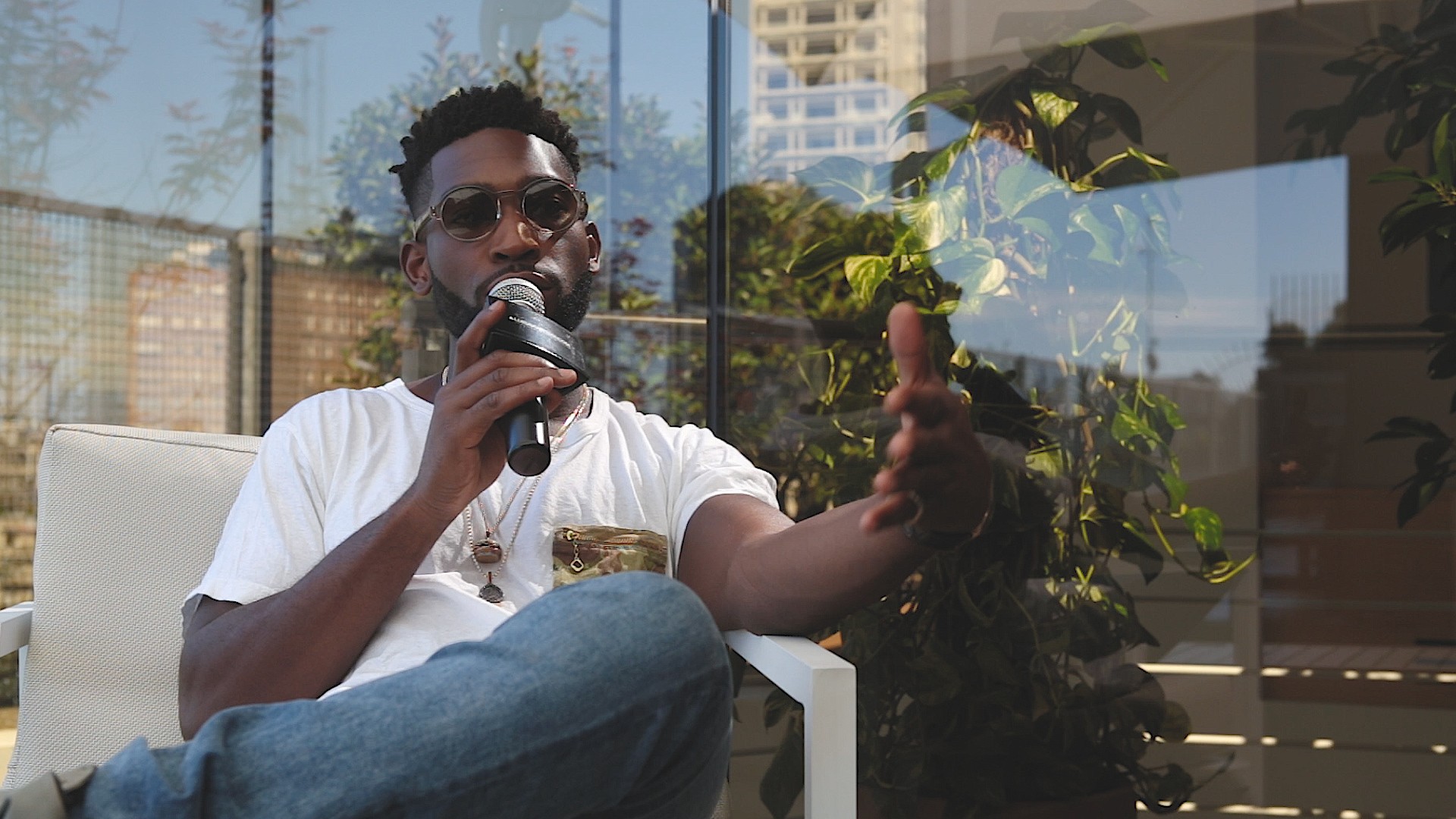 Tinie Tempah on his upcoming album, Youth, and walking to your own style beat.
LUISAVIAROMA caught up with the London born, Nigerian heritage, rapper in London. He released his debut album in 2010 and has worked with some of the top names from Jess Glynne to Zara Lawson to create top-chart party hits. He has quickly risen to hip-hop super stardom and is known for his serious style game.
Releasing his new album Youth, in January 2017, the artist describes the album as a "love letter to London". Having grown up there, he wants to give thanks to the city that has helped shape him into the artist that he is today, and gave him the opportunity to travel the world and be inspired by so many cultures and styles. The sound of the album is all about that summer anthem. Every song on the album could be summer song in a different country, each with its own vibe and feeling.
Everyone is trying to create their own identity and be as unique as possible, so you should do the same.
Tinie Tempah is determined to stand out from the crowd.  The dapper rapper has always been into fashion and knows that the connection between fashion and music is essential. The visual imagery has to be communicative and on point. He views fashion as a "language that everyone understands", a way to tell the world who you are, without having to say a word.
He focuses on individualizing his look. Tempah is inspired by people's every day style that he sees while traveling all over the world. His favorite trends of the moment are "all the floral prints out there right now", and African inspired style, going back to his Nigerian roots. When asked what his must-have piece is, he said "watches, even if I'm naked, I wear my watch". As for some style advice from the icon, Tempah says that you have to make a look your own, wear it with confidence, "do you and be yourself, walk to your own beat".
Tags: sound of style