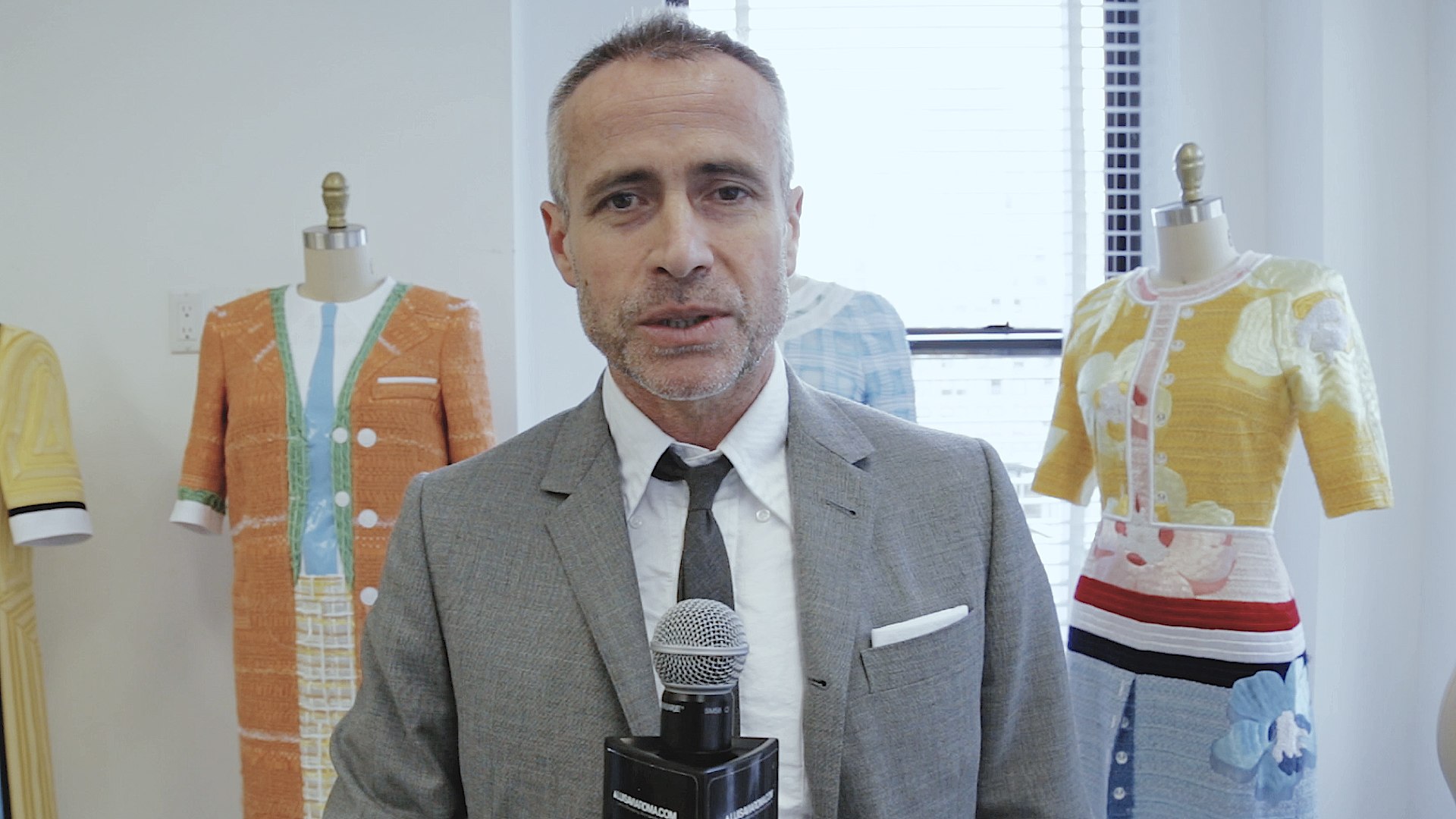 The man behind the brand schools us on the art of tailoring
Browne transformed his small business – five suits and a small-by-appointment-shop – into one of the most desirable and cutting-edge collections, making a name for himself with out-of-the-box designs and expertly executed craftsmanship. His innovations in tailoring have been identified with impacting the paradigm of men's and women's fashion and his runway presentations, among the most highly anticipated each season.
2016 proved to be a turning point for the designer credited for re-inventing the uniform for a contemporary audience. Browne officially graduated from 'emerging talent' to the vanguard of the New York fashion scene, transforming classroom classics into modern staples. With each new collection he challenges trends, putting his own spin on cardigans, pleated skirts and button down shirts by experimenting with texture and proportion. In stark contrast to his no-nonsense tailoring his accessories are often ironic and spirited interpretations of everyday elements.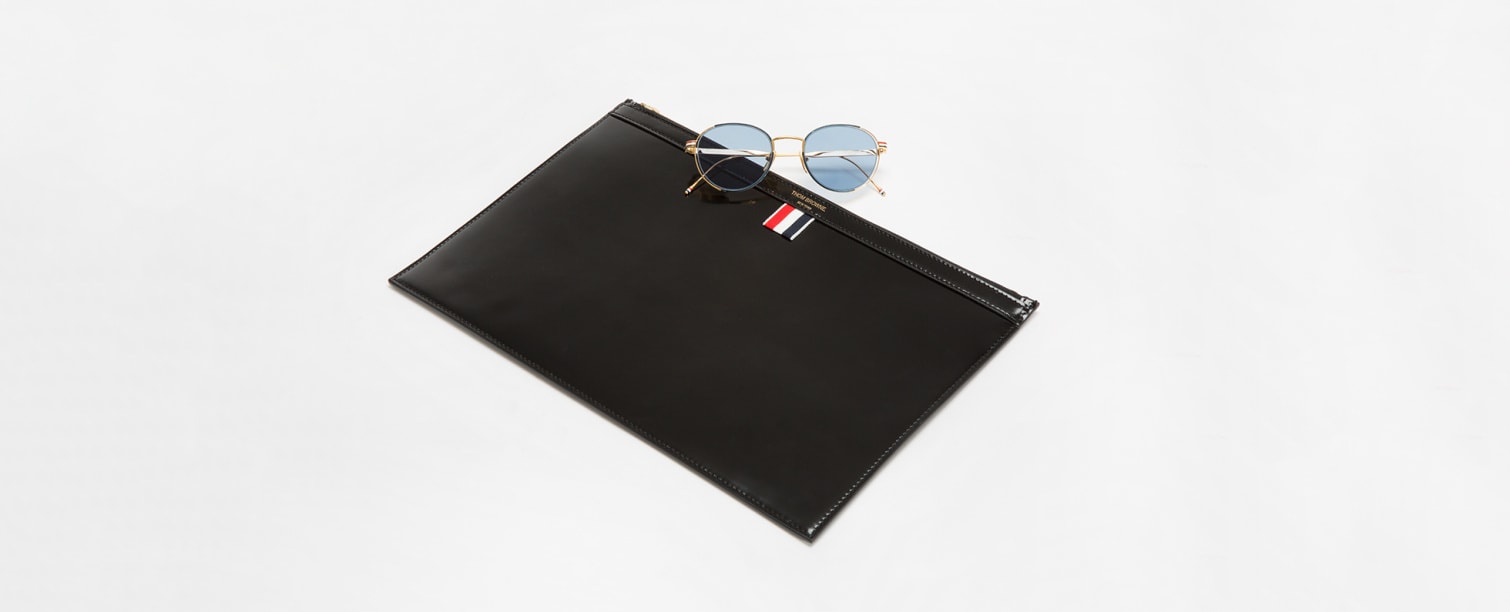 CLASS IS IN SESSION. Master the art of the uniform with essentials from the new SS17 selection.
 Lesson 1. The Cardigan
At the heart of every collection is the Cardigan. A timeless Thom Browne staple woven from Merino Wool and Cashmere that features the designer's iconographic logo trim. Lightweight yet extremely warm, the transeasonal piece works best layered over a structured button-down shirt and worn with a pleated skirt or smart trousers.
Lesson 2. Elevated Athleisure
Inspired by a sportswear classic, this contemporary take on the varsity tracksuit personifies the athleisure trend that has emerged over the past few seasons.  A chic addition to your everyday rotation, the lightweight cotton jersey makes it ideal for layering and lounging.
Lesson 3. The Quirky Carry-All
An easy fuss-free way to upgrade any look is with a show-stopping arm piece. Functional and fashionable, Thom Browne's highly coveted clutches fuse the best of both worlds. Paired alongside a total look or stand-alone they are sure to leave even the harshest of style critics smiling.
Lesson 4.  Sleek Shades
Choice of sunglasses often says a lot about the wearer, a statement that rings true for the designer this season. The sophisticated shades are extremely on trend, the rounded mirrored frames and aviator models in muted metallic capitalizing on the cool, street-savvy energy of the Thom Browne woman.
Special thanks to Thom Browne
This interview has been edited and condensed.
Tags: designer focus