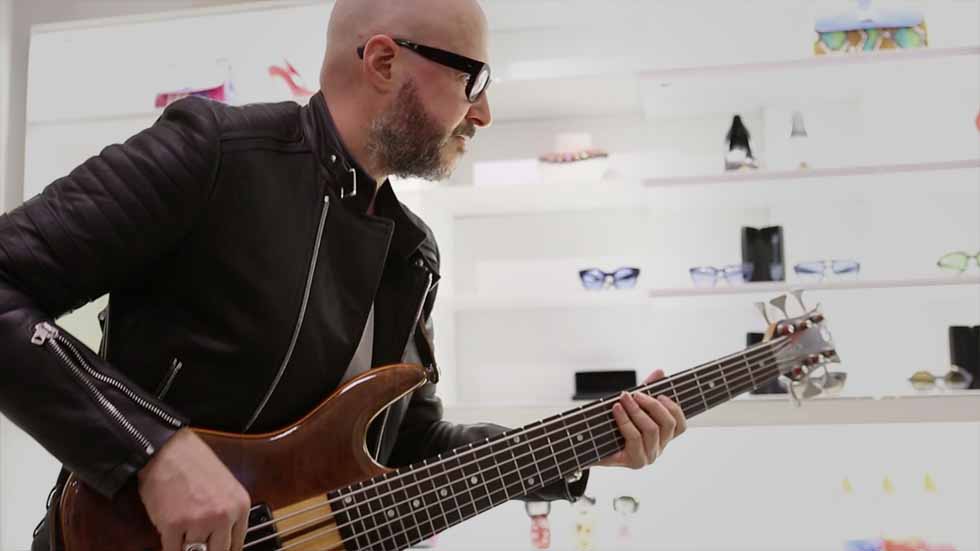 Saturnino Celani brought his unique sound to the LUISAVIAROMA concept store for an exclusive performance to present his latest collection, 'Satellite of Love'.
Bassist, music producer and composer Saturnino Celani boasts a career spanning almost 20 years. A fixture in the Italian music scene, Milan-born Celani has performed and collaborated with chart-topping artists including Jovanotti and has been regarded by critics and the public as the "musician's musician".
In 2014, the musician turned designer introduced his eponymous label and with it the 'Planet' collection, eight unique pairs of sunglasses in contrasting shades.
Cool, contemporary and fashion-forward, the men's and women's styles are entirely handmade in Italy using only the highest quality materials and are an expression of Saturnino's constant pursuit to create.
Tags: sound of style