Presenting the Icon capsule collection, combining function and style that transcends all trends, created exclusively for LUISAVIAROMA.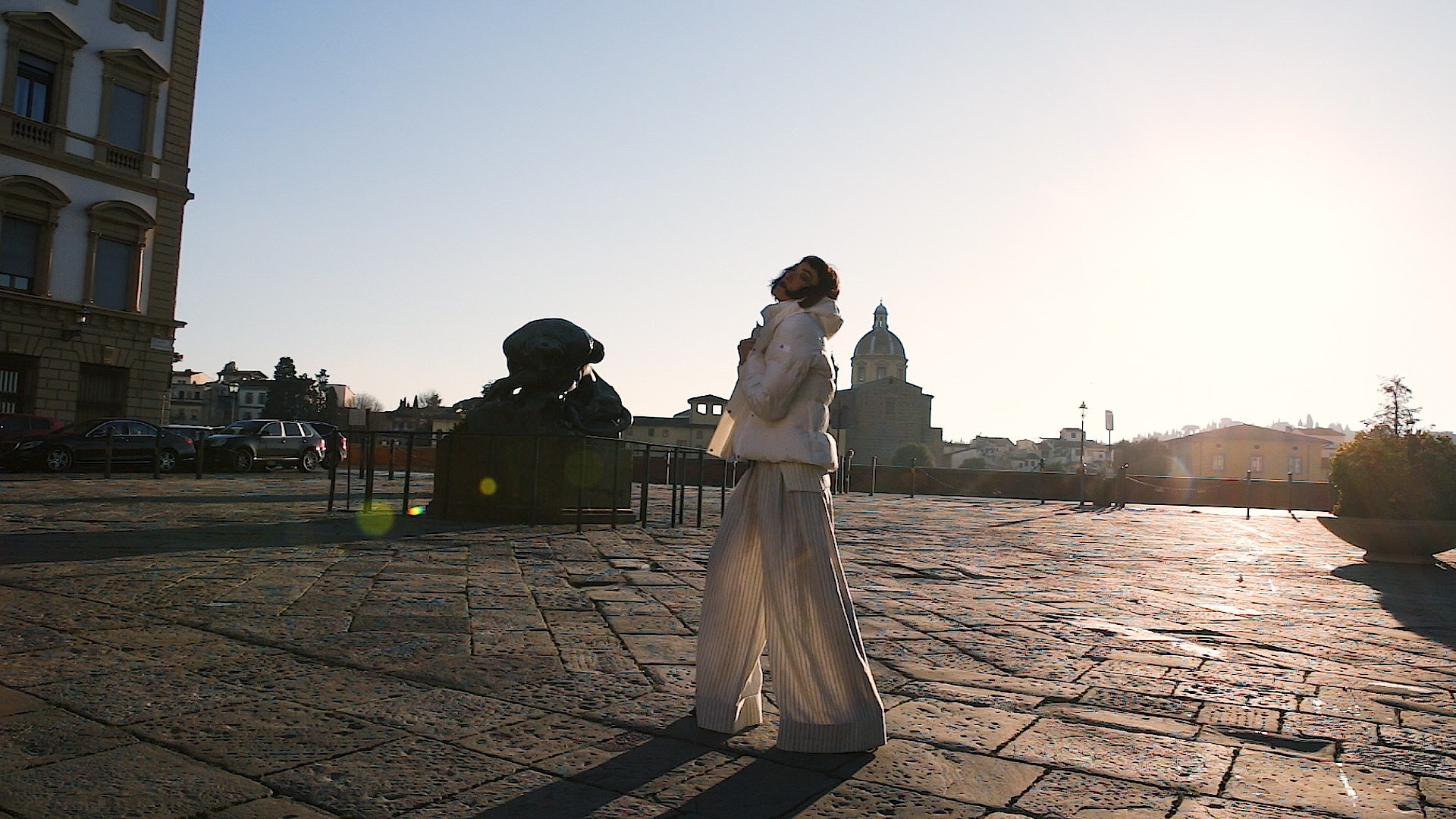 Founded in 2002, Peuterey takes inspiration from the name of a crest on Mont Blanc. The Italian brand of outerwear is known for it's sophisticated, high functional jackets and parkas. Peuterey launched a limited edition capsule collection, ICON, at LUISAVIAROMA for the 14th edition of  FIRENZE4EVER. The Icon project represents Peuterey's quest for authenticity and honesty and boasts three iconic models for men and women: A parka, a bomber and a trench.
Gaia Weiss and Mia Moretti came to Florence to celebrate FIRENZE4EVER and for the launch of the Icon collection. The theme of FIRENZE4EVER was aria, meaning air in Italian, and represented lightness, which is a pillar for the Peuterey brand.
The famed French actress Gaia Weiss who has starred in  Mary Queen of Scots, The Legend of Hercules, and Vikings, brought her feminine style and French je ne sais quoi to the party. She paired Graf down parka with a contemporary top and jeans with bright green pumps. The technical parka  is a versatile piece that works day to night.
The parka kept me warm & cozy while exploring Florence and added a little bit of sporty edge to my feminine look.
There's something special about a product that dares to stand out for being nothing less than exactly what and who it is. Peuterey Icon Collection does that, its apologetically pure. It is simple, complex and honest, all at once.
World class international DJ Mia Moretti is known for her music and killer personal style. She has dropped killer sets at Coachella and has even opened for Stevie Wonder and Avicii. She DJed the launch of the collection at the iconic LUISAVIAROMA store, and wore the Snowbird down bomber jacket with ease, playing down the seriousness of her head to toe striped look. A short puffer coat is a must for every wardrobe, offering a dose of cool and functionality.
Peuterey is powered by an ethos of #realitytelling, creating designs that are based on truth, honesty and purposefulness. The brand doesn't look to trends and fads, but strives to design stylish pieces that serve a purpose and can last a lifetime. In 2016, Federico Curradi joined the Peuterey as creative director and bringing even more progress and innovation to the brand.
Tags: designer focus