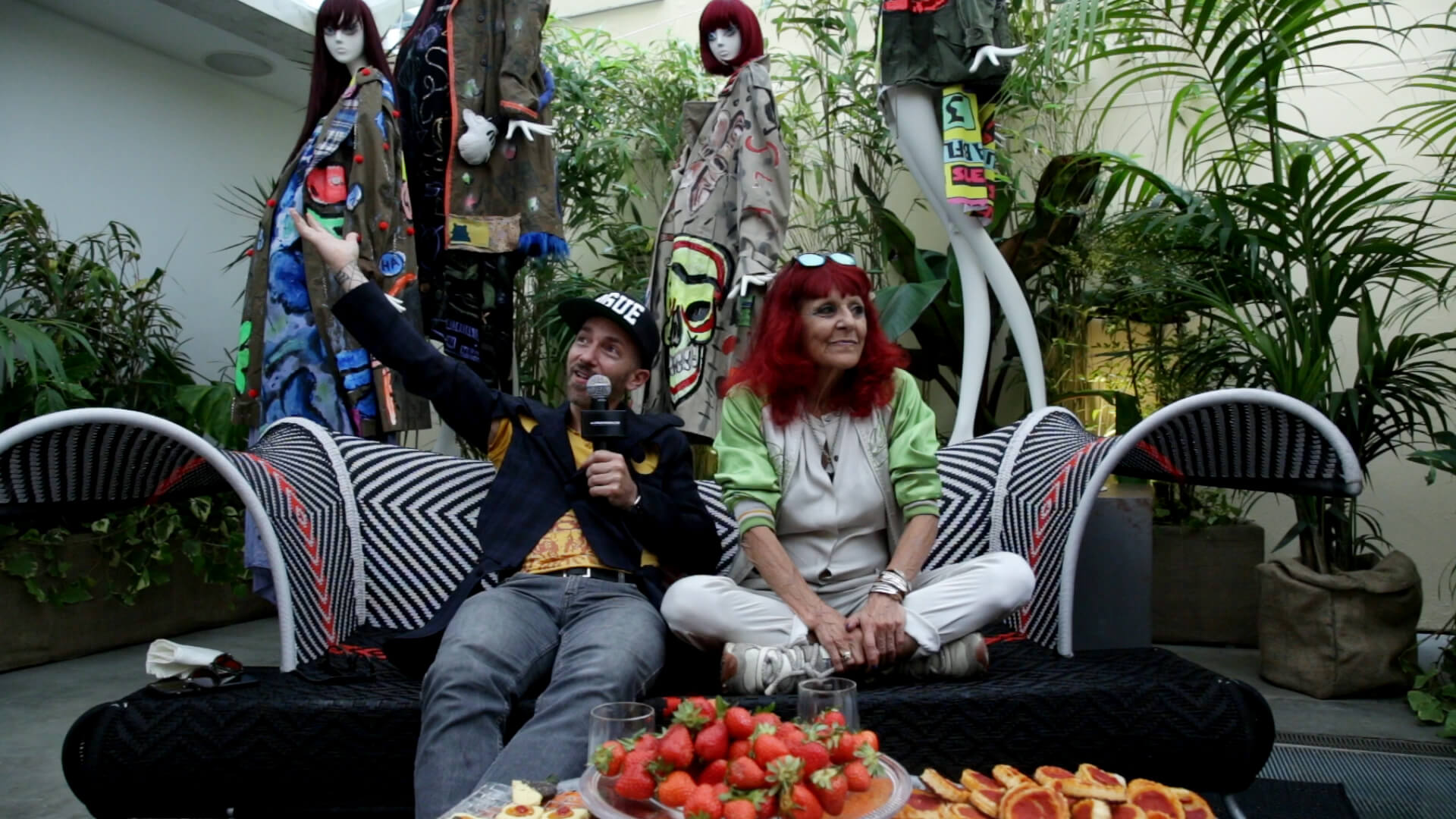 Fashion maverick Patricia Field opens up about the next chapter: Art/Fashion.
One of contemporary fashion's greatest visionaries, the native New Yorker has been influencing the way women – and men – dress for more than 50 years. Patricia Field's democratic approach to fashion coupled with her innate ability to not only anticipate but set trends has gained widespread recognition. Her work on HBO's Sex and the City and films including the Devil Wears Prada, helped to revolutionize the relationship between fashion and screen, influencing an entire generation's approach to styling.
Over the past four decades, Patricia Field has added an almost endless list of roles to her roster and nurtured the careers of countless designers, stylists and young creatives. Her most recent project, Art/Fashion, brought her to Florence for Firenze4Ever, where we sat down to talk about the next chapter.
I think individuality and the consciousness of it, and the idea of one-of-a-kind. That's really what I do
"In the end I produce collages, fashion collages," Field says about her work. "Whether I do it in my shop, or I do it on TV, or in a movie, or any other way. I am more of a fashion collage artist than a designer." The city of New York played a huge role in the creative innovator's upbringing, her ability to mix high and low – 3.99 sneakers from the budget store with a cashmere sweater from Bloomingdale's – setting the foundation for Field's love affair with fashion. "That became kind of my DNA and took me into my career and really subconsciously that's what I did," she admits.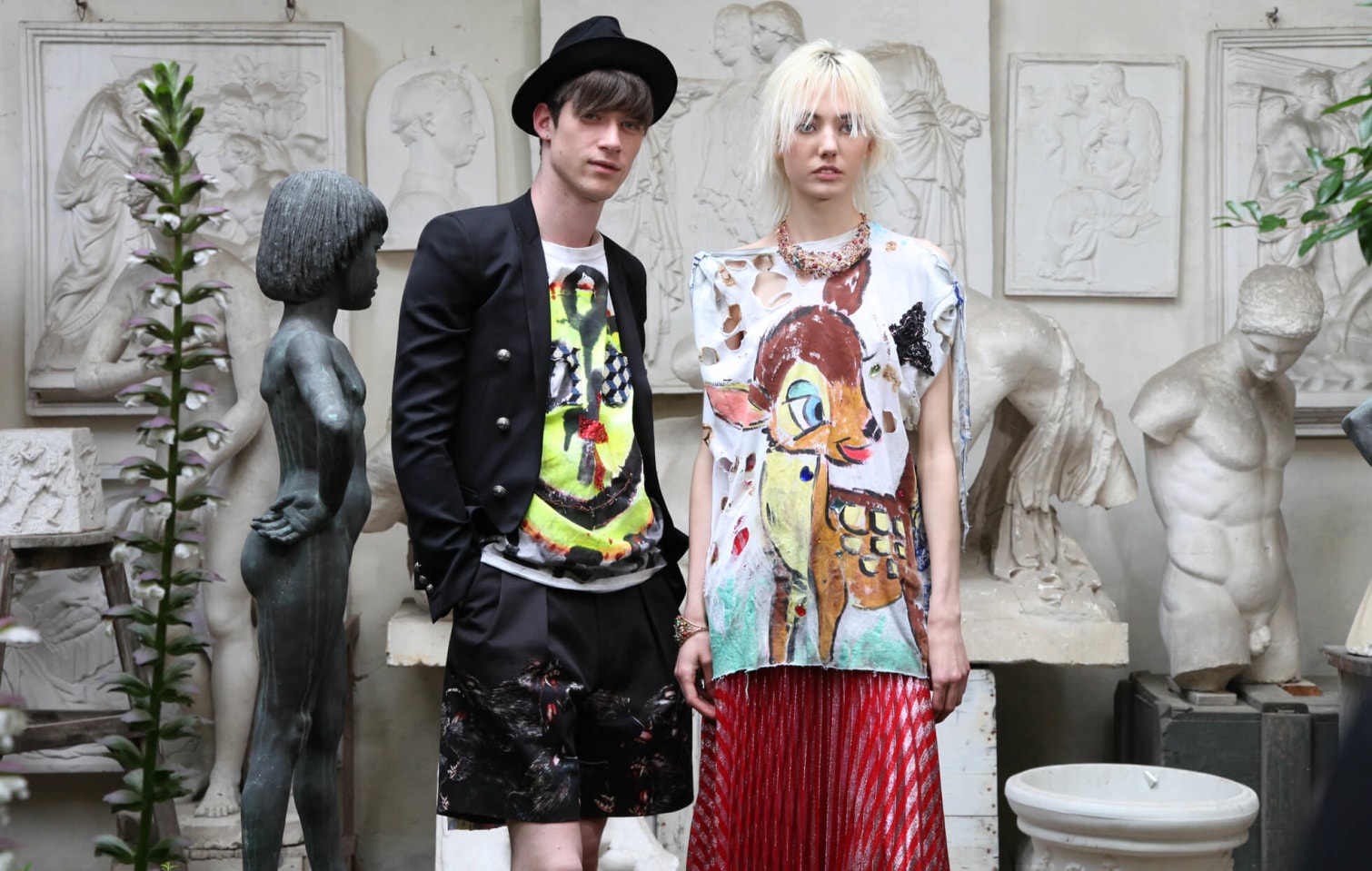 As the fashion landscape has become increasingly homogenized in recent years, a resurgence in creative self-expression has simultaneously taken hold.
Having grown tired and uninspired by the era of 'fast-fashion' and mass production, Patricia Field looked for an alternative. "You know you're walking down the street and everybody is wearing the same thing and it's not that fabulous, and you're not individual. But at the same time, there is this philosophy going around about individuality."
Art/Fashion, a series of entirely original designs curated by Field, proved to be the answer. Part gallery part collection, the passion project features the work of artistic talents including Scooter La Forge, Suzan Pitt, Jody Morlock, Iris Barbee Bonner and more. Comprised entirely of made-to-order clothing and accessories, no two pieces from the gallery are the same. On bringing in new talent and growing the community, "I want to grow, but I don't want to explode. I want to take it in a sensible rational way, so we can handle it with quality."
I don't print. I don't mass produce… I don't want to do that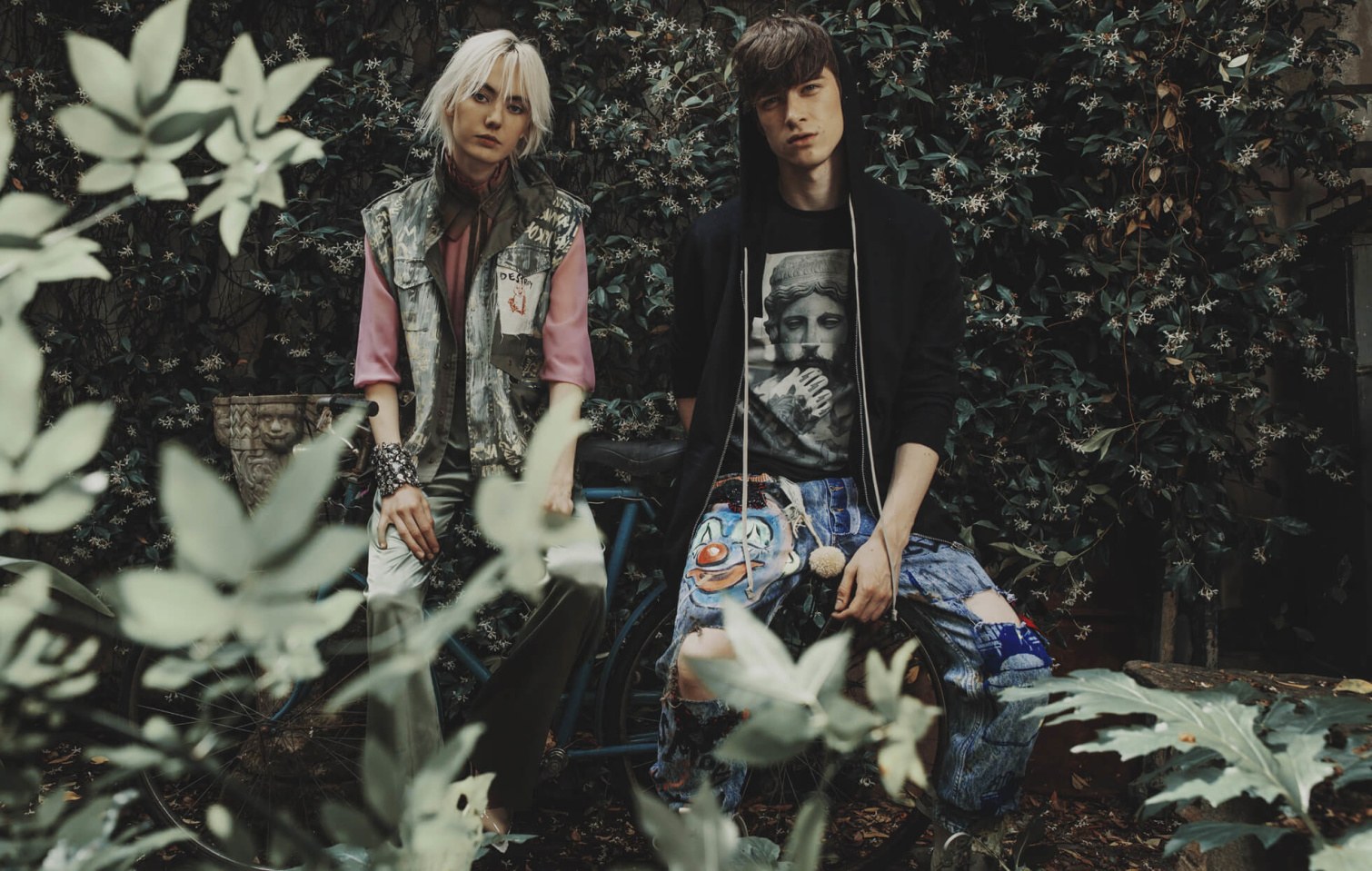 Art has always played an integral role in Field's world, from iconic artists of decades past to burgeoning contemporary talents.
When it came to Art/Fashion one talent stood out in particular, Scooter LaForge. "I love Scooters work because Scooters work is original," she says, "It's intelligent and it's comedic with a certain ironic message. He has built up his reputation as an artist among people."
LaForge's work first caught her eye when one of her buyers, after coming across him at a nightclub, commissioned the artist to create ten pieces for the store. In spite of the rapid succession of the collaboration, Scooter, who had been selling his shirts on the streets of the Meatpacking District before meeting Patricia, says the pair's relationship came about very organically. "She doesn't sleepwalk through life," he reflects, "she keeps her eyes open and pays attention to everyone around her and is open to new ideas. She doesn't rest on her laurels."
We have created a community, and a lot of artists have come to us with their Art/Fashion.
In occasion of Firenze4Ever, Field curated a special collection of original designs exclusively for LUISAVIAROMA. Scooter LaForge was joined by fellow artists Suzan Pitt, Jody Morlock and Iris Barbee Bonner, who each transformed the concept and core of the event, Underwater Love, using their preferred medium.
Available exclusively online at LUISAVIAROMA.COM, the designs features original artworks which cannot be replicated, ensuring the one-of-a-kind status of each garment.
Credits:
Special thanks to: Patricia Field and Scooter LaForge
Photographer: Francesco Ormando
Models: Maja and Gleb @Independent Mgmt
Hair: Aveda
Make-Up: Clinique
Location: Etra, Studio d'Arte Tommasi
Video: Hype Studio
Tags: designer focus, art