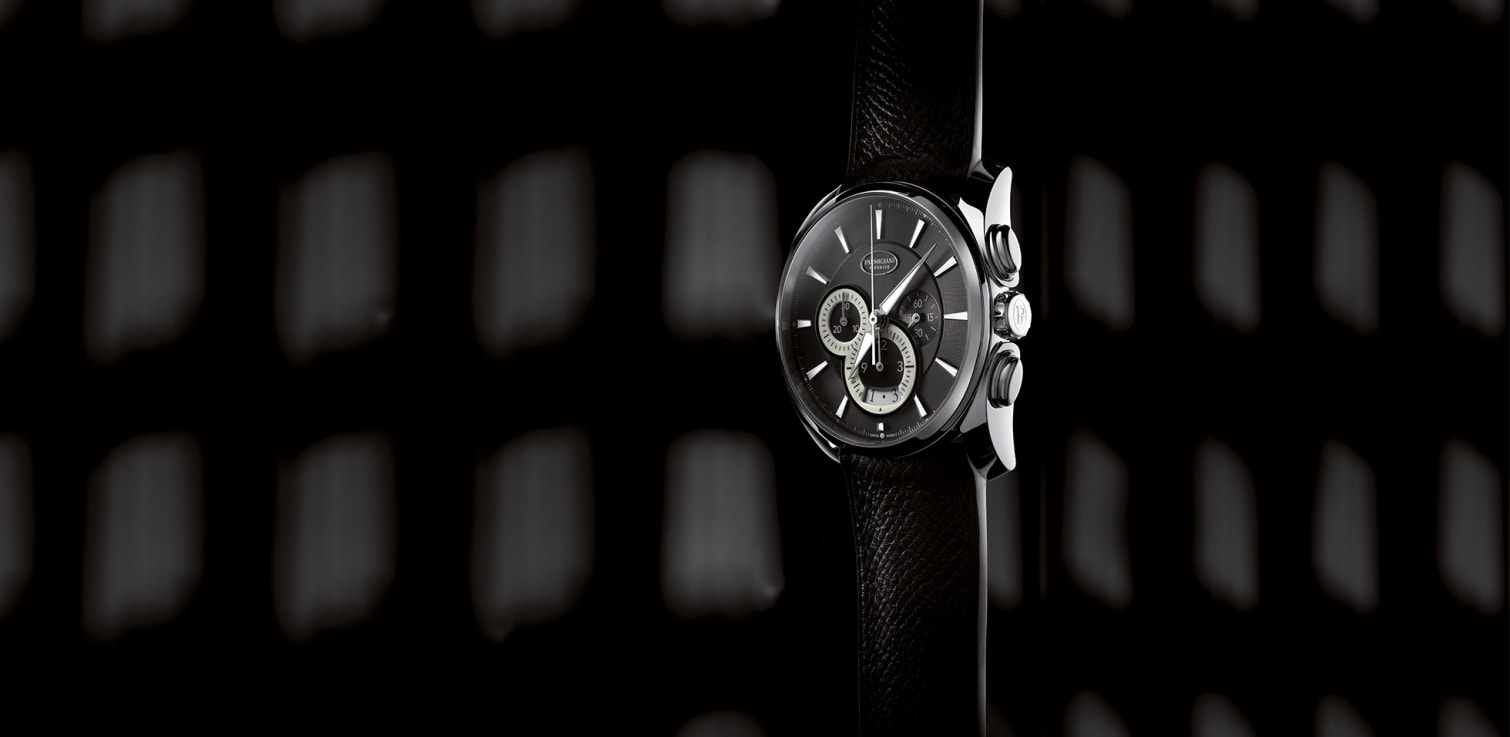 There is something magical about the manufacture of time. Producing the inanimate components and assembling them to create perpetual movement is like breathing life into inert material; it is the creation of a pulse that will never stop beating.
Parmigiani Fleurier embodies this spirit. Founded in 1996 in Val de Travers, the Maison takes its name from founder Michel Parmigiani, a master watchmaker and restorer who still sits at the helm of the brand today. True to the talent of its founder, Parmigiani Fleurier practices a rich range of watchmaking skills and artisanal processes all in the pursuit of excellence.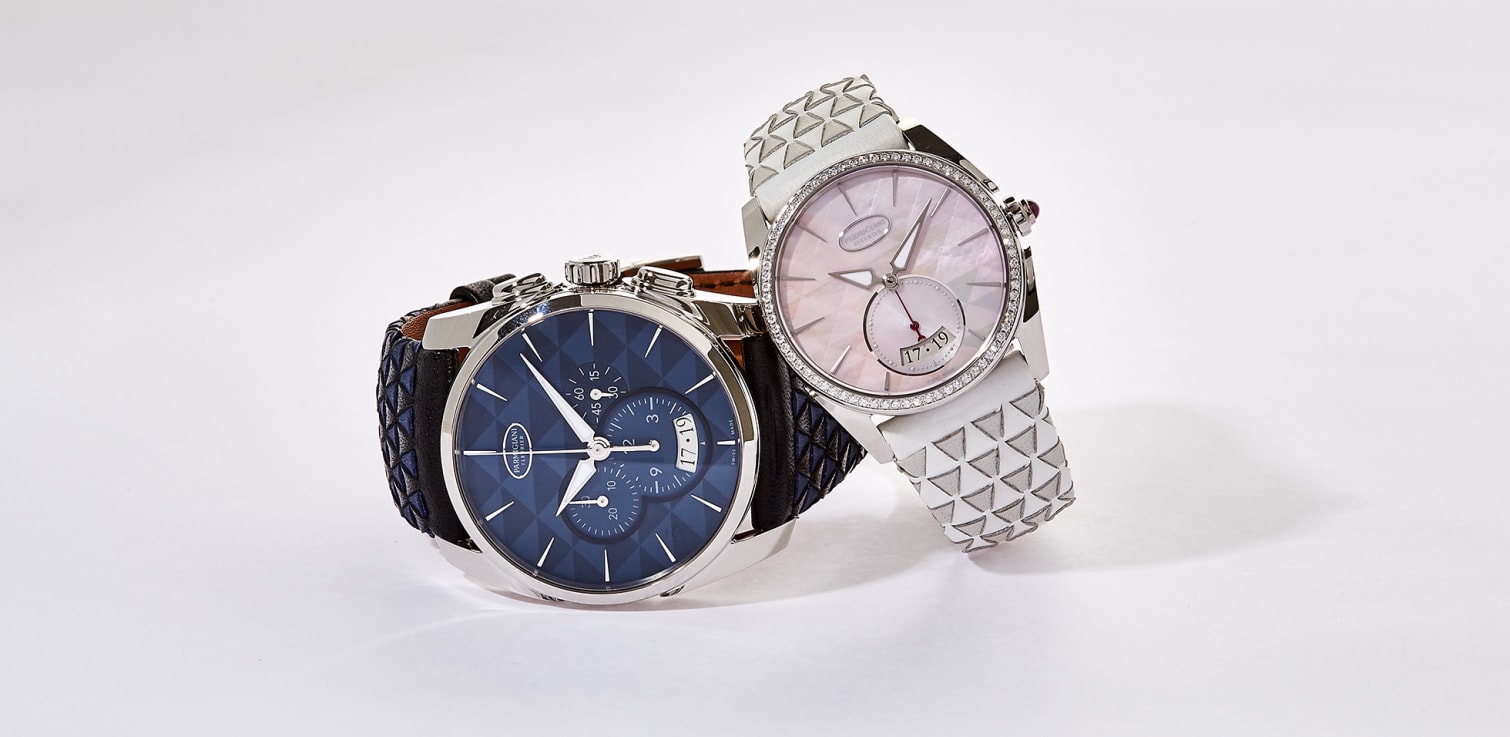 For more than twenty years, the Maison has continued to innovate with daring and passion, combining tradition and innovation to create a unique vision. A vision that forms the foundation of a new collaboration: a reinterpretation of Parmigiani Fleurier's most modern and urban line, Tonda Mètro, exclusively for LUISAVIAROMA.
The two special edition timepieces – the Tonda Métrographe for men and the Tonda Métropolitaine for women – celebrate the values shared by both brands: creativity, innovation and attention to quality. The male model experiments with shades of navy and black, and is finished using a lasting technique which adds definition to the triangular lines. Whereas, the female model plays with soft feminine colors and is embellished with diamonds on the case. Both watches feature a Chevron braided leather band revealing a pattern of interlocking triangles, the LUISAVIAROMA logo, which extends to the dial creating a harmonious overall motif.
LVR EXCLUSIVE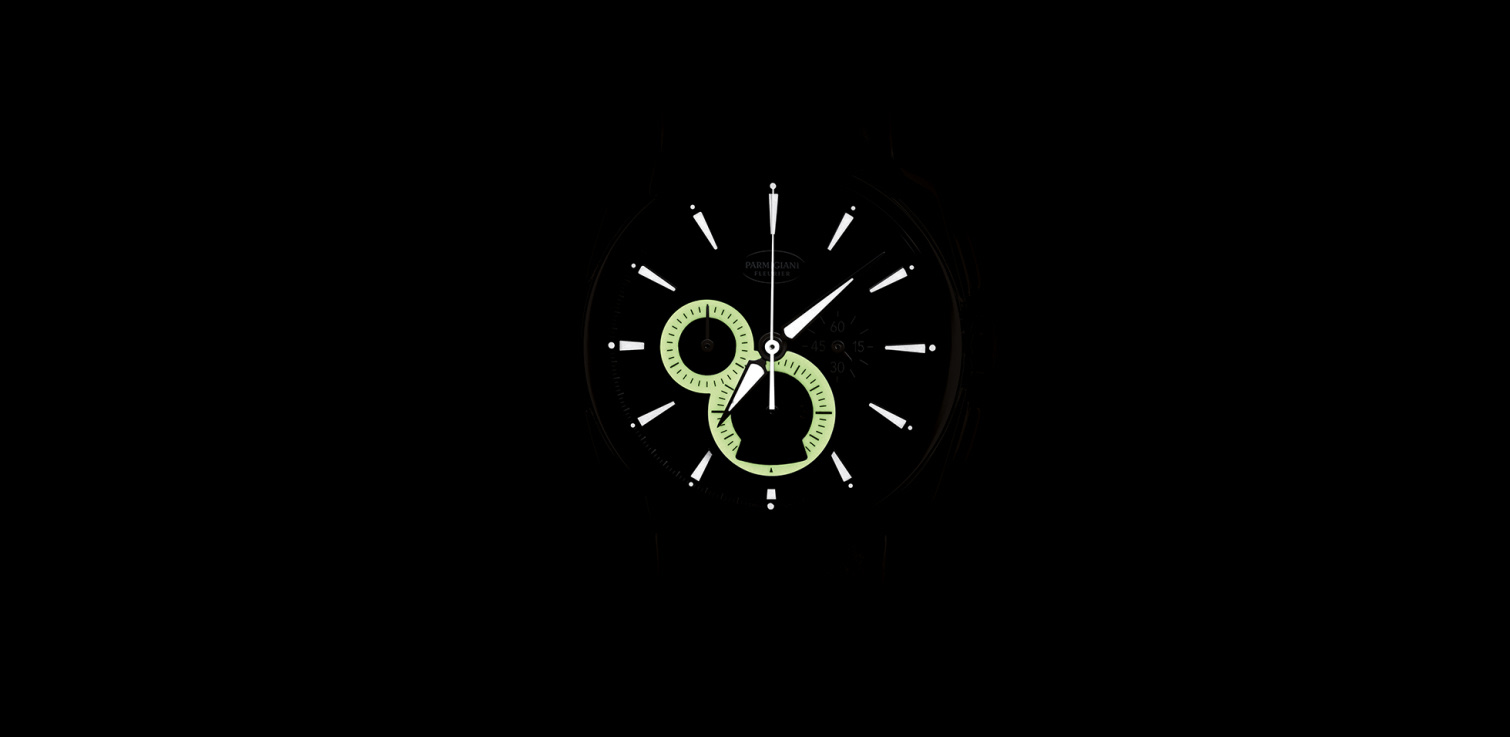 The Fundamentals: The knowledge of watchmaking mechanisms and the curiosity to dive into the unknown remain at the heart of Parmigiani Fleurier.
Each watch is a work of art, the result of constant experimentation and an endless pursuit for excellence. Classic on the outside and complex on the inside, Parmigiani Fleurier's designs are built on a number of distinct features, many of which are unique to the brand itself.
Dials
The dial is the watch's face and gives it its personality. The base of the high-end dial is machined using a numerically controlled machine, and is then subjected to various different surface treatments before the artisan dial maker transfers the indication decals and positions the appliqués.
Cases
Long-standing artisanal expertise coexists with avant-garde technology to create Parmigiani Fleurier water resistant cases, the surface of which are polished individually by hand by the artisan.
Movements
High-end mechanical movements, both self-winding and hand-wound. Artisanal procedures preside over the entire industrial movement, such as the decoration of the main plates and bridges, or the hand bevelling of all the components. These artisanal operations are what makes the calibre so precious.
Special thanks to Parmigiani Fleurier
Tags: designer focus