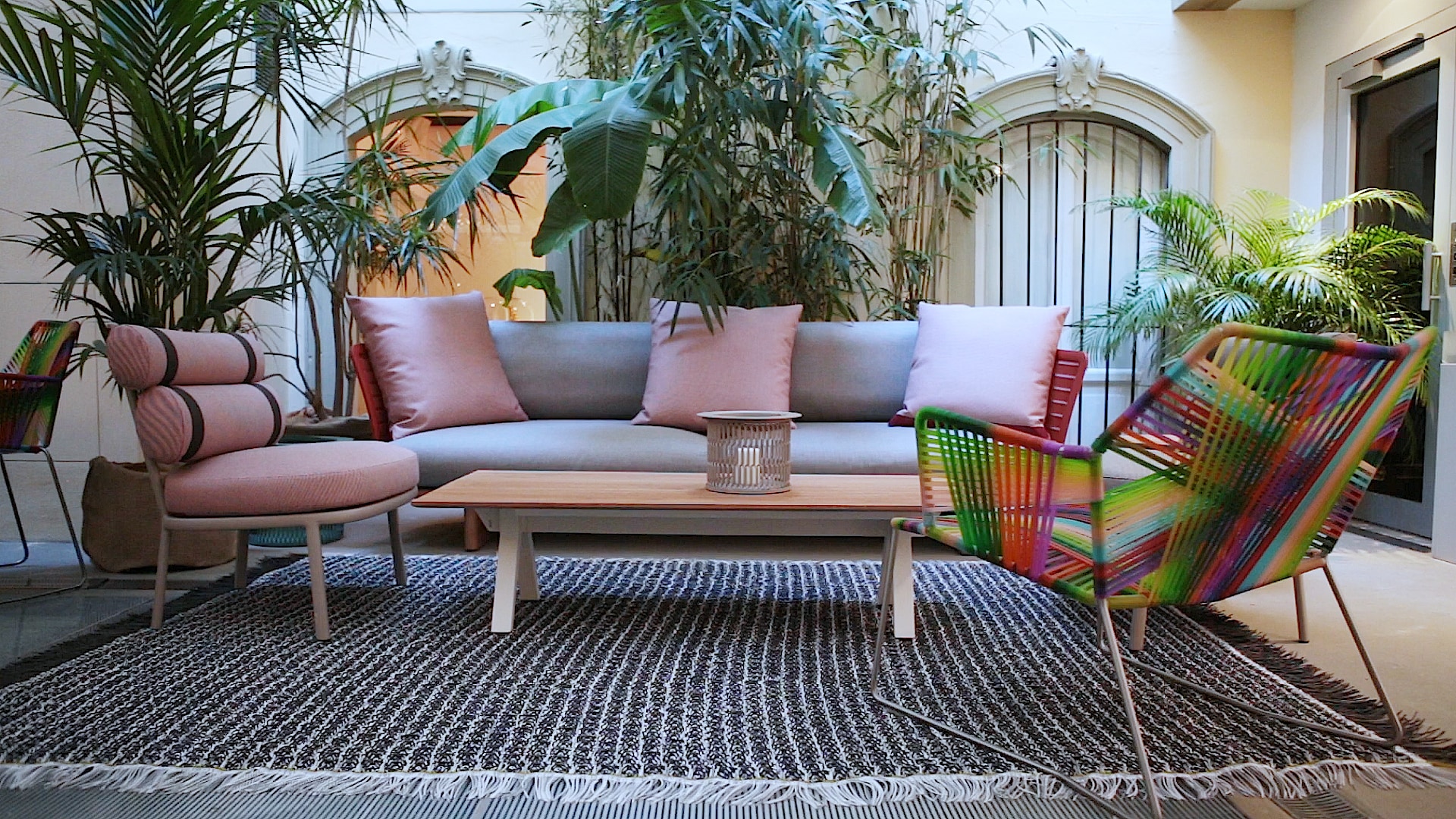 Introducing the new LUISAVIAROMA terrace, an oasis in the heart of Florence.
Oasi is a space to be experienced, small lounges created with signature pieces from outdoor collections by acclaimed Spanish designer Patricia Urquiola.  A collaboration that describes the world of LVR Home, enriched with designs from Kettal and Moroso. The space is the result of an increasingly strong connection with the world of design. The idea of lifestyle is interpreted in a contemporary way to create an effortless aesthetic that is both rich in substance and striking in appearance.
When I design, I lean towards empathy. I don't believe in a specific aesthetic criterion, it's more about a consistent creative process
– Patricia Urquiola.
Timeless, functional and expressive furniture, which represents a contemporary culture and provides solutions to the emerging needs of modern life.
The Spanish brand founded by Manuel Alorda in 1966, focuses on innovation and exclusivity without neglecting the important objectives of environmental sustainability. Notable designs include Roll, an ironical take on the conventional upholstered chair that features a graphical aluminum structure; Mesh, a family of outdoor furniture based in contrast and made from expanded metal; Viques, chairs and rugs characterized for their use of Nido d'Ape, an innovative and exclusive textile that is the result of two years of research.
Founded in 1952 with a focus on a traditional craftsmanship's approach to products and a strong impulse throughout the creative process.
The brand has distinguished itself for the quality and innovation of its collections, positioning itself at the peak of international design. Tropicalia began with the tubular steel frame of Antibodi, disguised and transformed with different material. The wrapping of the thread works to create a surface which is graphic, structural and playful.
Images courtesy of Patricia Urquiola Studio
Tags: designer focus, design