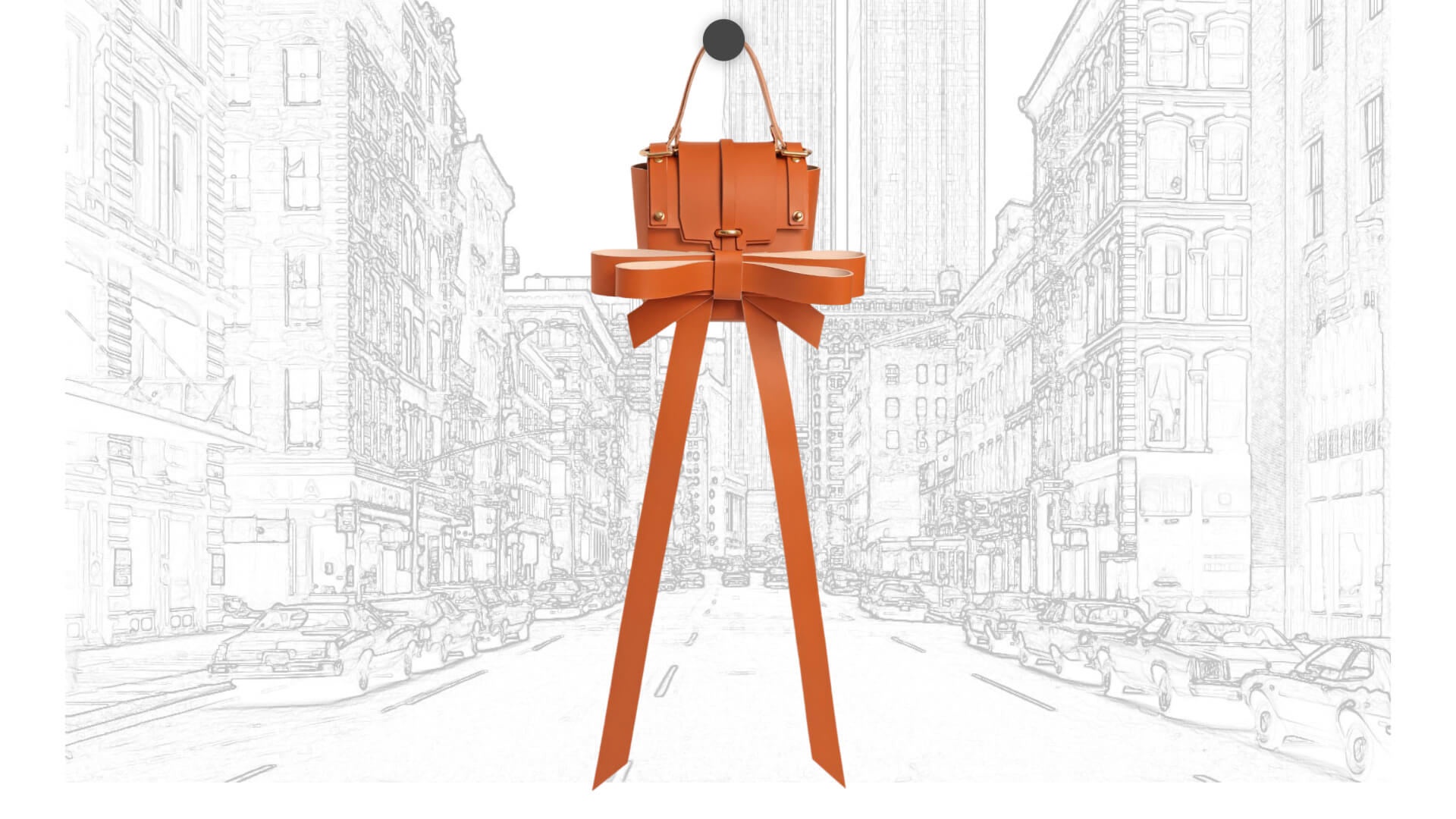 The Belgian designer and Antwerp alumnus on defining his own beauty ideals.
Known for his visually unique and emotional work, Niels Peeraer blurs the lines between masculine and feminine juxtaposing the roughness of his preferred materials – vegetable tanned leather and brass – against the lightheartedness of his designs. His vision is not to shock but to bring an innocent happiness to everyday life through an expertly executed and personal collection. 'There is no limit to cuteness' for Niels Peeraer, who continues to hone his craftsmanship with each new season.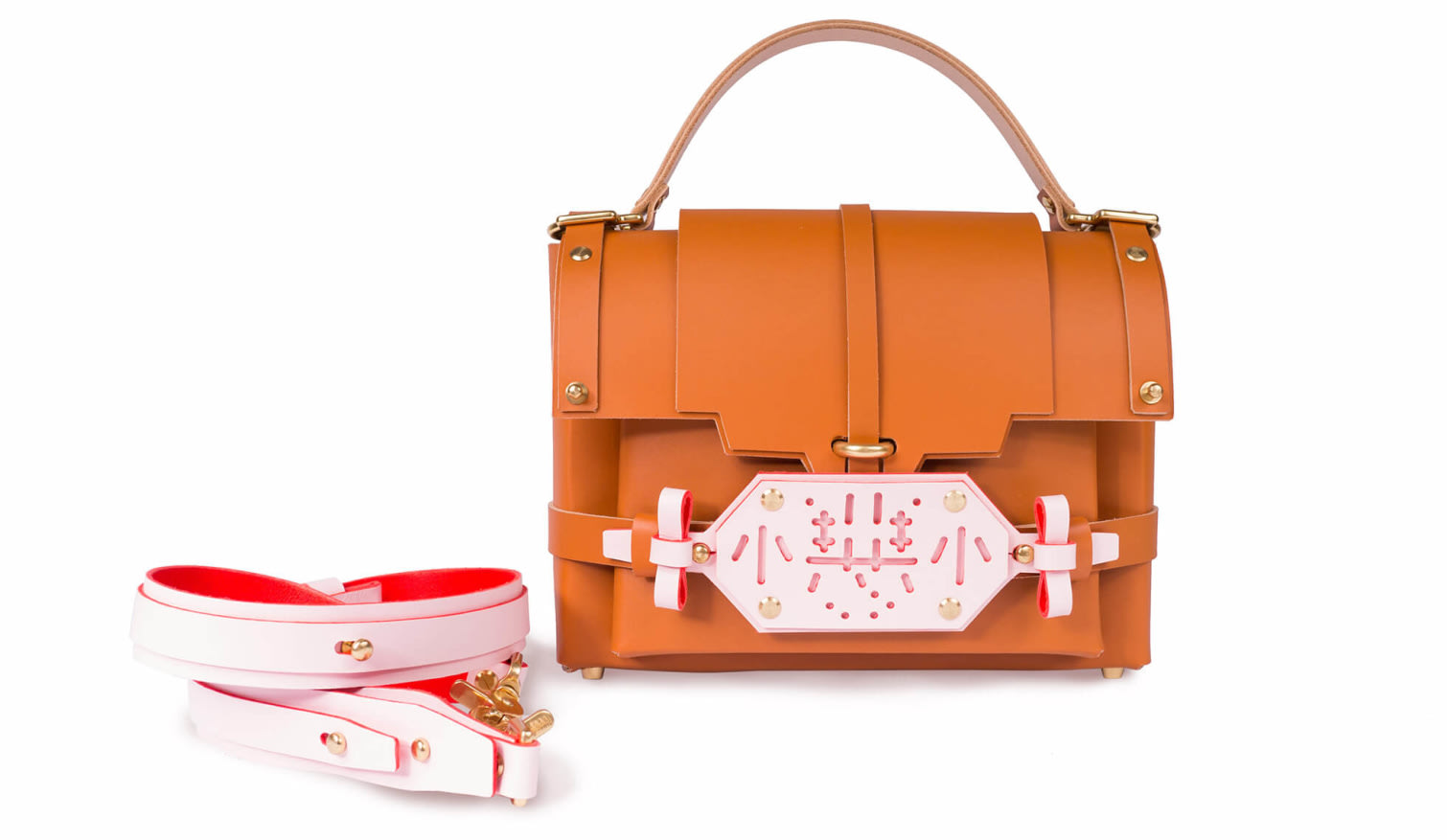 What made you decide to start a line of leather bags after graduating at the Royal Fashion Academy?
During my studies in Antwerp Fashion Academy, I slowly grew a love for working with leather – the strength, the natural beauty, the way it moves and ages. Designing bags and accessories allowed me to continue creating with leather, without having to compromise on my vision and aesthetic.
Niels Peeraer is recognizable for its cute aesthetic, in particular the oversized leather bows. Why did you choose this embellishment in particular?
In western society, unlike Japan or Asia, we tend to look down upon things that we consider 'too cut' and label it as 'childish.' For me, cuteness can be taken very seriously and in my eyes there is 'no limit to cuteness,' which became the brand's identity and motto.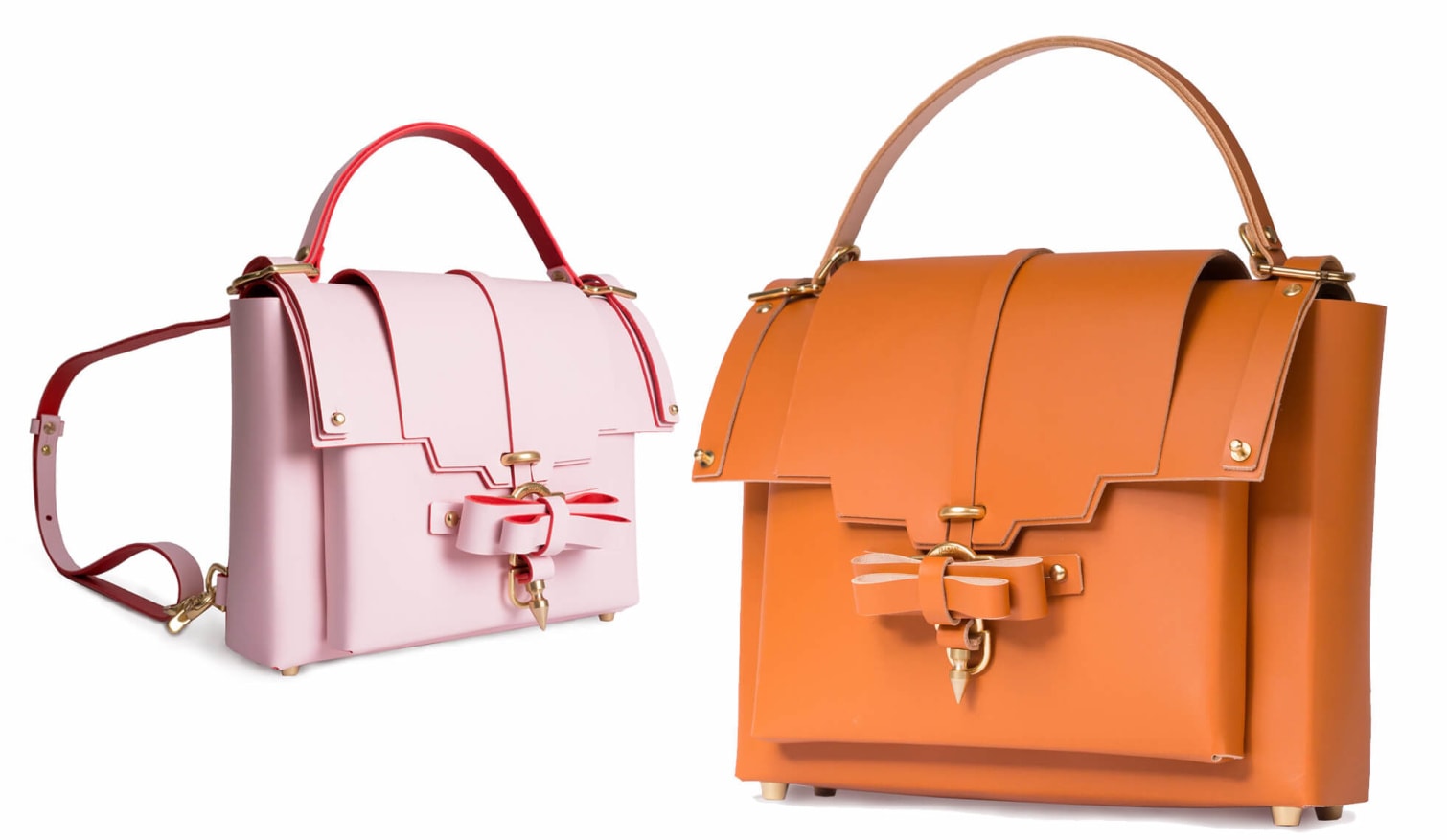 Can you take us through your creative process?
My creative process is very much based on study and analysis of my audience, customers and feedback. I think it's very important to listen to your audience. I think many designers create following their own ego, which is a shame when there can be a mutual growth and evolution, between designer and customer.
I hope people stay interested in my designs. I don't design trend-driven and simply want to create a more timeless beauty in my pieces.
Which bag from your collection are you currently carrying with you?
I'm currently test-running a totally new style which is coming out in SS17, I like to wear a bag before it comes out to know if it needs reworking. Apart from looking good, it's important that a bag is also practical!
 Aside from that, the bag I wear most is the "bow buckle bag, S" which is just the perfect size and volume for everyday running around, and the "double bow buckle backpack, M" which is like our brand's cult-piece. It's visually super strong and we create only a few pieces each season.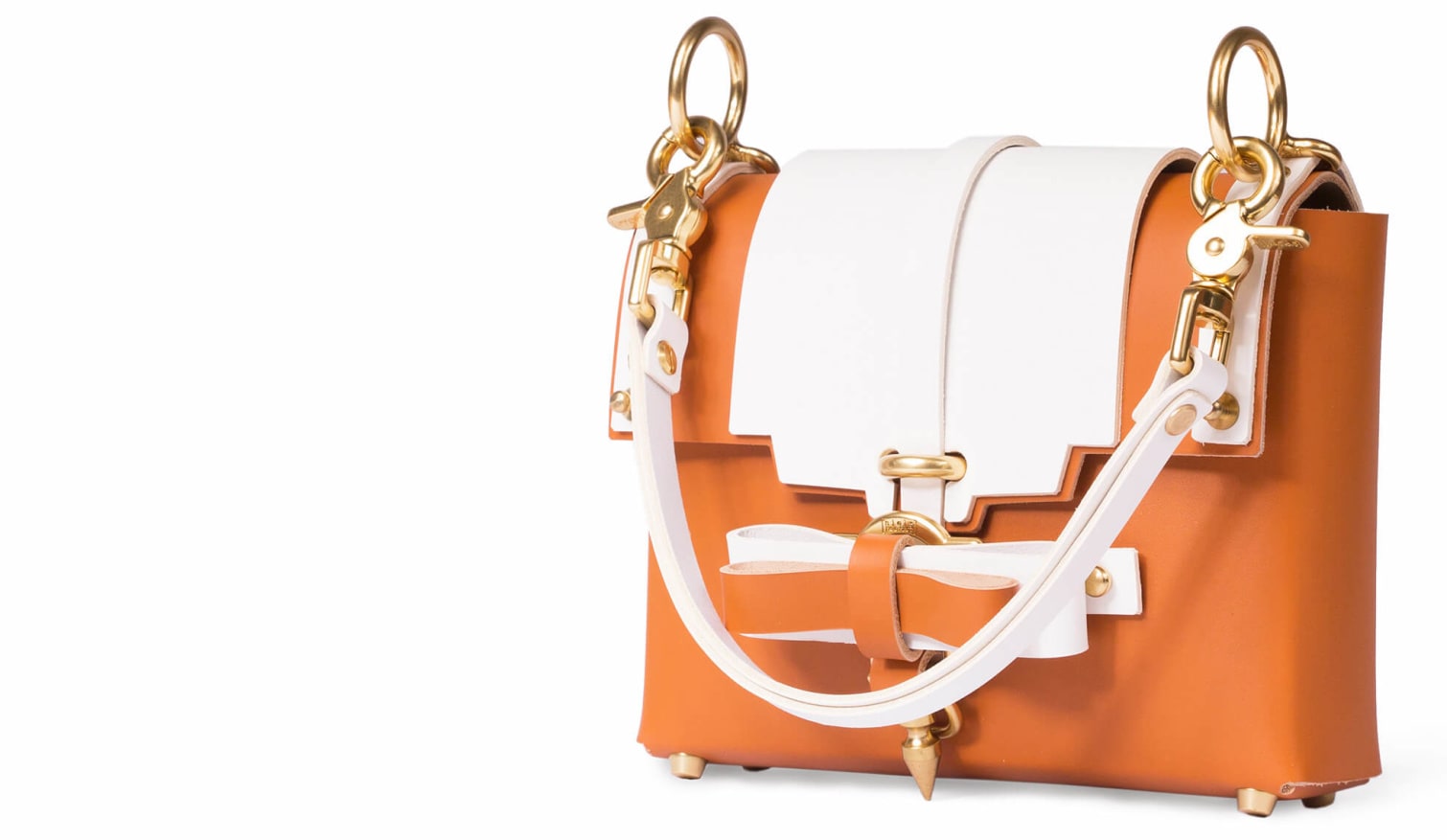 Have you ever thought of expanding into a different area?
For the moment I'm really happy about where the brand is. Bags and accessories is really where my passion lays and I think you can feel when someone does something to their heart's desire. I often get asked "What's Next," but I think rather than always trying to look elsewhere and trying to do everything, it would be great if people start to focus on one thing again and do it very well. Many brands lose focus and attention to detail when trying to cover the whole market.
What has been the highest and lowest point for you since launching the brand?
To me, meeting my stockists during fashion week and hearing over and over again about sell-outs it's just the most amazing thing. Knowing people are really trying to get their hands on one of your creations is my biggest compliment. Lowest I would say in the very very beginning to try to get the quality on the right level took work, I'm (luckily) a perfectionist so trying to get everything right on the first season just wasn't possible.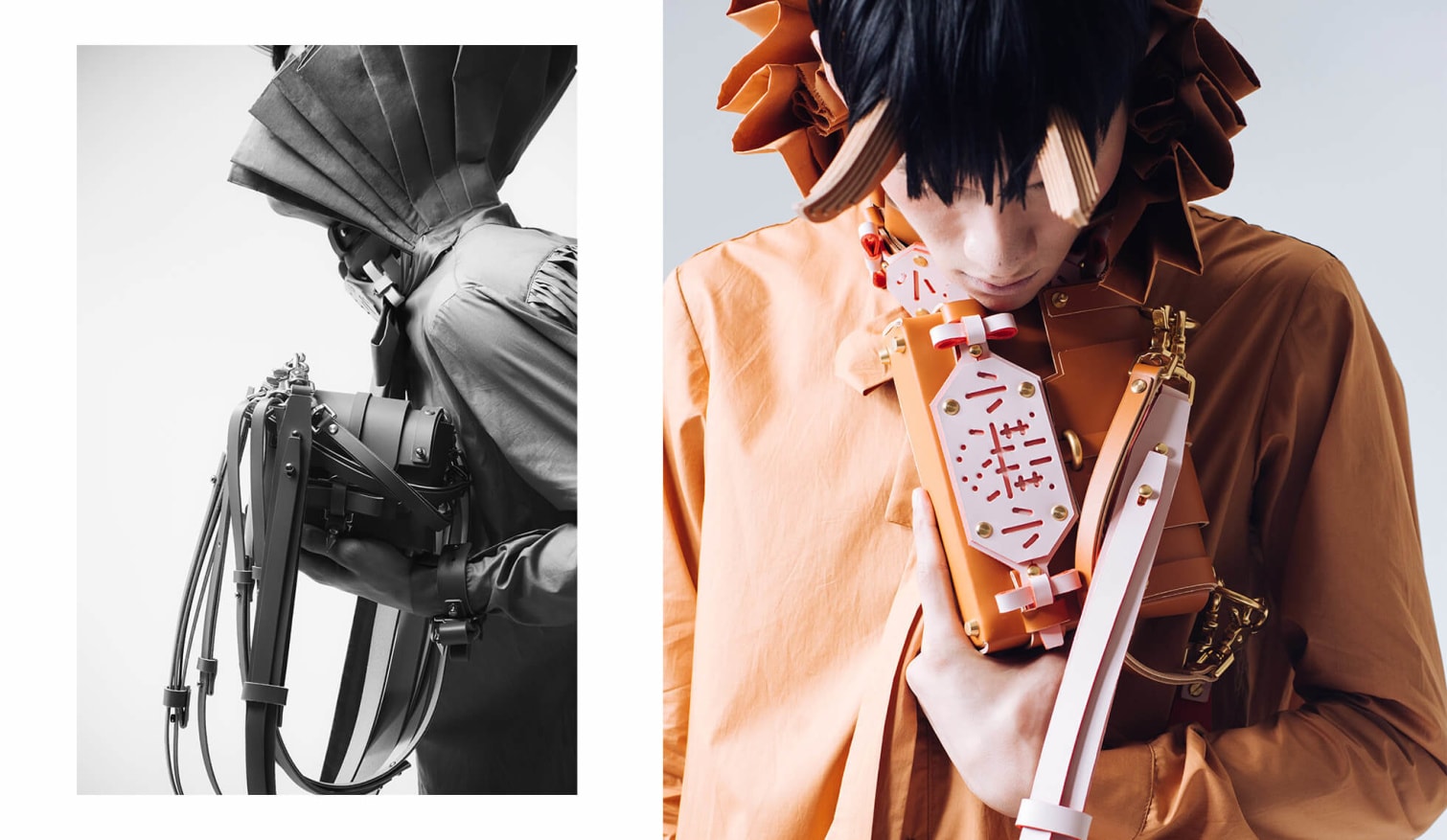 What advice would you give young designers looking to make their mark?
As I mentioned earlier,  just focus and work on one thing, perfect it and do it very well, rather than trying to do everything and loose attention to detail.
If you weren't designing what would you be doing?
I'm a big foody, I love cooking and perfecting my (mostly Chinese) recipes. So housewife? ☺
Your campaigns tend to be quite provocative. You can tell us a bit more about the concept (in particular the current season)?
I personally never considered my campaigns provocative, until people started pointing it out to me. But I tend to use Asian male models to present unisex bags and accessories. I think it's important to share our own beauty ideals and alternatives to the all-white-female campaigns we see every day.
My current FW16 collection is about the son of the devil that wears a name tag. He tries to hide his background by making the name tag pink and covered in ribbons, trying to hide the evil.
I think it's important to share our own beauty ideals
Credits:
Images courtesy of Niels Peeraer
This interview has been edited and condensed.
Tags: designer focus