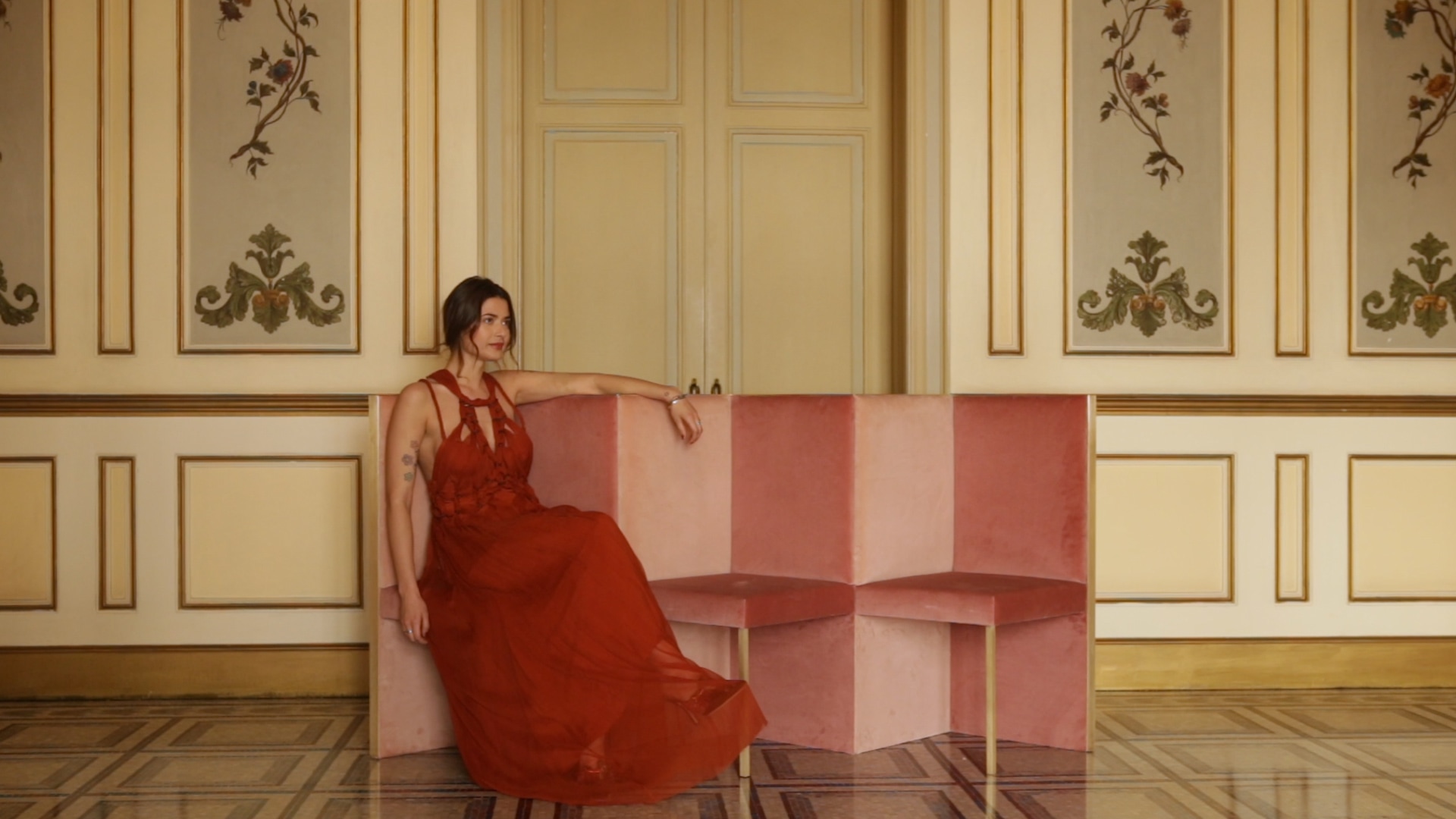 Shop with Marsica Fossati, Milan's hottest young interior designer.
Marsica Fossati is one of the visionary young talents full of original imagination. LUISAVIAROMA caught up with her at the Alberta Ferretti showroom in Milan ahead of her launch of a one-of-a-kind bench at the Salone del Mobile. Shop with Marsica as she shares her inspirations, interior design tricks, and where to hang out with the cool crowd in Milan.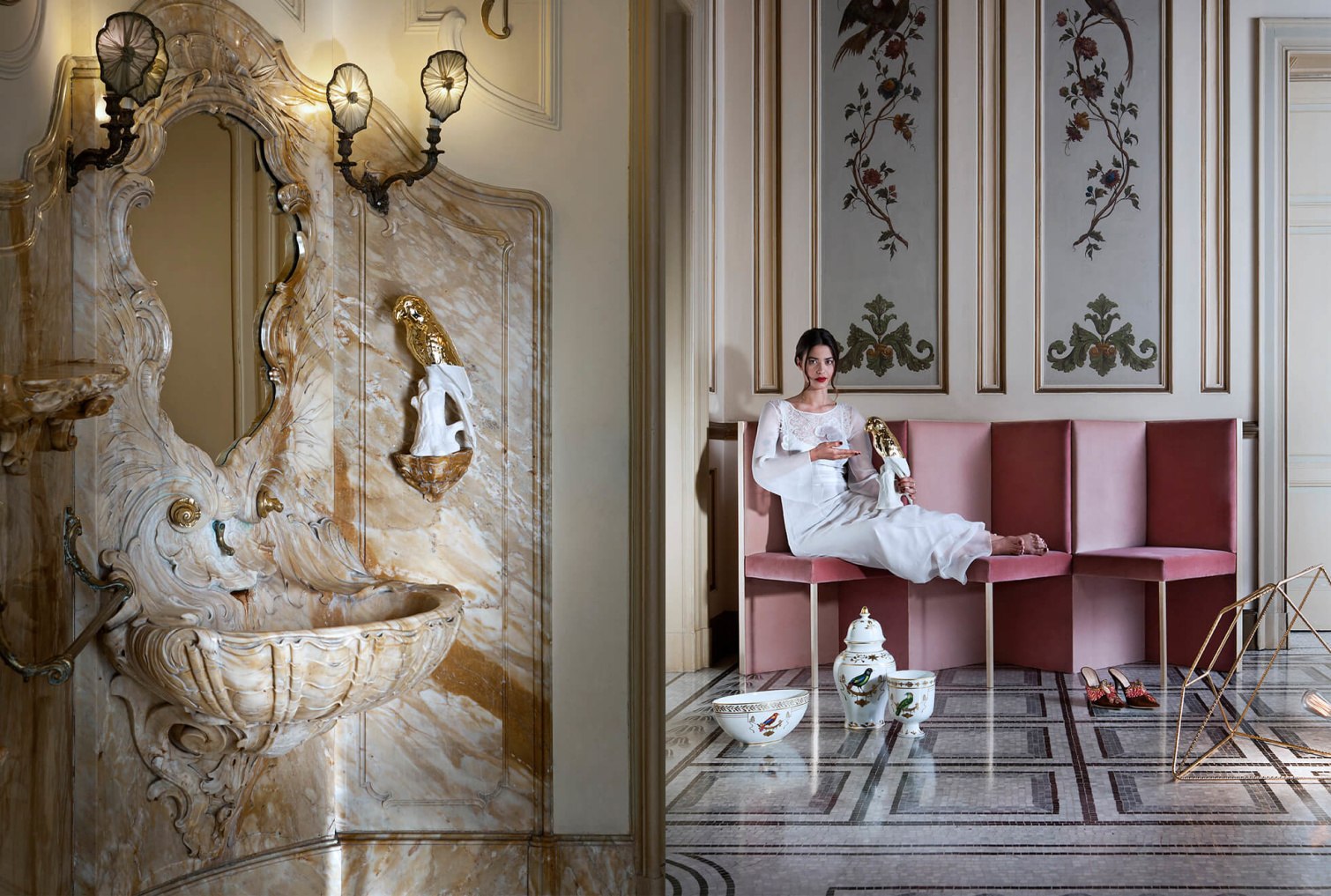 Tell us about Meticulous, the new piece you're presenting at Salone del Mobile.
Meticulous is a bench that mixes a rigorous and contemporary design from rationalist inspirations. I used vintage materials such as brushed brass and antique pink velvet to soften the character of the design. The three geometric sections, juxtaposed but not directly connected, symbolize the idea of modern society in which every individual is extremely connected with others thanks to social media but very individual in how they use it. Meticulous is entirely handmade in Italy.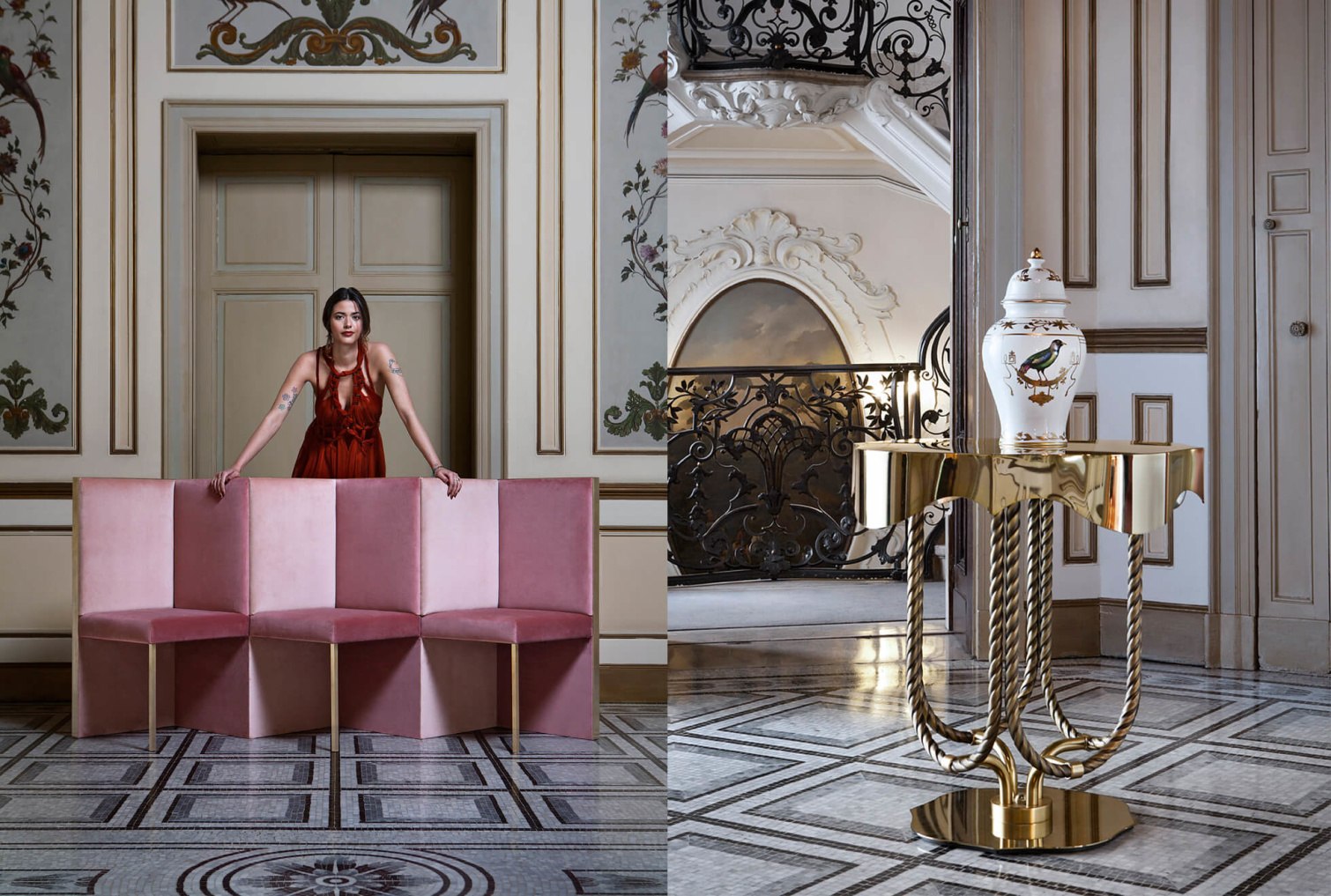 My favorite pieces from LVR Home are the particularly imaginative pieces. Their craftsmanship and detail leaves you in wonder.
Can you share some of your favorite interior design tricks?
Interiors are made harmonious, surprising and characteristic through details. Put in the right place, accessories, ceramics, textiles, and design lamps give any space an enveloping, familiar and comfortable flavor. In particular, I go crazy for wallpapers and prints. I also love craftsmanship and visiting vintage markets in search of old furniture that can be restored in a new way.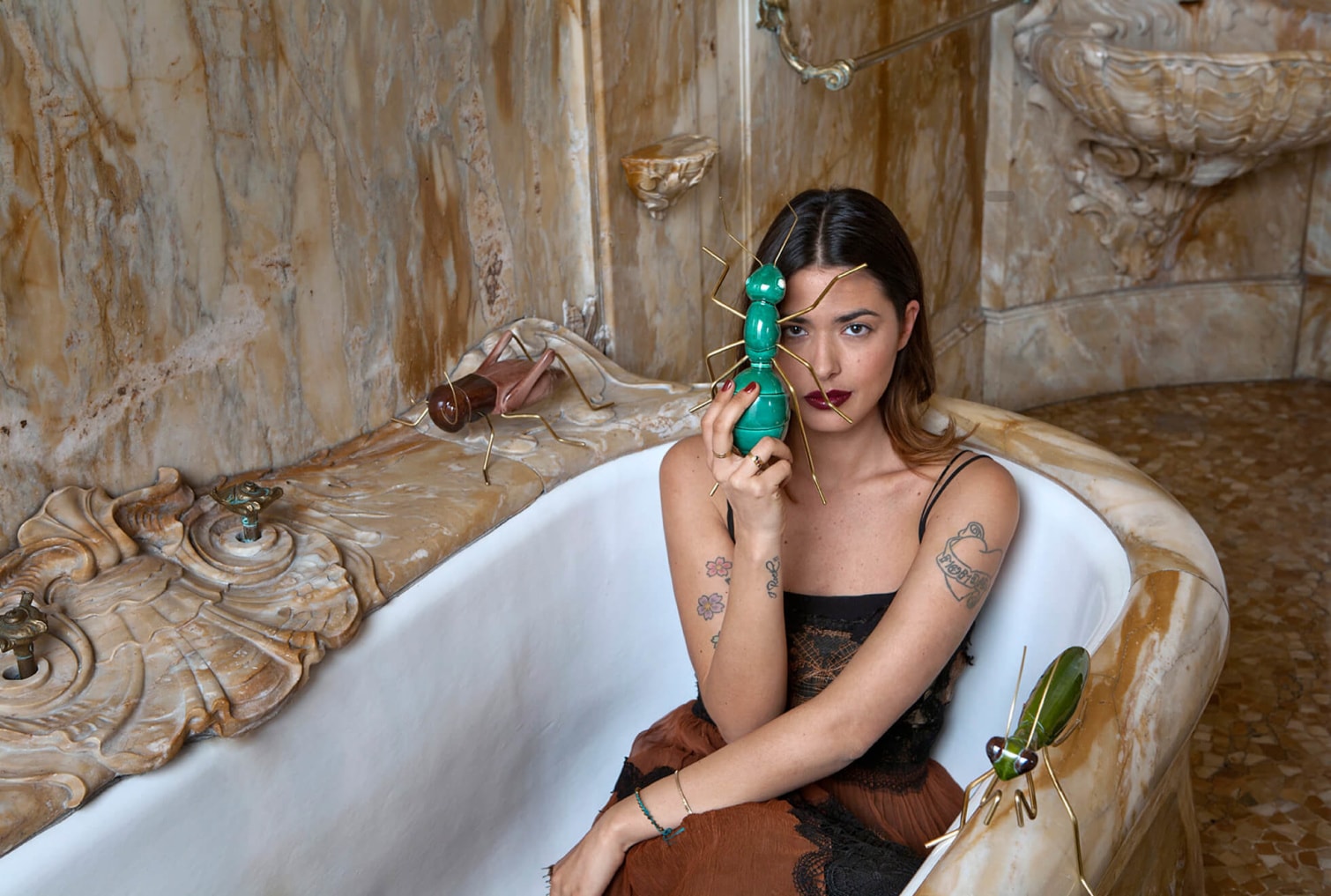 What's cool in Milan right now?
The Navigli of Milan is one of my favorite parts of the city, definitely not to miss. The Hotel Maison Borella is the only hotel overlooking the canals and has an amazing eclectic atmosphere. For inspiration, go to the Navigli vintage market held on the last Sunday of every month. Keep your eyes out for amazing vintage décor and equally amazing people watching.
For a night out, I definitely recommend the new restaurant Pacifico on Via San Marco. I designed the interior space so it's a personal favorite, but the chef Jaime Pesaque is bringing a really innovative (and delicious) approach to the table. The bathroom is the feather in my cap! The creative idea was instantaneous. My goal was to create a total WOW-effect upon entering. I wanted to create a charming and extravagant room that plays with pattern, mirrors and bright lights.
Name 3 designers you deeply admire.
Ettore Sottsass is one. His Instagram is so inspiring! He loves extreme interiors that showcase vintage and modern spaces with a unique twist. I also really admire Marcel Wanders and Tom Dixon.
Model and Interior setting: Marsica Fossati
Photos: Francesco Bolis
Special thanks to: Alberta Ferretti