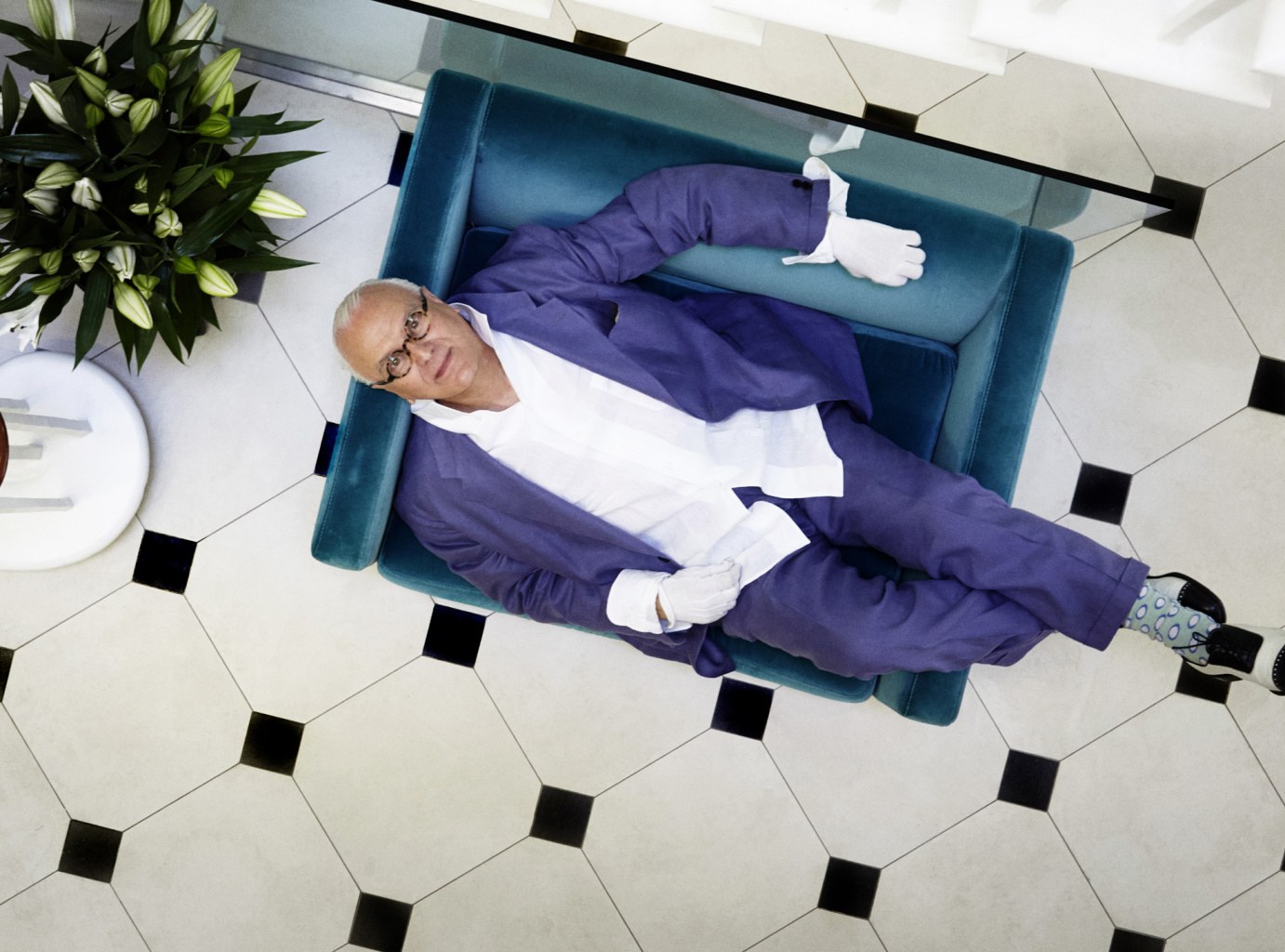 The reigning name in footwear for over 40 years, Manolo Blahnik is what shoe dreams are made of.   
The famed shoe designer was born and raised in the sunny Canary Islands of Spain. His background is exotic, his father was from Prague, and his mother's family owned a banana plantation. He had a quiet and quaint childhood, allowing him plenty of time to develop his vivid imagination and creative genius. He studied law, languages and art in Geneva and Paris before he opening his first boutique in London.
Over 40 years later, Manolo Blahnik's iconic designs are still whimsical, sophisticated and modern, making his name synonymous with luxury footwear.  He has never modified his aesthetic, focusing on creating comfortable shoes with a slender silhouette. Each pair of shoes goes through about fifty different production processes and are handmade in Italy.
 How was your love of shoes born?
I'm sure I acquired my interest in shoes genetically. My mom used to persuade our local cobbler in the Canary Islands to teach her how to make espadrilles from ribbons and laces!
Can you walk us through your design process?
I get lots of inspirations from my childhood, my passion for film, especially old movies, and my travels. I draw the sketches and then visit the factories in Italy to choose materials and colors. I suppose I also have the advantage of study. I've been studying the art of the shoe for decades! I know every process, but balance is key!
Frankly, all women could be a Manolo Blahnik woman.
What is the most important thing when designing a shoe?
I always think about the woman who will wear them.
Your exhibit, The Art of Shoes, showing now in Milan covers your works from over the last 50 years with over 212 shoes on display. What shoe is the most memorable to you, and why?  
Affectionally, it has to be the 'Ivy' shoe I designed for Ossie Clark in the 70's.
The botanical inspired shoe was created in 1973 for the English fashion designer's runway show. It was created shortly before Manolo Blahnik opened his first boutique in London.
Tags: designer focus