In an exclusive interview, Kate Moss speaks to LUISAVIAROMA about her new collection in collaboration with Equipment.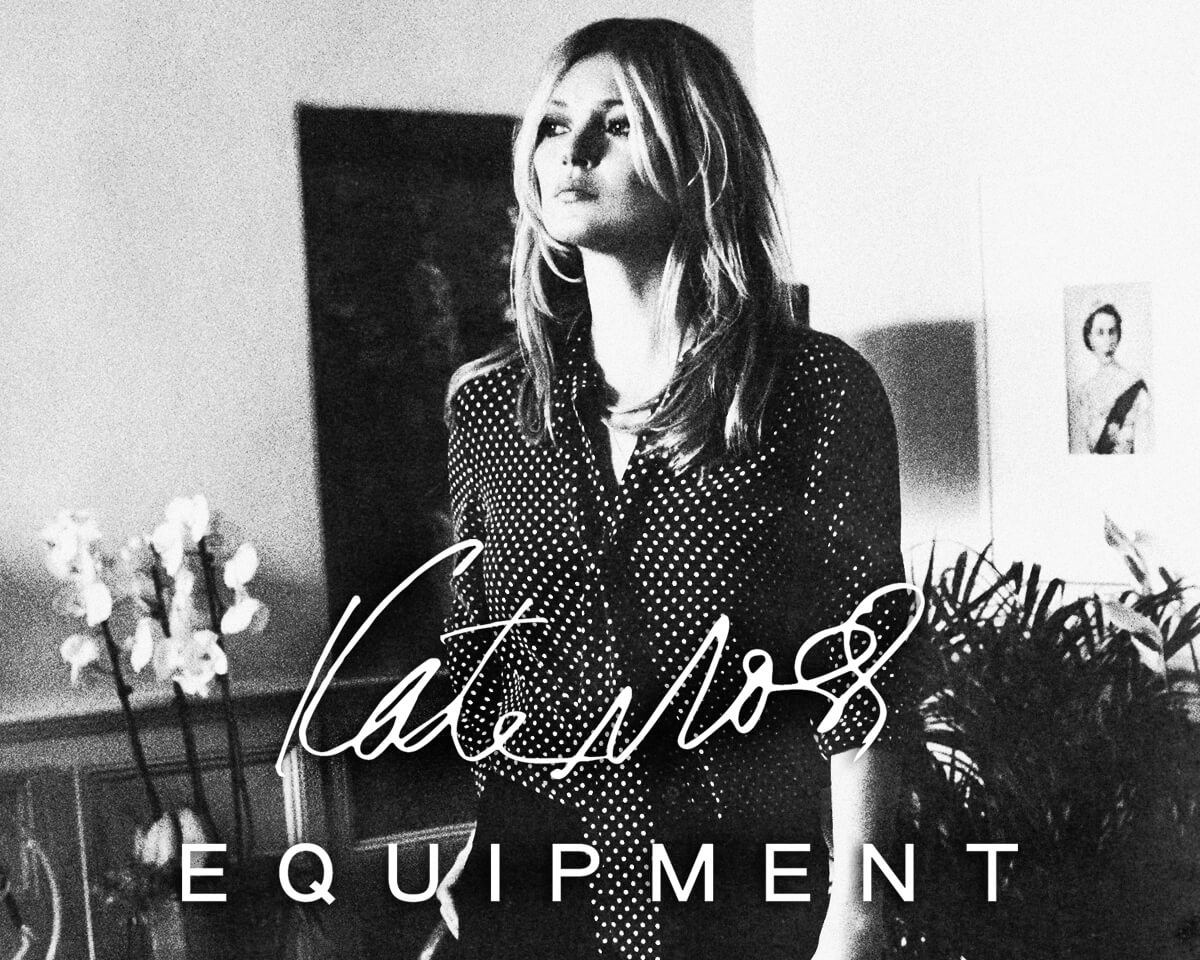 How did the collaboration with Equipment begin?
I have been wearing Equipment for years and really fell in love with the brand. When they asked if I wanted to be photographed by Daria Werbowy for their Spring/Summer 2016 campaign, we were given a lot of creative freedom to do what we wanted in front of the camera. There wasn't a big crew; it was very intimate and effortless. It sort of became a natural progression to do something really cool together. We had been talking about it for a while and it just felt that the time was right.
What is it about Equipment that reflects your fashion sense?
Equipment is untamed and sexy without trying too hard.  You can throw on their pieces and show up unexpectedly anywhere at any time.
How would you describe your capsule collection? And most importantly, how does it represent you?
The collection represents what I wear every day.  A little 90's, a little rock and roll, a bit of an edge with a subtle nod to Bowie.
Where did you take the inspiration for the styling of the collection?
For me, it's a trouser suit, a good shirt, a go-to jumper and a great fitting pair of jeans.  We tried to cover all of this with the collection. I was very hands-on during the process, and wanted to create pieces that I would wear myself.  I didn't want to change things up too much, but simply add some of my signature elements to their classics.  I also loved exploring the archives for inspiration.
I love the printed silk tie-neck shirts with contrast scarves. They're very unassumingly chic and sexy. The lightning bolt print really stands out, along with the wide leg trousers, they inject a bit of energy and drama in the collection.
If you could only wear one item for the rest of your life what would it be?
Hmm.  Might be leopard print.  But I'm sure that comes as no surprise.
Kate Moss for Equipment
Special thanks to: Kate Moss
This interview has been edited and condensed.
Tags: designer focus