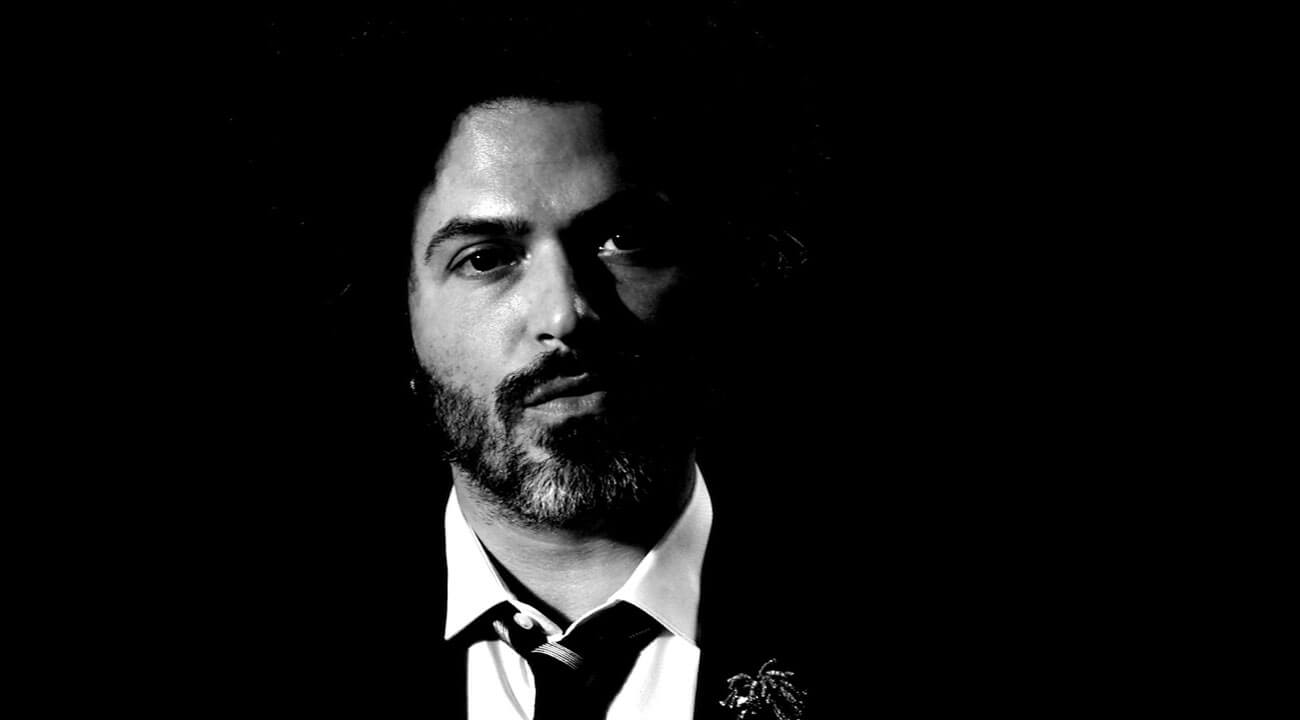 Meet Marco dal Maso, the jewelry designer reinventing Italian craftsmanship with tribal inspirations.
While traveling through New Zealand in 2006, designer Marco dal Maso fell in love with the Maori culture native to the island. "I was completely astonished by the TA MOKO beliefs and culture." Ta Moko refers to the striking tattoos applied to the entire body as part of the ancient Maori rituals. In 2010, Mr. dal Maso launched his jewelry collection Marco Ta Moko. The brand emphasizes the connection between ancient craftsmanship and spiritual values. According to the designer, "Marco Ta Moko jewels exemplify the true meaning behind a human being, their implicit roots, feelings and experiences."
Read the exclusive interview to discover more about the designer's inspirations, passions and what makes working with jewelry so special.
As a young boy I used to wander around my father's factory and pretend I was searching for hidden treasure.
What was your first memory of jewelry?
On one of my adventures in my father's factory near Vicenza, he asked me if I'd like to learn how to use some of the basic tools. Of course I said yes! I was introduced to the fluidity of gold and the complexity of gemstones. It's a day I'm unlikely to forget and probably marks the beginning of my love for combining precious metals and stones in a unique way.
 Where do you find inspiration?
Inspiration comes from passion. Throughout my collections there is a reoccurring theme of nature and its beauty. During my travels, my instincts led me to express myself through jewelry. Natural beauty holds an eternal uniqueness and power that I try to reflect through Marco Ta Moko. It is the purest form of inspiration as it encapsulates all of our existence. For example, I created a unique rock texture for many pieces which represents eternity of the jewelry.
Vicenza, the city of gold, is where all Marco ta Moko collections are made.
How is your collection produced?
Vicenza, the city of gold, is where all Marco Ta Moko collections are made. We use modern techniques in order to achieve greater creativity while continuing to use traditional artisanal skills to give the jewelry a sense of timelessness. By creating in this way, Marco Ta Moko pieces become classic yet innovative pieces, magical additions to a discerning man's wardrobe.
What are your favorite materials to work with and why?
I've had the honor to study diamonds and have grown up around precious stones. Each gemstone represents something unique and I reflect their natural beauty in most of my collections. It would be nearly impossible to choose favorite gemstones, however my deep understanding of diamonds has made me in awe of their true elegance. They come in so many different colors, including champagne. I love champagne diamonds and use them throughout my collections.
If you hadn't launched your jewelry collection, what would you be doing?
Writing is my biggest passion after my love for jewelry. Writing and design share some interesting synonyms; they both allow you to express your creativity and explore a hidden depth of emotion that you can share with others.
Writers print their emotions as ink onto paper, while designers cast their emotions into jewelry.
What does style mean to you?
Style is what defines the discerning man or woman. It's a way of being, embracing your unique identity and showing the world who you truly are. This is why I am proud of Marco Ta Moko's unique collections and our custom made service.
Special thanks to: Marco Ta Moko
Tags: designer focus