Just when you think it couldn't get any better, Casadei has joined with fellow Italian designer Ilenia Corti to bring you the best of both of their worlds.
Inspired by the theatrical grandeur and boundary breaking visions of 1980s French couture, the exclusive shoe and jewelry collection captures the ferocious and gentle duality of the Amazon rainforest in hyperreal detail. It is a mix of flora and fauna with orchids, venomous frogs, tropical foliage, climbing monkeys and carnivorous plants to portray the beauty and the beasts of nature.
LVR EXCLUSIVE
Extremely versatile and available exclusively online at LUISAVIAROMA, the genderless espadrille is made from soft nappa leather and is adorned with a special edition Ilenia Corti Monkey charm.
This collaboration resulted from the idea of forming a single vision, highlighting the distinctive features that we share: research on material, attention to detail and flawless craftsmanship. – Cesare Casadei
100% Made in Italy Excellence.
Cesare Casadei's sculptural and spectacular designs not only complement Ilenia Corti's creations they become jewels themselves. Each sandal – one high-heeled and the other flat – is a precious work of art that celebrates expert craftsmanship and a strong sense of design. The designer's own unique aesthetics blend together seamlessly for a truly one-of-a-kind collection.
The collaboration is a dream come true. I have always wanted to blend my two greatest passions, jewelry and shoes, in a single harmonious combination. – Ilenia Corti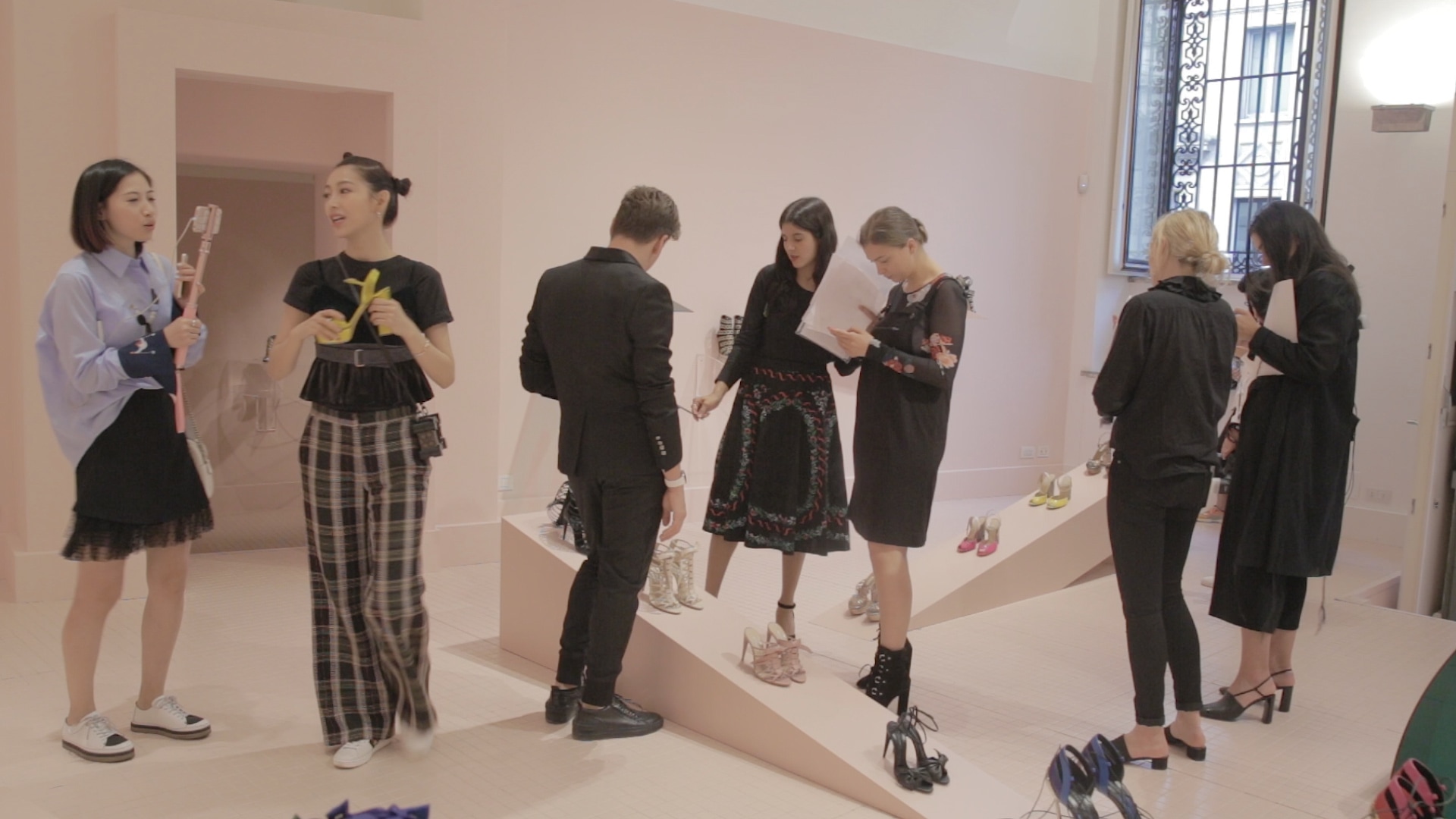 Casadei Spring/Summer 2017: Hedonism, global pop and raw couture set the tone for the new season.
With over 50 years of experience in the shoemaking business, the Casadei family continues to maintain the balance between past and presence, the renewal of iconic styles and the presentation of entirely new ones. The brand continues to carry on this tradition for Spring/Summer 2017, bringing even more glamour to the collection with rich jewel tones, intricate embroidery, and Studio 54-inspired elements.
Images courtesy of Casadei
Tags: designer focus