The celebrated stylist shares his tips and tricks for staying on trend, all the time!
What are the essential pieces that the fashion-savvy should have in their wardrobe?
The answer is simple – BASICS! I like when a wardrobe is bursting with simple, easy-to-pair and universal pieces that work together effortlessly, regardless of the season. Nothing beats a simple white T-shirt, jean shirt etc.
Basics set the foundation, followed by modern elements and a statement bag or shoes.
Is there anything you wouldn't wear?
I have a rule, 'never say never.' There might be a look that I can't imagine wearing right now, but I would try next season. For example, last season when Gucci changed creative directors, I saw the first collection and thought, 'What a nightmare.' Now, I am probably one of Gucci's biggest fans in Russia. I have the silk shirts with the neck tie and the loafers with the wool trim. I like things that are a little bit strange and eccentric that can be worn both by men and women.
For me, the main message portrayed by fashion goes beyond the notion of men's and women's collections. Modern fashion shows us that men can and should be themselves, and shouldn't be a slave to the trends or invest in a single style. We need to 'create' our own style.
Modern fashion shows us that men can and should be themselves
Where do you like to shop?
I'm a 'fashion' man. I'm always shopping, looking around the shops and also seeing what's online. Finding out what sells now, is extremely important for me. It's part of my work. I can normally find things that I like anyway, in Russia, France, Italy. It all depends on the 'right moment.' Which I am always ready for.
What would you say your most impulsive purchase has been?
I have made a few impulse purchases. For example, a few years ago, Raf Simmons put out a collection with fluro neoprene shoulders layered over a traditional trench. I bought the shoulder pads, but never used them. Sometimes it's nice to own something extravagant.
The true art is the ability to work these impulse buys into your everyday wardrobe in the most harmonious way possible. I will share my secret with you, the 'rule of neutralizing.' Every statement or extravagant pieces should be 'neutralized' with something simple or understated, whether it be the color or design.
Naturally, some room for experimentation needs to there. Otherwise, the look can be a bit boring. In the end, one of the most important principles I try to convey in my country is to pay attention when shopping, to be smart and resist the urge to make spontaneous purchases. One of the greatest advantages of online shopping is that you are able to really think about what you are buying. At LUISAVIAROMA.COM there are a lot of interesting collections and professional style suggestions. More specifically, it is extremely useful when it comes to avoiding 'out of control' shopping.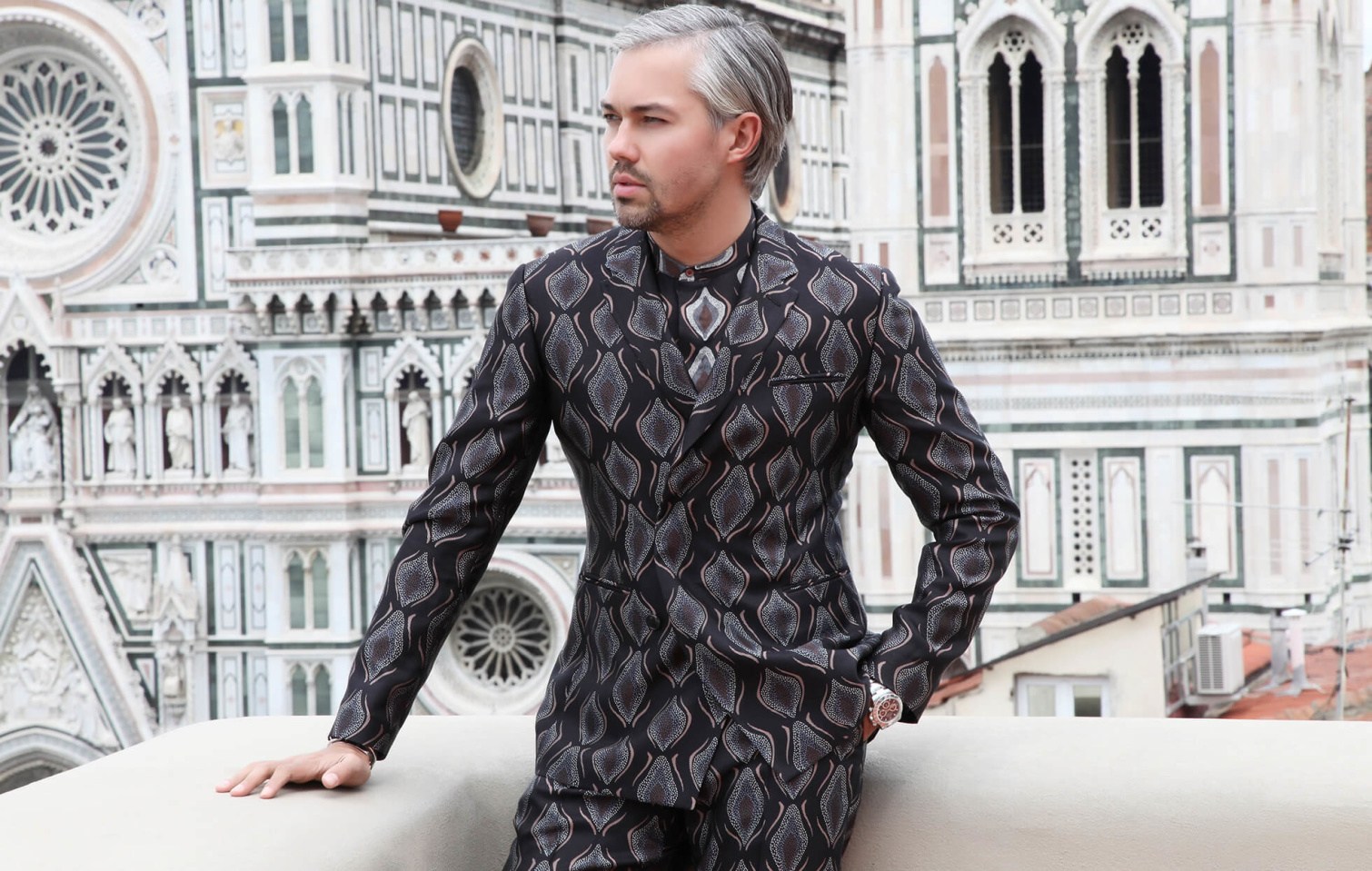 What would you say are your wardrobe staples?
My wardrobe is made up of two different parts. The first is basics, simple things that I wear every day. Like a classic T-short, comfy jeans etc. The second part is a little bit more particular. I like to create a mix that's casual and elegant, that is just a touch extravagant. For example, I might pair a pair of classic jeans and sneakers with a surprising jacket and a t-shirt with a loud print.
The most important thing to remember is, appropriateness and relevant. It all comes down to the context, the people you are dressing for and the company you might meet
A great example is Milan or Paris fashion week, the runway shows take place not only at night but also during the day. Wearing a ball gown with heels every day is completely inappropriate. What could work is a cool cocktail style dress down with a pair of sneakers. The sport elements offsets the classic look and it's something that is very chic.
The most important thing to remember is, appropriateness and relevant.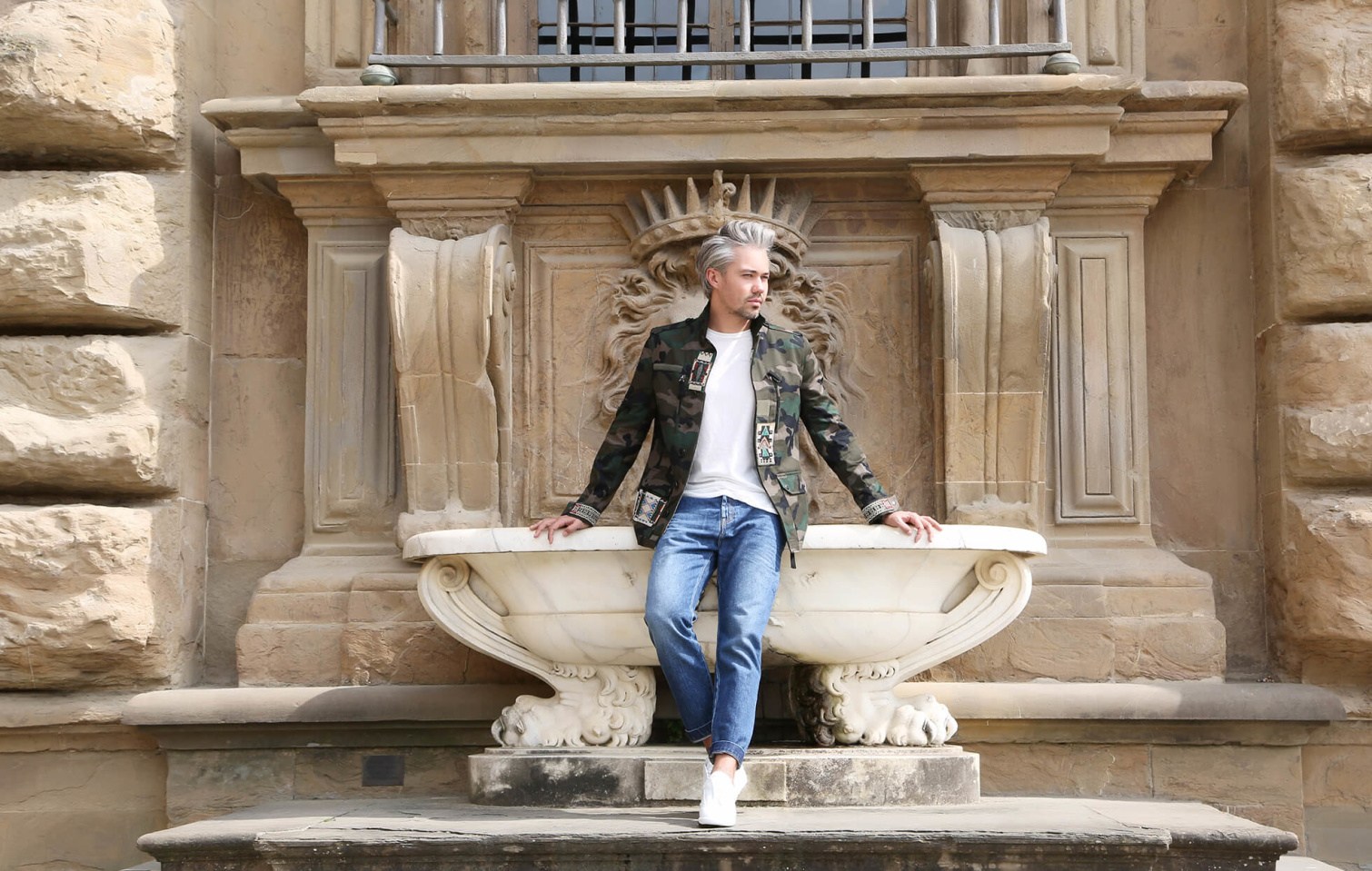 What inspires you to create a look?
My look is inspired but a little bit of everything, from film to streetstyle blogs, where you can find some really amazing outfits. In particular, I enjoy the vibe during Pitti Uomo in Florence. The men are very expressive, it's very inspiring. Why dress the same every day, it's not interesting, it's sad. We only live once!
What do you think is the most important accessory for men?
I believe that the most important accessory in a man's wardrobe is a watch. When choosing the right accessory, you need to remember that it shouldn't be about the price. Style is when the piece is harmonious with your personality and your individuality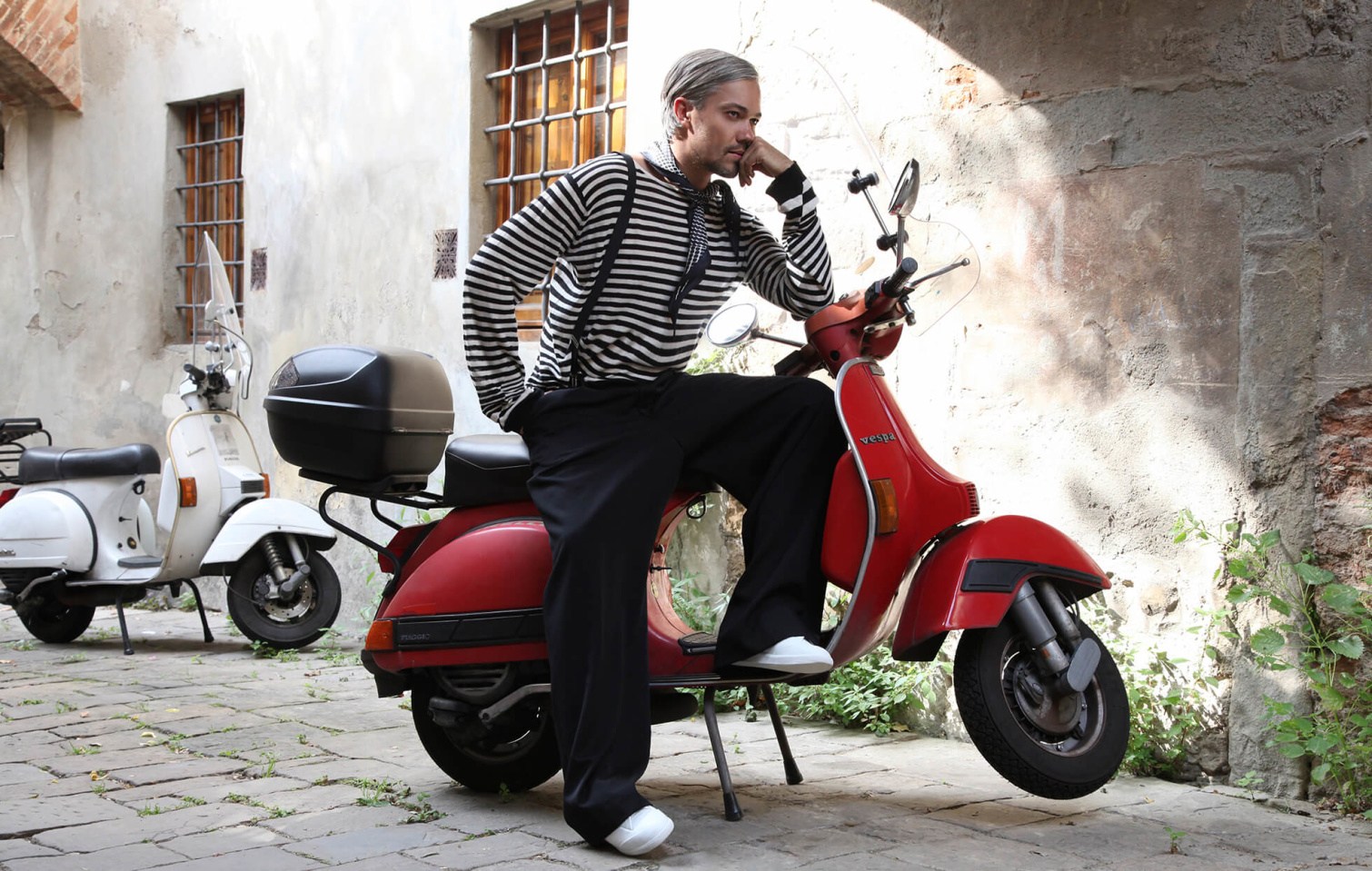 What will be your next summer purchase?
I am a huge fan of the 70s. My wardrobe is full of boot cut and flair trousers and jeans. I am sure more than one new pair will make their way into my wardrobe this season. I also really like the loungewear or 'pajama' trend that is going around. It's a very modern trend that will almost remain for the next few seasons. I will definitely be investing in a pair of pajamas. Pajamas can be quite comedic, so I would balance it out with something more serious. A more 'big city' vibe, so it doesn't just look like I woke up and didn't have time to change.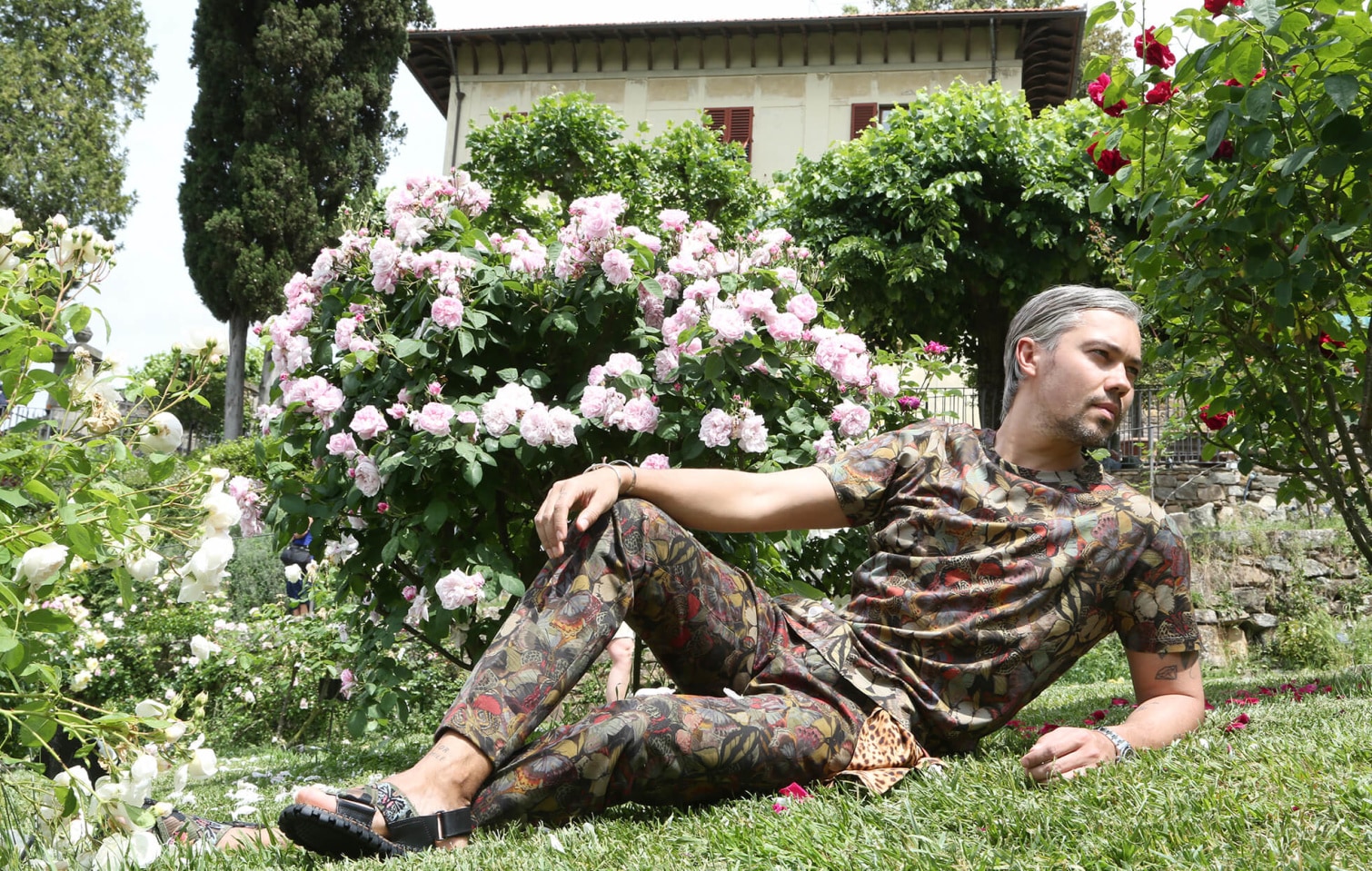 Can you tell us your secret to always looking on trend?
I would describe my style as unique, carefree and sporty chic. I like to pair pieces that shouldn't work together. These four things are essentially to building a solid wardrobe, as well as keeping things relevant. I am a firm believer that people shouldn't follow exactly what they see on the runway. It's not 'them.' When it comes to runway looks, you need to work on them, break them down and interpret them in your own way.
Unique, Carefree, A mix of 'unmatchable' pieces and sporty chic – these are the four things that you need to remember when creating the ideal wardrobe. Oh, and relevance, of course.
Credits:
Special thanks to Alexander Rogov
This interview has been edited, condensed and translated.
Tags: culture