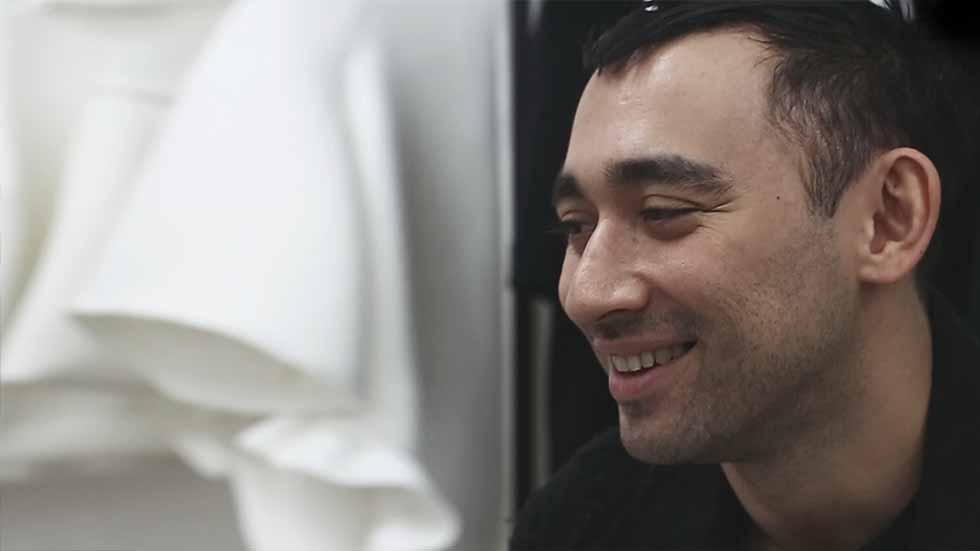 Gender, culture and the Fall/Winter trends. Nicola Formichetti knows no bounds when it comes to Nicopanda.
Nicola Formichetti's latest creative pursuit, Nicopanda, is the product of the design director and stylists high-energy kitsch and keen eye for contrasts. A celebration of the his flair for transcultural mashups, the unisex collection continues to surprise with playful, avant-garde designs.
Named for Formichetti's former moniker, the kitsch caricature was introduced in 2011 as a playful merchandising idea for his fans. Fast forward four years, and the creative multitasker has transformed Nicopanda into a full blown fashion phenomenon.
An artful combination of innovative sport's performance materials with a fusion the designer has dubbed 'Harajuku Harlem', Nicopanda appeared for the first time as part of the Spring Summer 2015 season. The debut collection featured his and hers styles adorned with oversized bows and tulle detailing, a fresh take on the Japanese concept of Kawaii.
For his latest presentation, the monochrome 'Panda' palette as well as the oversized fit seen in most of the pieces from last season are bacj. Gone are the bows, as well as the pastel shades, in favor of ruffles and a selection of blues, reds, purples and greens. "We love to dress in head to toe color…it's brave," says Formichetti.
Genderless, androgynous and playful at the same time. Nicola Formichetti introduces a new season uniform with the latest Nicopanda Ready-to-Wear collection.
Tags: