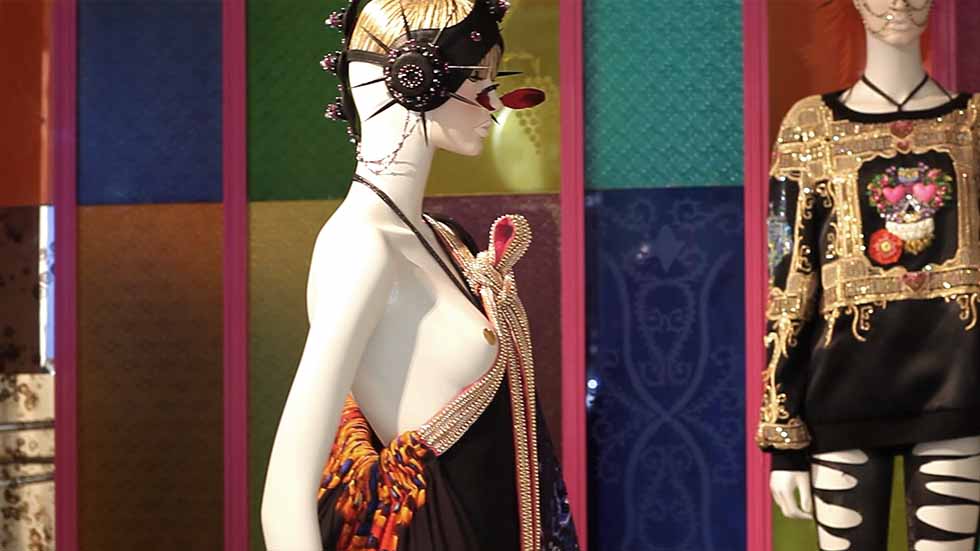 Manish Arora opens the doors to his Paris showroom for an exclusive look at the Fall/Winter womenswear collection.
Extravagant, avant-garde and decidedly pop, Manish Arora channels fiction's finest for Fall Winter. Model's hit the runway to the sound of David Bowie's 'Heroes', the perfect accompaniment to a spirited womenswear collection.
Certainly not for the faint of heart, Manish's unique mash-up of pop-culture references is part Westeros, part Burning Man and proves the skilled designer is an equally talented storyteller. Construction is key, with rich craftsmanship, beading, embroidery and appliqué all woven together to create wearable works of art.
Adorned with handmade head-dresses and highlights from the collection, the mannequins on display at the showroom create the illusion of an army of stylish warriors. Standout pieces include immaculately tailored pants with neon accents styled alongside voluminous jackets and dresses in layers of printed fabric.
Courageous, fearless and unafraid of bold colors, the Manish Arora Fall Winter collection is a true feast for the eyes.
Tags: showroom