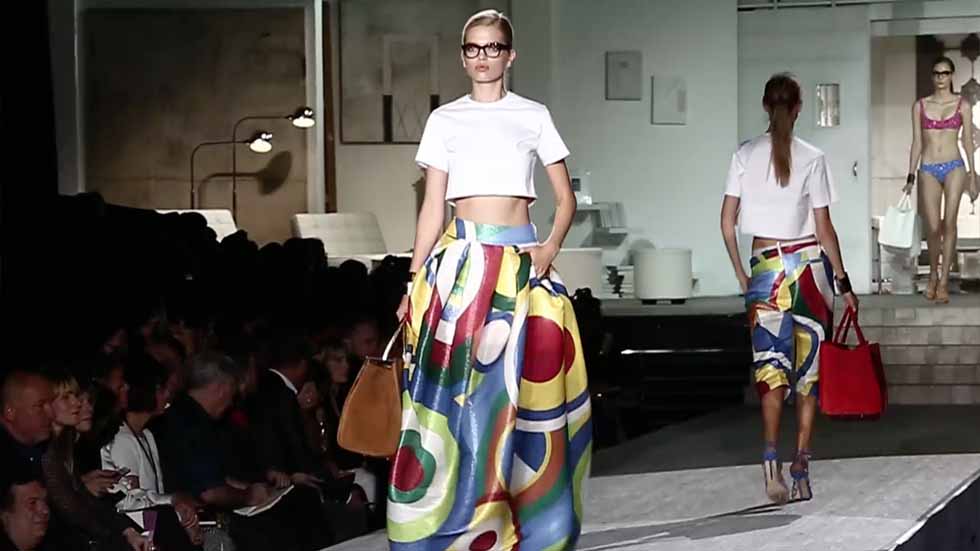 Dsquared2 have designed the ultimate Summer wardrobe for the modern woman who isn't afraid of a little flair.
Strongly influenced by the abstract patterns and bright colors of Sonia Delanunay's textiles and the Orfism Art Movement, the designers' most recent collection celebrates exactly what this season is about.
Sculpted forms and ambitious color blocking set the tone while exaggerated volume and graphic prints bring an element of drama. Iintricate beading adds texture to the pieces, while the designes use of prints plays off dimension for a contemporary appeal. Perfect for balmy nights or lounging by the pool, for Dsquared2 bigger was definitely better this season.
Tags: fashion week