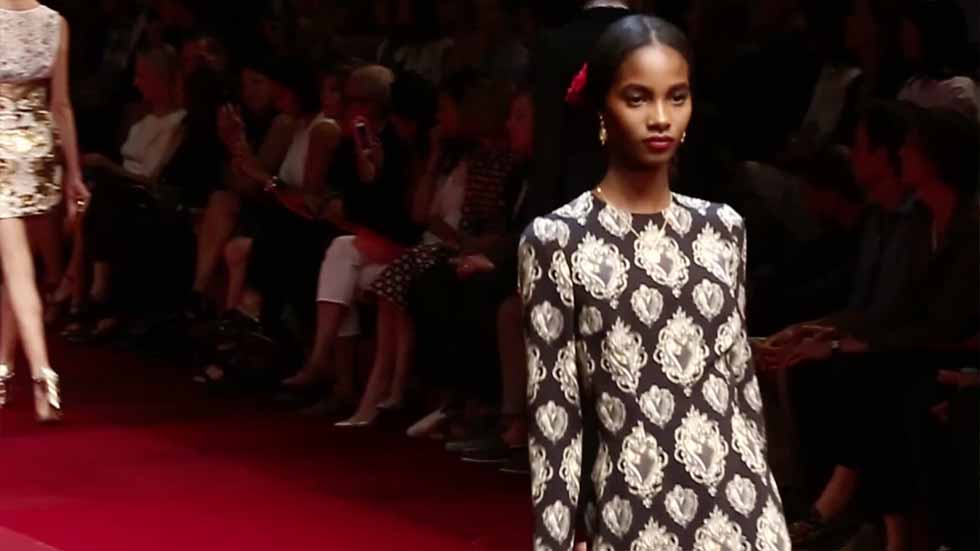 Dolce & Gabbana presented a distinctly Spanish storyline during Milan fashion week, choosing the countries occupation of Sicily in 1516 as a focal point for their Spring Summer 2015 collection.
Heavily embroidered Matador style jackets appeared alongside Flamenco dancer dresses and intricately embellished accessories.
In true Dolce & Gabbana fashion, it was the details that made the difference, from gold plated pendant earrings and a matching necklace to reliquary-inspired pumps and expertly reproduced 'sacred heart' accents.
A fusion of two extremely rich cultures, the collection paints a portrait of a passionate Mediterranean woman who is strong yet feminine at the same time.
Tags: fashion week